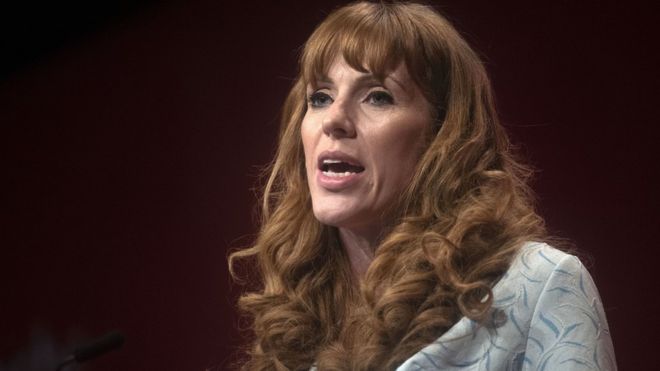 Tameside's three MP's have signed a letter to the Co-operative Bank asking them to reverse their decision to close the Ashton branch.
It was announced as closing at the end of August, as part of nationwide cutbacks that will see 350 jobs go and the closure of 18 branches.
Ashton MP Angela Rayner sent the letter to Simon Reid, Head of Branch Network at Co-Operative bank and it was signed by her borough colleagues Andrew Gwynne MP and Jonathan Reynolds MP
The letter said: "Your branch in Warrington Street is the only Co-Operative Bank branch across the whole of Tameside and my constituents speak very highly of the service they receive there.
"I understand that there are times when difficult decisions must be made, but I believe this closure would have a severe impact on some of our most vulnerable constituents."
Rayner argued that her elderly constituents would not be able to move their banking online, saying: "You say that you have seen a continuing shift in people opting to do their banking online, but this is simply not possible for some of your customers for various reasons ranging from being unable to afford internet access to not being computer savvy.
"The majority of constituents that have contacted myself, Andrew Gwynne and Jonathan Reynolds are elderly people who are extremely uncomfortable at this thought.
"They like the reassurance and familiarity of going into their local bank and dealing with human beings when it comes to something as important as their finances. They have built up a relationship of trust with your employees and this gives them a sense of security that cant be achieved with online/mobile banking."
The letter goes on to question if a closure of the Warrington Street branch is the only option and offers alternatives such as reduced opening hours or an appointment based system to allow for a reduced level of staff. Rayner also suggested a mobile unit in the town on a weekly or fortnightly basis to keep her constituents able to access the services.
Rayner MP has yet to receive a reply from The Co-Operative Bank.