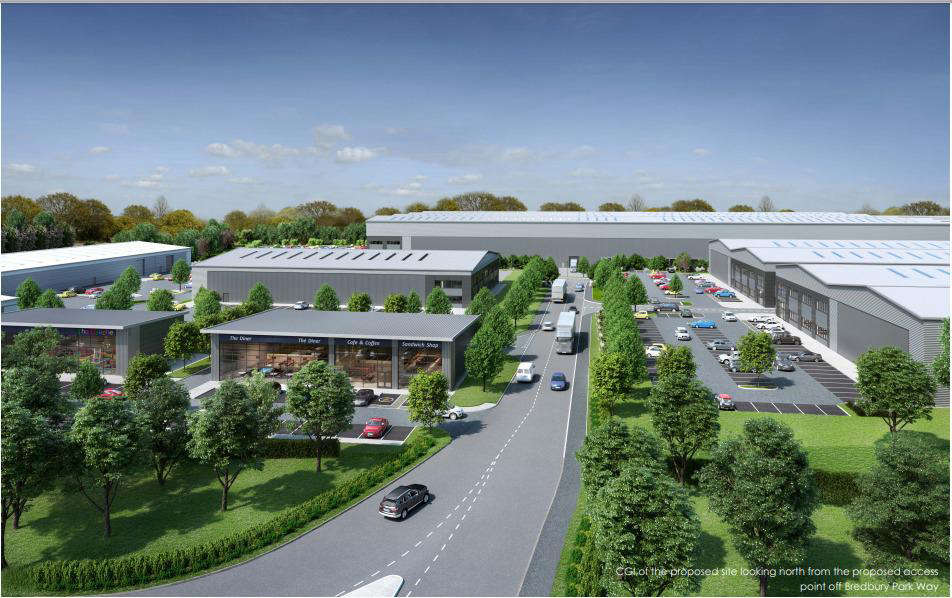 Denton MP Andrew Gwynne has once again stated his opposition to the expansion of the Bredbury Park Industrial Estate after an appeal to planning bosses.
Quorum, the firm behind the original application that was rejected by Stockport Council in March, have appealed directly to the planning inspectorate and will have their case heard over the coming weeks.
Gwynne MP said that while the appeal is not surprising, local residents concerns on this side of the Tameside-Stockport border haven't disappeared.
He said: "The news of this appeal is not surprising. It is within the rights of Quorum to appeal the decision made by Stockport Council, but the concerns of residents across Bredbury, Woodley, Haughton Green and Denton have not disappeared.
"An expansion to the Bredbury Parkway Industrial Estate would be extremely detrimental to the local environment, and to the communities of Haughton Green and Denton. Our concerns at the time of the initial planning application were detailed and clear. We were and remain concerned that the proposed expansion would:
1. Irreparably damage the River Tame and increase the risk of flooding and increased water runoff.
2. Damage the quality of the air residents breathe.
3. Increase traffic in Denton, and force HGV's to access the M60 via Denton.
4. Damage biodiversity and arboriculture, with the negative residual effects on badger and nesting bird populations being of particular concern.
5. Rob local residents in Denton, Haughton Green, Bredbury, Brinnington and Woodley of vital green open space.
6. Increase noise pollution.
7. Contradict planning policies specifically relevant to Greater Manchester.
"It is abundantly clear that just one of these concerns would warrant a rejection of the Bredbury Expansion, but all seven expose this appeal as totally absurd. I would strongly urge residents to contact the planning inspectorate with their concerns.
"We will not give up the fight for our Tame Valley. I have said many times that it is not up for grabs, and I mean it wholeheartedly. The 'exceptional circumstances' required for Quorum to be granted permission for the expansion have not and will not be met. This proposed expansion has united politicians of all stripes, and we will continue to fight tooth and nail against it.
"My message to Quorum is simple: we will not stand aside and let you destroy our valley."
His statement was followed by a statement from the three Denton South Councillors; Claire Reid, Jack Naylor and George Newton.
They said: "Time and time again residents, campaigners and politicians from across the political spectrum have proven this proposed expansion to be ill-thought out and potentially devastating to our community.
"The Tame Valley is precious to residents in Denton and should be protected at all costs. The proposed expansion would harm our local environment, our quality of life and our biodiversity.
"We urge residents across Denton to get in touch with the planning inspectorate and make it clear to them that this appeal must be rejected. This is really easy to do and will make a big difference.
"If we unite as a community, we can send a strong message that this needless and detrimental proposal will not be tolerated in Denton.
"This is our community, not Quorum's, and we deserve to be heard."
Residents who want to appeal can do so on the planning inspectorate website and by using the reference number 3279967. All appeals must be received before the deadline of 29 September.
Read more from the Tameside Reporter
Click here for more of the latest news
Click here to read the latest edition of the paper online
Click here to find out where you can pick up a copy of the paper