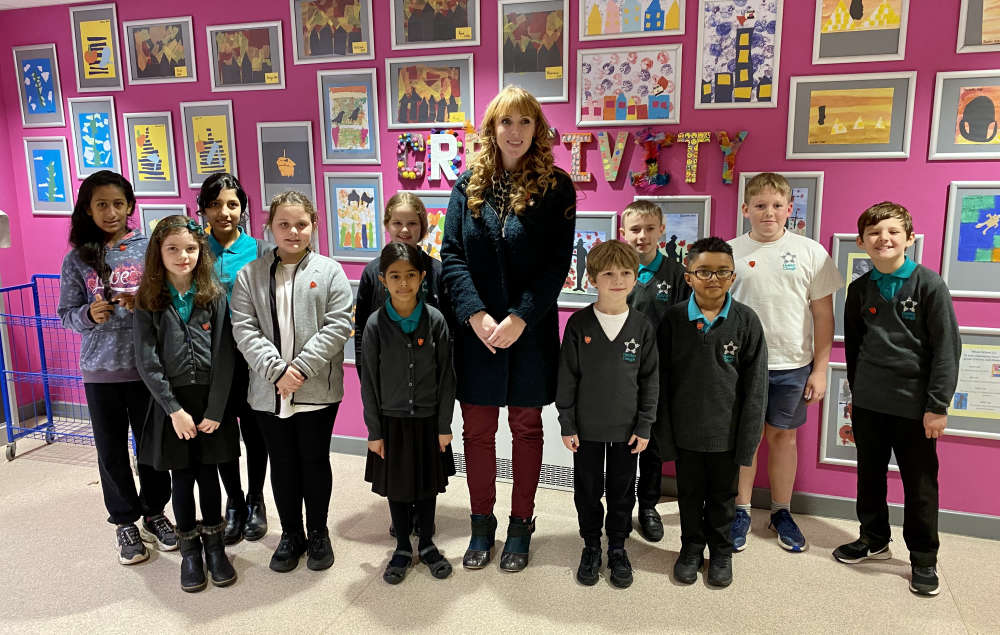 Ashton and Failsworth MP Angela Rayner spent the day with local school children to celebrate the finale of UK Parliament Week.
The annual event is designed to help pupils get to grips with how Parliament works and spark conversations about debate and democracy.
This year's focus was how small actions can lead to big changes, encouraging participants to get informed, take action and make an impact on issues they care about.
At St Mary's RC Primary in Failsworth, members of the school council told the MP about the motions they had put forward to debate including whether school uniform should be compulsory and whether the length of the school day should be extended. She then took part in a Q&A in assembly.
At Holden Clough Community Primary in Ashton, members of the school council were keen to know how the Shadow Cabinet works and asked her a range of questions including who most inspires her and why she chose to get into politics.
MP Rayner, who is also Labour's Deputy Leader, said: "Active public participation is vital in a thriving democracy and we all have our part to play. I loved spending time with the next generation of voters and hearing their ideas on the things they want to change about the world around them.
"I was so impressed with the questions they had for me and how keen they were to find out more about Parliament. It's never too early to get involved with politics!"
Amy Baxter, Head of Education and Engagement at UK Parliament, said: "Every year we are delighted to see so many people take part in UK Parliament Week. It's a great opportunity to get informed, take action and make an impact. Change starts with you and UK Parliament Week is a great way to learn how you can make a difference."