Ashton and Failsworth MP Angela Rayner has urged ministers to bring in a "significant real terms" pay increase to help prevent an NHS staffing crisis.
Labour's Deputy Leader says the government should "not put a ceiling" on NHS pay rises, as Prime Minister Boris Johnson comes under sustained pressure to U-turn on a planned cut.
MP Rayner has criticised plans for a one-off bonus for NHS staff, believed to be under discussion by ministers, saying it would not help make ends meet.
She said: "Only Boris Johnson could look at the excellent work our nurses have done over the past 12 months and think Dominic Cummings deserves a pay rise and our nurses deserve a real terms pay cut. The Tories want to go back to the same old austerity and lack of investment in public services. It's always the same old broken promises."
There has been widespread condemnation since the news emerged that the government has recommended that NHS staff in England will receive a one per cent pay rise in 2021/22.
But Health Secretary Matt Hancock defended the pay increase in a recent Downing Street press conference, saying it was "what we think is affordable" given financial pressures caused by the Covid pandemic.
He added that staff had been exempted from the wider freeze on public sector pay to reward their "incredible" work.
The recommendation of the Department of Health and Social Care now goes to an independent body that advises the government on pay salaries, which will make its own recommendations in early May before ministers make their final decision.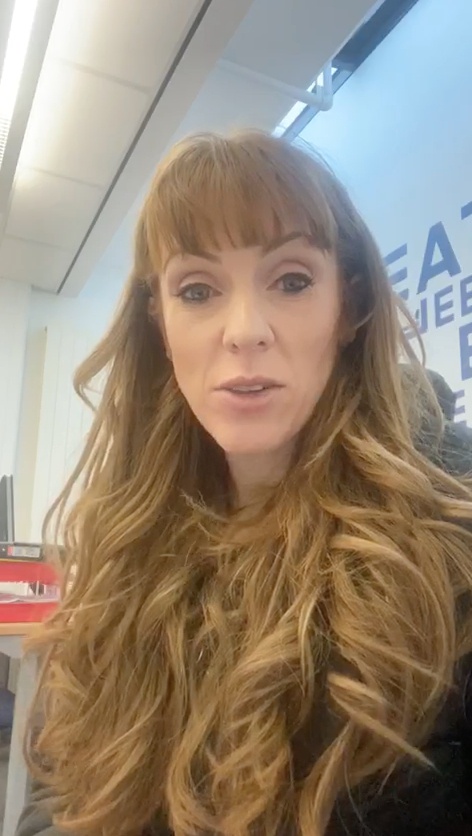 Ashton-under-Lyne MP Angela Rayner
Labour is planning to force a vote in coming weeks on the issue, with an amendment to the Queen's Speech expected in May.
MP Rayner said: "Make no bones about it, the pressure is not going to go away. It's not just a social issue, there's a hard economic argument to be made here as well. We are willing to work cross party to resolve this, but the Tories haven't been in touch."
New figures show NHS staff are at breaking point, with almost half a million sick days lost due to mental ill health. The latest official figures show frontline health workers took over 471,000 sick days due to mental ill health last October – an increase of 11 per cent from the previous year.
Ms Rayner said: "We have an NHS workforce that has literally been in crisis for the last 12 months. They've really pushed themselves to the limits and it's not going to stop now. Our NHS is going to be working around the clock to deal with the backlog."
The Royal College of Nursing has called for a 12.5 per cent increase and threatened strike action over the issue.
MP Rayner said: "The honest way of approaching this is not to put a ceiling on it. We should go into them with the expectation that there is a significant real terms pay increase for those NHS workers.
"I don't agree with plans for a one-off bonus. I think it's really gimmicky and like saying 'we'll give you a medal'. A medal is not going to pay the bills. They don't want extra, they just want to be paid what they're worth.
"NHS staff initially felt privileged and honoured by the NHS claps, but as time went and nothing materialised on, they felt demoralised. If they're having to go to a food bank or are struggling to pay the rent, then that's not going to cut it.
"The least we can do is give them a pay rise and if we don't and we lose more NHS staff then actually it will cost us more. It's not a question of we can't afford to give them a decent pay rise. We can't afford not to."