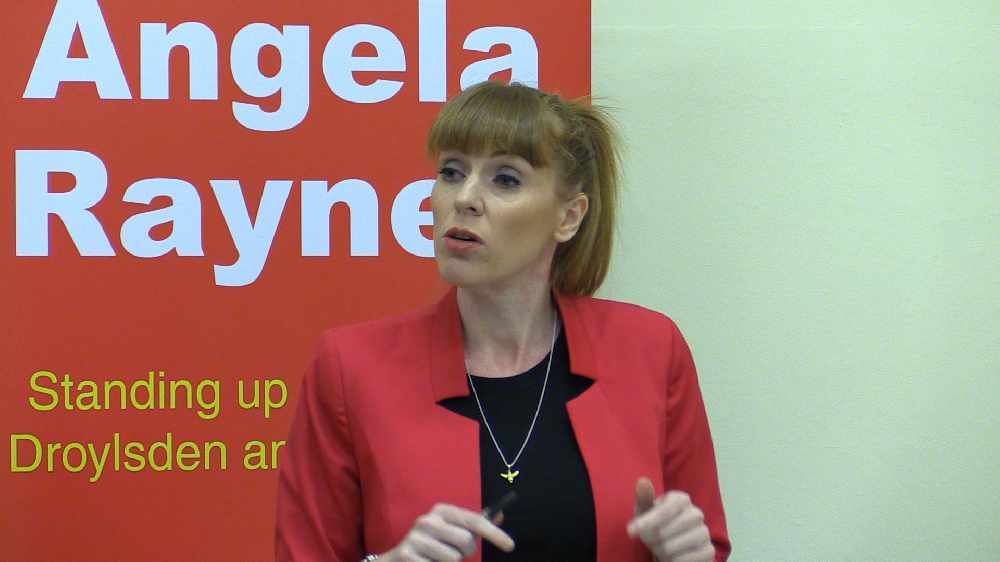 Ashton and Failsworth MP Angela Rayner is calling on the government to take immediate action to tackle Britain's jobs crisis to help the thousands of people on furlough and unemployment benefits across her constituency.
The scheme, which sees the government pay up to 80 per cent of the salary of people who cannot work because of the pandemic, has been in place since the first lockdown but currently only runs until the end of April.
The 100 per cent business rate relief scheme for retail, hospitality and leisure companies is also due to expire on 31 March.
Labour's Deputy Leader (pictured) says there are 6,324 jobs at risk in her Ashton-under-Lyne constituency, which includes Failsworth and Droylsden, unless Chancellor Rishi Sunak extends the furlough scheme.
She said: "Rishi Sunak's Plan for Jobs has been a disaster. Seven months after its launch, we've got record redundancies, soaring unemployment and the worst economic crisis of any major economy.
"We need urgent action to secure, recover and create jobs to help the 5,130 people claiming out of work benefits and the 6,324 people still on furlough in my constituency. This must include a smarter furlough scheme, an overhaul of the failing Kickstart youth programme, and reform of the shambolic Green Homes Grant as part of wider action to 'Build it in Britain' and support the creation of 400,000 new jobs.
"People can't afford to wait for the Chancellor to get his act together. They need emergency action today, not more dither and delay until the Budget."
The Chancellor initially said the Coronavirus Job Retention Scheme (CJRS) - otherwise known as the furlough scheme - would wind down last July. After being extended over the autumn and winter, the scheme is now set to expire at the end of April, with rumours suggesting it might be extended.
With 4.6 million people still on furlough nationally, Labour is calling for the Chancellor "not to repeat the mistakes of last year" by "winding down the scheme" whilst public health restrictions are in place and demand is "still severely impacted".
Prime Minister Boris Johnson told MPs in the House of Commons on Wednesday (10 February) that the government is "committed to supporting businesses and people's livelihoods throughout the pandemic" and that UK businesses should "wait for the chancellor's Budget to explain exactly what we're going to do".
The Budget - the government's financial statement about how it's going to spend the nation's money - is due to take place on 3 March.
Mr Johnson is also expected to deliver a "roadmap for the way out of this pandemic" on 22 February, with the country having been under the current national lockdown since 4 January.