"The most exhilarating feeling ever" - that's how local MP Andrew Gwynne described plummeting to Earth at 151mph from three miles up as he braved a charity skydive on behalf of Dukinfield youngster Florence Croce.
Florence, six, has Late-Infantile Gangliosidosis, or GM1, a genetic disorder that progressively destroys the brain and spinal cord, slowly taking away her ability to walk, talk and swallow.
Since her diagnosis, Florence's family and friends have been tirelessly raising funds so they can ensure Florence gets the best treatment possible and try to get her to America for GM1 clinical trials.
Donations also contribute towards adaptations to Florence's house so that she can stay with her family as long as possible and make memories with her brother Riccardo and their family.
The MP for Denton and Reddish met with Florence's mum, Jenny, and Florence earlier in the year and had planned to make the charity jump back in May.
But the coronavirus pandemic meant the skydive had to be put back - finally going ahead on Sunday.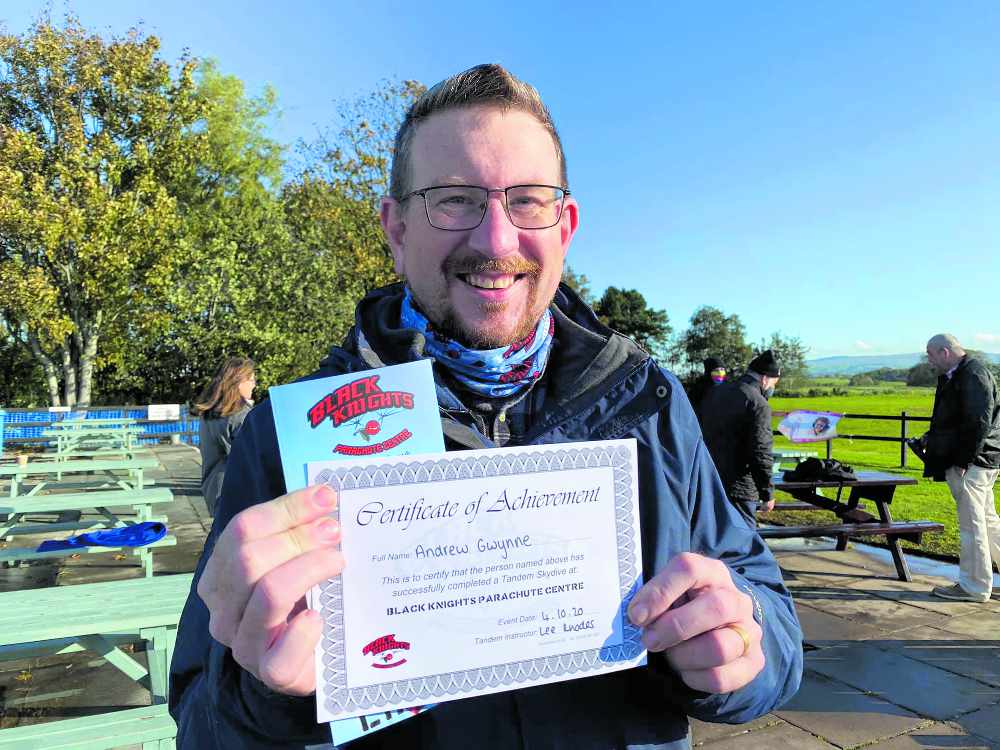 The MP stated: "Three miles high, hurtling to Earth at 151mph during the minute-long freefall before the parachute opens is the most exhilarating feeling ever. Fear of heights definitely conquered.
"Thanks to my amazing tandem, Lee, and Black Knights Parachute Centre for this fantastic experience - all to raise funds for Fundraising for Florence, a beautiful six-year-old girl from Dukinfield with a rare, life-limiting genetic condition called GM1.
"Thank you so much to everyone who sponsored the team.
"Florence's mum Jenny told me about GM1, the hideous disease that will slowly take away Florence's ability to walk, talk and swallow until, eventually, the worst will happen.
"I am terrified of heights but I decided to take part in a parachute jump to raise funds for Florence and would encourage everyone who can to donate to this cause."
You can read more about Florence and still continue to donate at www.justgiving.com/crowdfunding/jenny-croce-fallout.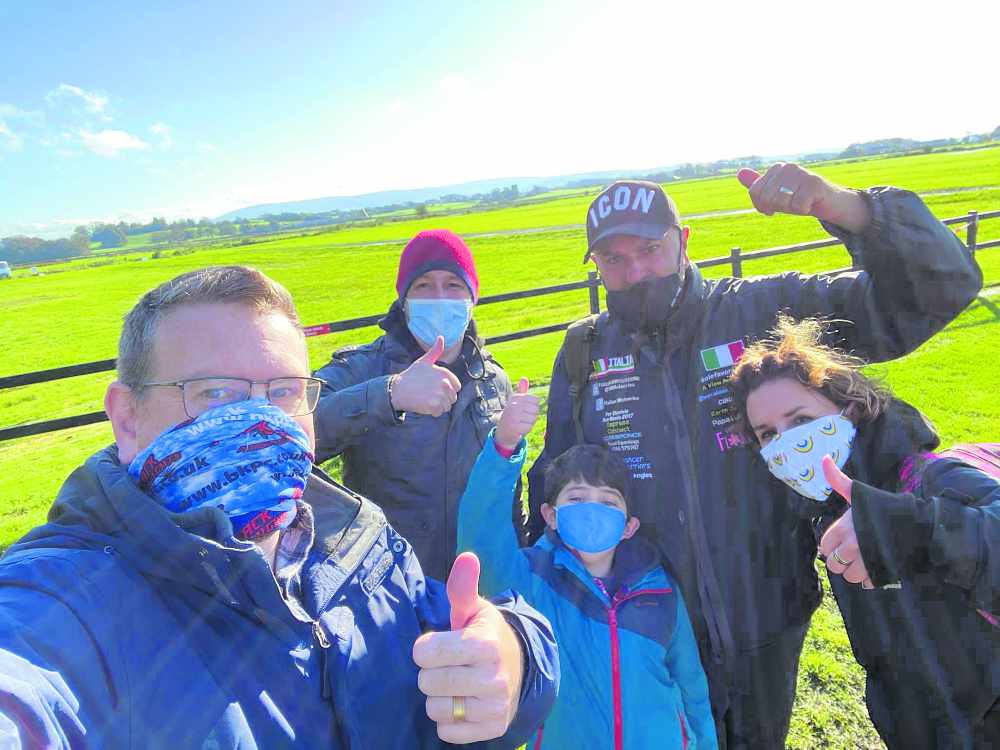 Watch a short video of Andrew's skydive experience at the top of the page.
Pictures and video courtesy of Black Knights Parachute Centre