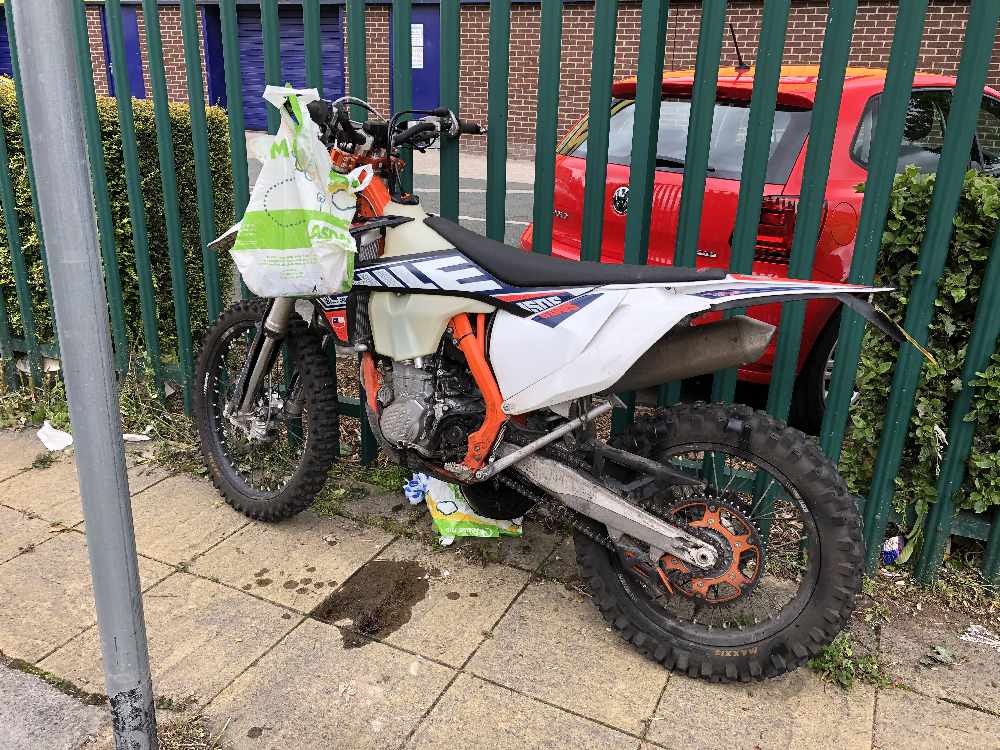 A man is in hospital following a crash in Ashton this morning (Tuesday).
The rider of a motorbike was taken to hospital this morning after suffering serious injuries following a collision with a car.
The incident happened at around 7.30am at the junction of Hill Street and Bentinck Street in Ashton, close to the Colin Appleyard garage and Cavendish Mill.
Both Hill Street and Bentinck Street were taped off by police immediately following the collision as emergency services attended - including three ambulances - but both roads were accessible again by 10am.
The blue Seat car and motorbike were both left badly damaged.
Police confirmed the rider of the motorbike, a man in his 30s, had suffered serious injuries and had been taken to hospital.