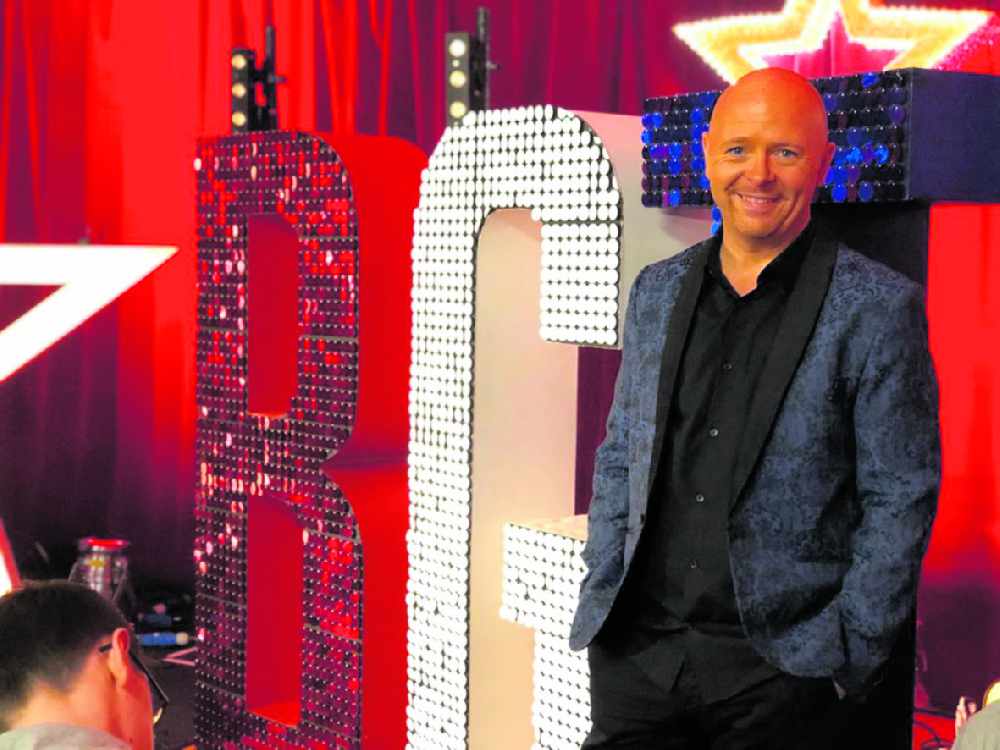 As he stepped out onto the London Palladium stage, Jon Courtenay fulfilled a lifelong ambition to play the hallowed hall - the same one where he used to watch acts with his father.
It was the culmination of years of hard work for the Mossley man, who was sent straight through to the semi-finals of Britain's Got Talent almost six months ago.
Now, as he prepares to journey down to London for the final, he reflected on a whirlwind few months for him and his family.
Originally born in Sussex, Jon moved to Mossley with his wife, Emmah 18 years ago and together they have two sons, Nathan and Alfie. Despite the allure of London for a performer, Jon says that he loves the area.
"It wasn't really a question of where I was going to live. It's such a great environment up here and people are so supportive of us with this whole craziness, it's been amazing the feedback we've been getting," he said.
It's led to a time in the spotlight for Jon, who had dreamed of playing the Palladium for years.
"Just being at the Palladium was emotional," said Jon. "You heard my voice crack a bit in the broadcast when Amanda asked why I was here and I said that me and my dad used to watch all the shows there.
"Even though they hold the auditions in Manchester I thought if I've got an opportunity to walk onto the Palladium stage then I've got to take that, even if they buzz me off at least I can say I've been there.
"Just walking out onto that stage was quite overwhelming for me and then performing an original song which I've never performed before. I didn't really know how it was going to be received by an audience. I'd played it for family and friends who had been supportive, but I didn't really know, so the response was incredible again. That hit me really hard."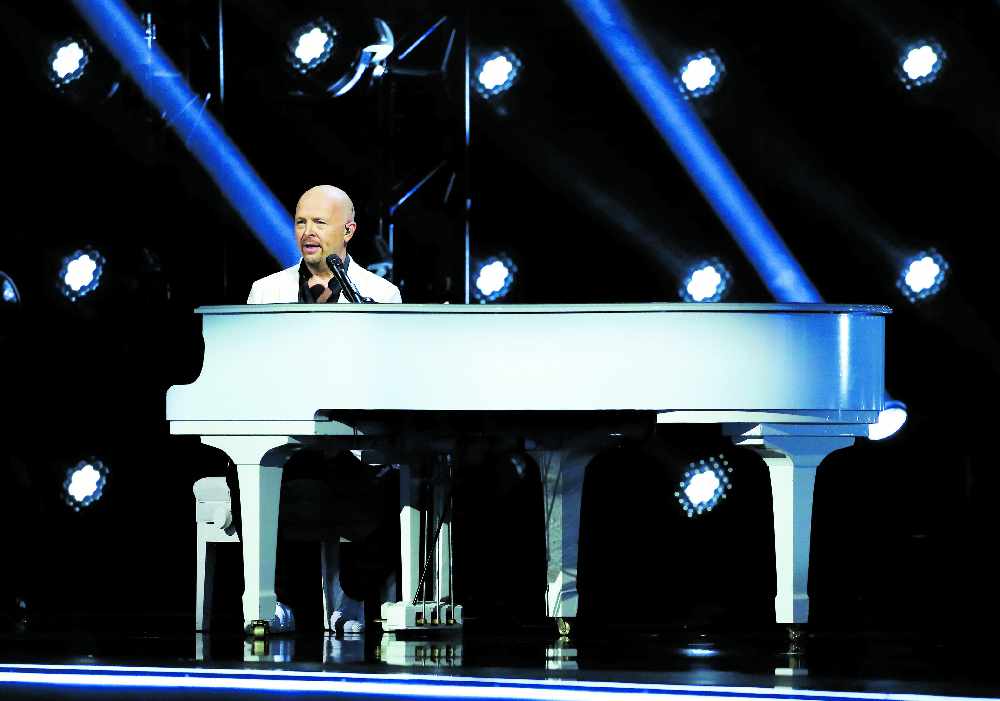 John was a hit with the judges, with Simon Cowell, David Walliams, Amanda Holden and Alesha Dixon all loving his comedy song.
It was an original composition by the performer, who said it was a life-changing moment.
"I remember standing there and having this out of body experience just thinking this is the pinnacle of my career, it doesn't get any better than this. As I was thinking about that in the corner of my eye I saw Ant and Dec run out.
"You could've bowled me over with a feather, it's absolutely amazing."
John has spent many of the last years working on cruise ships across the world, where he plays to hundreds of people a night in the huge ballrooms onboard.
It was whilst on one of these boats that a friend encouraged him to enter BGT.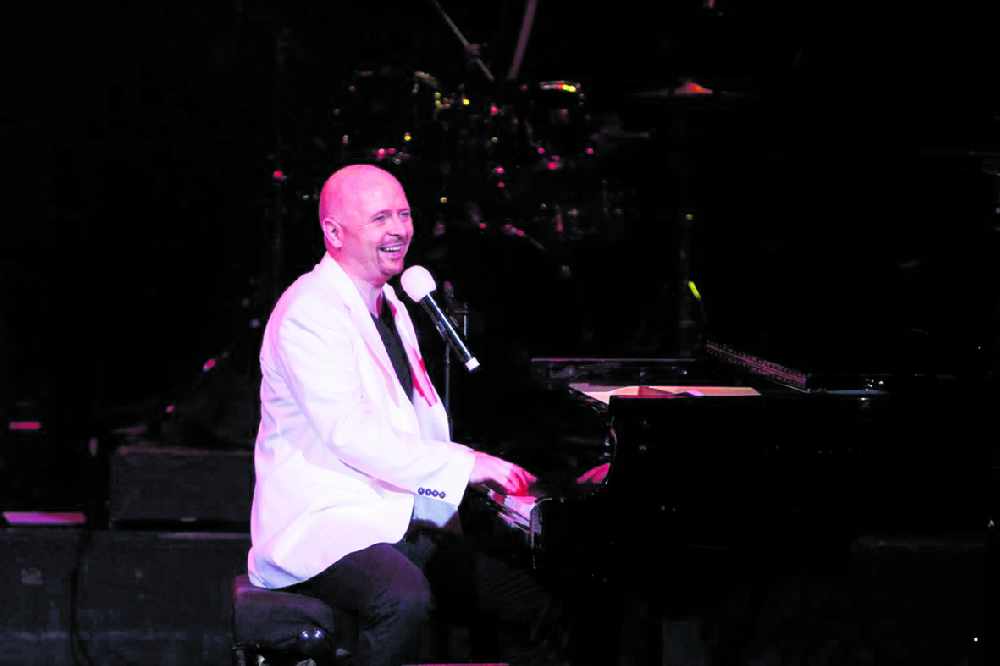 Jon said: "In this case a friend of mine I've known a long time saw my stage show on a cruise ship where we were travelling together, he hadn't seen my show for a long time and he said why the heck haven't you done Britain's Got Talent?
"It's such a huge platform to get your name out there and I had all kinds of excuses for not doing it over the years - I didn't have time, Simon occasionally would use cruise ships as a put down.
"You hope that your career improves in one way or another and that's where the cruise ships come in because those venues now are phenomenal.
"They've got huge theatres and I've got an eight or nine piece live band behind me, not to mention a captive audience that can't go anywhere else which is always a plus.
"Maybe 20 or 30 years ago cruise ships were a very different environment, it was aimed at wealthier people and maybe you had entertainers that were at the end of their career, but now you have these huge vessels.
"I didn't feel confident taking something out of my show and letting it be judged on its own and then my friend said well why don't you just write a song about doing BGT and once he'd planted the seed the song came to me within half an hour.
"I had the outline of the song and it had a bit of comedy, some poignancy, it was about my family, it had heart and it was all just very honest. I think when you write something that you're very happy with you want to put it out there."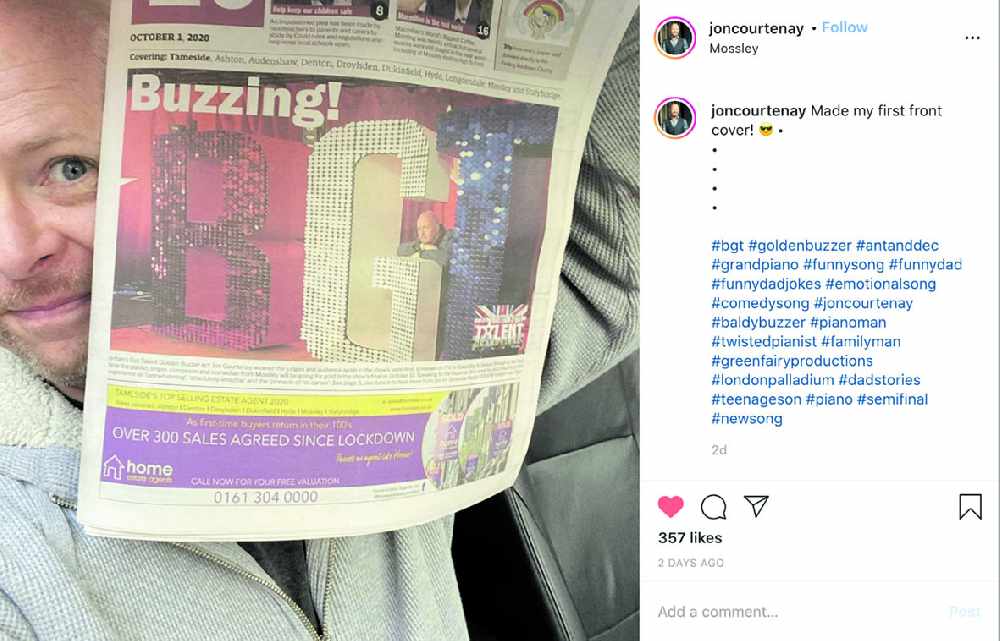 Jon posted a picture of the Reporter front page on which he featured on his Instagram account
It culminated in Ant and Dec pushing that 'Golden Buzzer' and sending Jon and his family into the crazy world of television - and straight to the semi-final.
"We had a great day out in London," said Jon. "My wife and my kids knew how important it was for me to be at that venue and what it meant to me. It was a crazy long day.
"I was the last day, the last show and the last act, so I didn't walk on stage until gone 11 o'clock at night and we'd been there over 12 hours.
"I'm sure that some of those shots of Alfie looking emotional was actually him rubbing his eyes because he was so exhausted, but we won't give away the secrets of television!"
While stardom may await if Jon manages to win BGT, he's already planning for the future, with a tour in the works and hopefully a hometown charity show at George Lawton Hall.
He explained: "I'm in talks with a tour promoter. As soon as the theatres open we're looking at dates over Christmas. They'll have to operate under Covid restrictions, but these theatres, if they normally seat 1,500, with 500 people in there we could make that work. We're looking at getting a show possibly in the Lowry over Christmas.
"Six months ago no one knew who I was and now we're hoping people will pay to see me so that's happened ridiculously quickly. I think that one of the greatest things that has come out of this for me is to be able to help my friends in this business. I want to bring them onto a show with me and feature them too because we're all in the same boat - if you'll pardon the pun - we've all had the rug pulled out from underneath us and got made unemployed overnight really. A lot of my friends are really struggling so if I've got this opportunity to put on a show then it'll be fantastic for a lot of people. Not to mention giving an audience a good time too.
"I'd love to (do George Lawton Hall). It would be a great opportunity to do a charity show and get all of Mossley behind us and try and do something, I'd love that."
Looking ahead to Saturday's final, Jon says he's got something very special in store: "BGT have been talking to me about this set they're going to build and the piano and the pyrotechnics and all the craziness they always do. By the sounds of it it's going to be quite a show.
"I'm really trying not to think about it because it freaks me out a bit, I'm just going to try and do a good show."