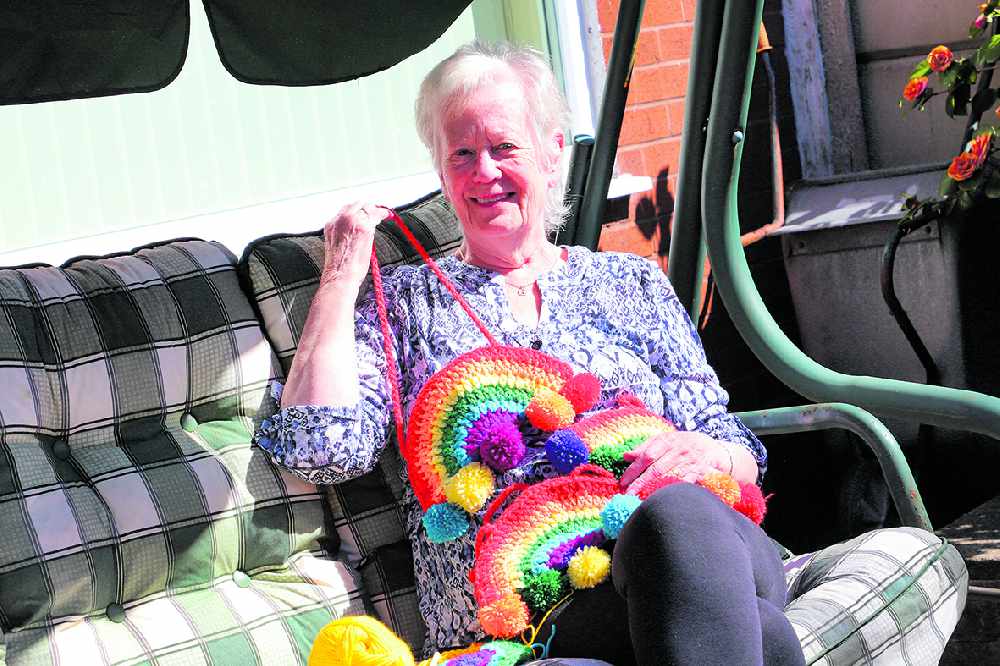 Barbara Anderton raised £1,000 for Mossley Food Bank by crocheting rainbows - but she's not finished yet.
As previously reported, 82-year-old Barbara (pictured) is now busy making more rainbows to raise funds for Mossley's St George's Church.
To date, she has managed to raise the wonderful sum of £160.
Large rainbows cost £5 with a half size version costing just £2, which Barbara is also offering to create in pastel colours for baby showers or to brighten a room.
If you would like Barbara to make one or more for you, get in touch through St George's Church or call her on 01457 837354.
Barbara said: "I just want to thank everyone who supported my effort. It's been fun making the rainbows and I know they have given pleasure to a lot of people."
Vicar of Mossley, the Rev David Warner, said: "I'm so grateful for Barbara's achievement - the rainbows are beautiful and remind us that after the storm comes the sunshine.