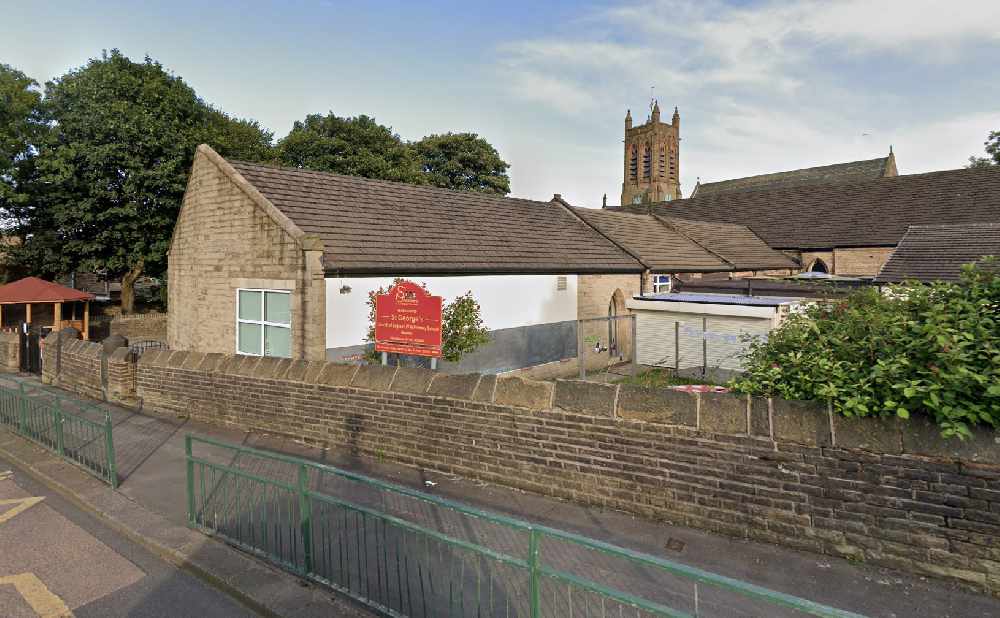 In a fitting way to mark Mental Health Awareness Week, a primary school in Mossley has become the latest school in Tameside to receive special recognition for their work in supporting emotional wellbeing and mental health. 
St George's CE Primary has now achieved the AcSEED Award, which is presented to schools that meet the AcSEED criteria for emotional wellbeing and mental health support.
The AcSEED Award is a quality assurance mark presented to schools that have made a substantial effort to support the mental health of their pupils. It encourages and rewards the provision of high quality emotional wellbeing services, from the broad provision of information right through to appropriately targeted intervention.
Based on best practices, the scheme defines a set of standard criteria that all schools must meet in order to receive the award.
The Stamford Street school applied to the AcSEED Initiative - a charitable organisation exclusively focused on promoting the need for high quality emotional wellbeing and mental health support in UK schools and colleges.
In their observations, the AcSEED review team were particularly impressed with many aspects of the school, including:
Working with Tameside, Oldham and Glossop (TOG) Mind - a mental health charity working to support local people experiencing mental health problems
Governor Pastoral Committee
Behaviour Policy
Peer Massage
Mindfulness sessions
TOG Mind mental health training for Year 6 leaders
Support display
Meetings in the family home with a learning mentor
Play/Art/Lego therapy
A number of staff being accredited with a Youth Mental Health First Aid award
Parent and Child Relax Kids sessions
Accessing Tameside Wellbeing Wallet resource
Team around the school approach
Carolyn Divers, head teacher at St George's, commented: "We were very proud of the work that we do to support the emotional and mental health and are delighted to receive the recognition through this award. We are a great team here at St George's.
"We have a positive, safe, and supportive environment that is complimentary to learning and try to ensure that all pupils from all backgrounds are supported in achieving their maximum potential."
A statement from TOG Mind said: "We would like to offer our congratulations to all at St George's in achieving this award. It is testament to your hard work and commitment to looking after the wellbeing of the children, staff and wider community linked to your school."
For further information about the AcSEED award or how to apply, you can contact Ali Sparkes at TOG Mind by emailing office@togmind.org.