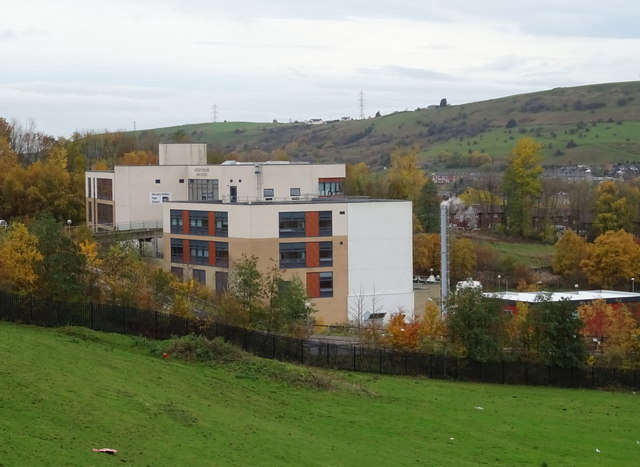 Mossley Hollins High School have hit back at claims they only have access to three toilets for each gender during lunch and break times.
This comes after almost 500 parents shared their outrage on social media regarding toilet rules for their children during the school day.
A Mossley Hollins High School spokesperson said: "We take the health and safety of our pupils extremely seriously. The school expectations in relation to use of the toilets during lesson time has not changed. Students are encouraged to make use of the toilets outside of lesson times, however permission will be given for children to make use of toilets in lesson time where necessary.
"There are an appropriate number of toilets available for students before school, break time, lunch time and after school. During these times, the toilet areas are directly supervised by staff to ensure the privacy and safety of all students and to maintain high levels of hygiene and cleanliness.
"School leaders have been in touch with parents to resolve some recent issues at school and we would encourage any parents who have concerns about the use of the toilets to get in touch with us directly at school to allow us to work together to resolve any issues that they may have."
Taking to social media, one parent had described the alleged rules as a 'mad power trip' and 'like it's military led'.
The parent wrote: "They're supposed to help our children grow and instead, they do nothing but belittle and humiliate [them].
"Over the last week, one daughter wet herself in school, and the other one came on her period and bled through her trousers. How humiliating for teenage girls to have to go through?
"This toilet rule is beyond a joke. How can they take away a human right from children? Locking the barriers they've installed outside the toilets to stop children using the toilet is beyond a joke and due to this I've had no choice but to pull my kids out, either they sort something and very quickly or they'll be moving schools.
The post continued: "They deny children of going to the toilet during lesson, and there's nowhere near enough toilets to use just at break and dinner alone. My daughter queued up at lunch to use the toilet and by the time she got anywhere near the front, the bell rang and she had to go to lesson. As a result of this, my 13-year-old child ended up wetting herself.
"When my eldest daughter leaked into her trousers, she was told she had to return to school or her head of year would come to the house and drag her back. High school is to learn how to behave in adult life. Never once at work have I EVER been denied the use of the toilet. No matter what pressures are on me at work, whenever I need to use the facilities, I can, freely."
Another concerned parent wrote: "My daughter told me on Friday, that she doesn't drink all day in school so that she doesn't need the toilet."
Describing the rules as 'inhumane', another added: "I currently have a family member attending this school. She has a doctors note and a "toilet pass" and is still denied access to the toilet.
"This has caused multiple instances of accidents and bullying. And of course they have done nothing about the bullying or the doctors note that has been provided to the school to allow her access. When you have to go toilet you have to go!
"A child should not have to time specifically when they should drink a drink to avoid needing to go to the toilet during a lesson. They should have a teacher guarding the toilets to make sure no skiving is going on etc."