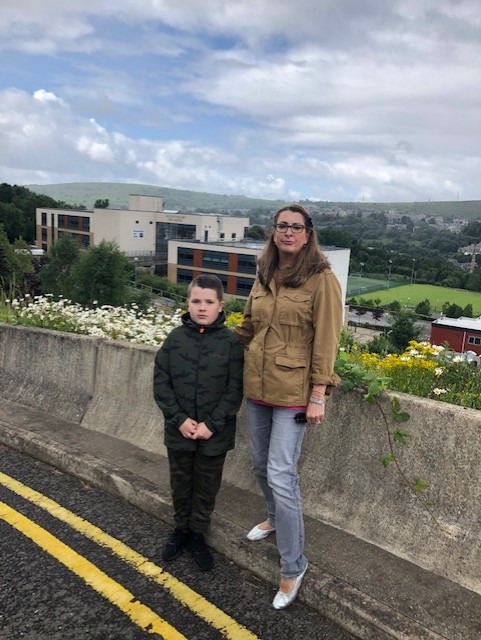 A Mossley mother is fighting to get her child in a school closer to home after being placed in one three and a half miles away.
Zoe Sibley's son Oscar had hoped to be attending the 'outstanding' Mossley Hollins High School when school resumes in September.
Instead, the 10-year-old will have to take 6 buses a day on his own to Great Academy Ashton, a four and a half mile drive away.
It's come as a blow to the pair, who had moved to Mossley in hopes of getting him into a good school.
"We've followed everyone's advice but it feels like we're being penalised," says a frustrated Zoe.
The pair moved to Mossley two years ago after Zoe and her former partner divorced, but both parents agreed it was best to keep Oscar at his old primary school to avoid additional stress.
However, the pair were unaware of the existence of 'partner primary schools', where children get preferential placement in a high school if they go to one of the selected feeder schools.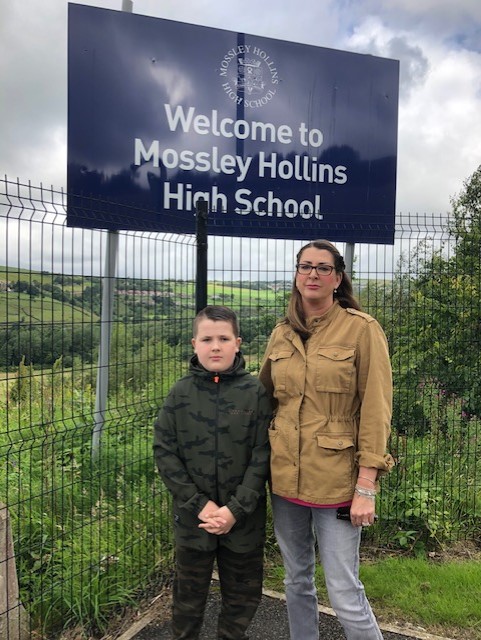 Zoe says that at no point did this come up in discussions with the school, despite the family declaring their preference for Oscar to go to Mossley Hollins in the future.
"His headteacher said it was a great school but didn't mention the partner schools. They said don't move him for just one year."
Zoe also said that with so many houses being built, there now aren't enough school places locally for the residents of Mossley, with many travelling in to the outstanding school from outside the town for education.
She must now follow the appeals procedure to try and fight to get Oscar into the school of her choice, but she said she's willing to fight the decision in court should it get that far, insisting that she will not send her child anywhere else.
"We've decided we wont send him to school if it comes to it.
"I'd go to prison quite happily to protect my child.
"We've got nowhere else to go - we live too far away from all the other schools.
"We didn't get into his first and second choices, now all we're left with is the schools with poor performances that no one wants to get to via unsafe journeys."
Oscar currently sits 28th on the waiting list for Mossley Hollins, but with very little movement common on these lists options are now running out for the youngster.
His mother says she can't understand the sense in any of it at all: "Who in their right mind as responsible parents would want to send their child to a failing underperforming school over 3.5 miles away when there is an outstanding school under a half a mile away that is a 10 minute walk from your home?"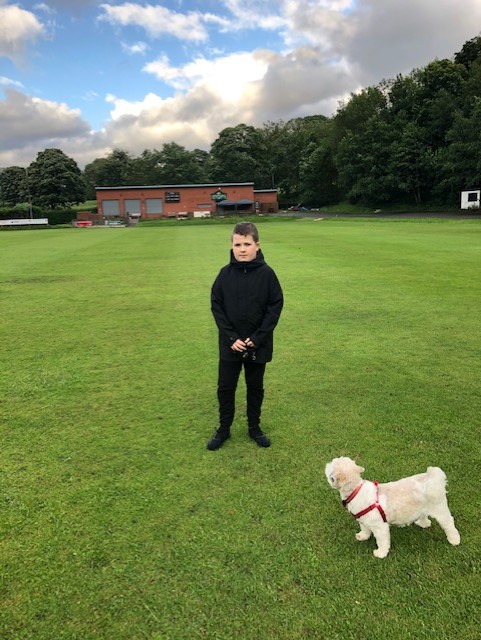 Zoe says that it's too much for her son to deal with, on top of his parents divorcing and moving home.
"My child already has various issues and anxieties. He is scared of the dark.
"Am I supposed to force him to get up very early and force him to get three buses to school?
"It is totally ridiculous, unacceptable and will not be happening.
"There are major safeguarding issues about him having to travel this distance and get multiple busses to and from school."
In a statement Tameside Council said that Zoe and her son would have to go through the usual means of appeal. They said: "We can't discuss individual cases but applicants have the opportunity to present their case to an independent appeal process and, if unsuccessful, can also appeal to the Local Government Ombudsman, whose details are contained in the outcome of their appeal letter.
"We had 96.9% of applicants who received one of their secondary school preferences this year, an increase on last year's figure of 95.8%."
Zoe now faces an anxious wait until the middle of August when she will find out if her appeal has been successful.