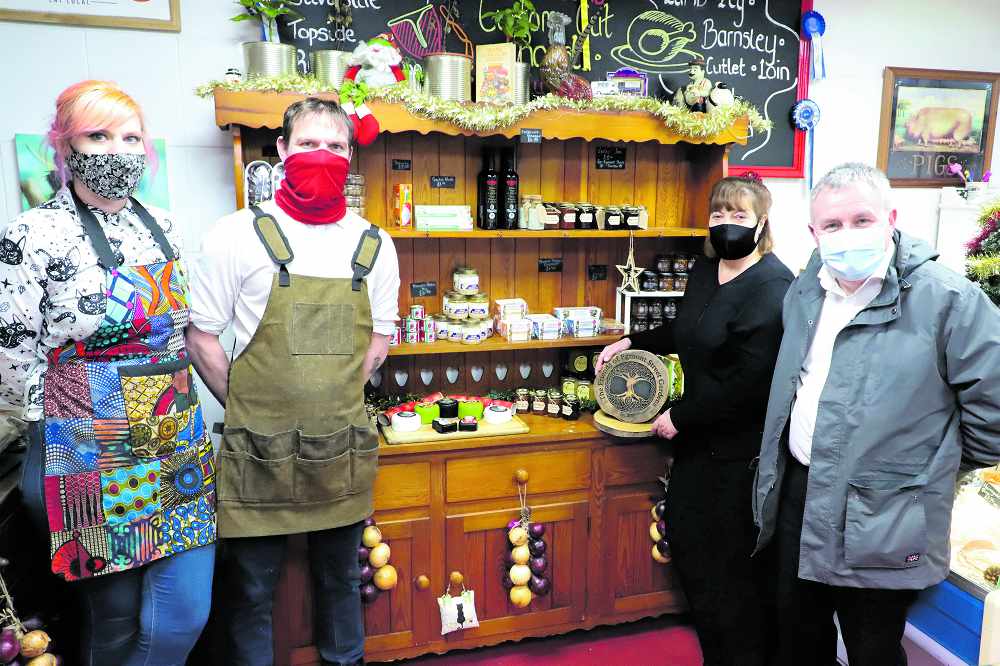 Snow and ice can't stop a busy group of volunteers at a Mossley community garden.
Though winter has swept in with full force, the Friends of Egmont Street are busy planning for spring.
The group was set up in 2016 in response to the decline of the area around the Egmont Street playing fields, due to graffiti, vandalism and a lack of funds for the local council to be able to sort the issues out.
Now the garden, which was dressed up for the festive season (pictured below), is quietly hibernating while the volunteers plan ahead for the new season.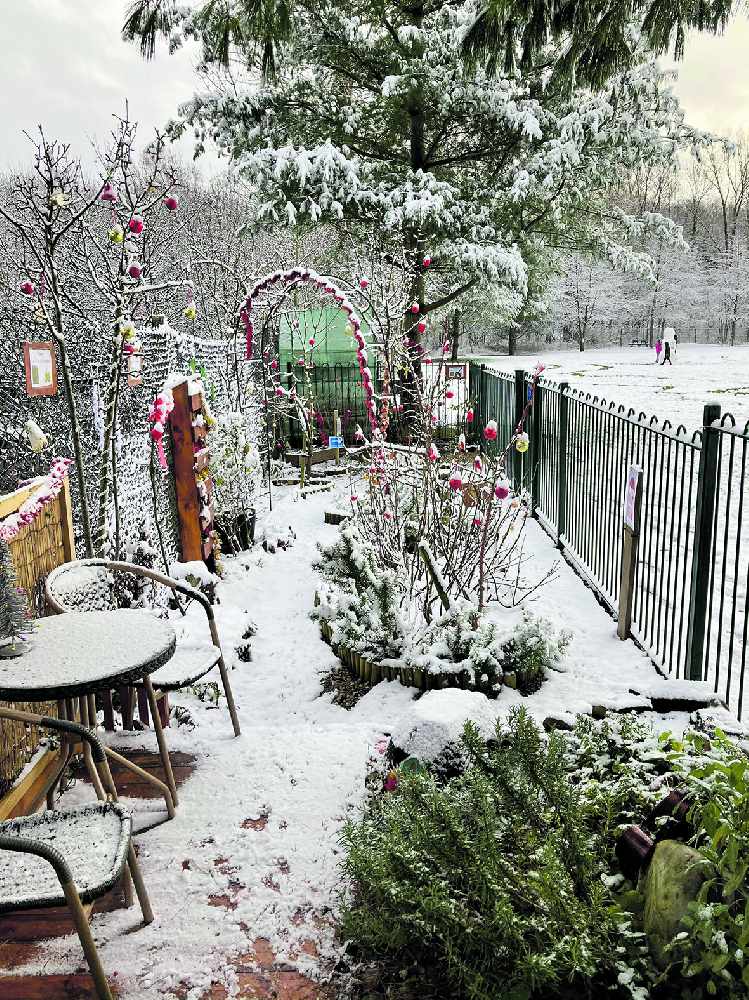 Lesley Arnold, who runs the group alongside her husband Stephen, also makes jams and chutneys from locally-sourced produce to sell to raise funds for the upkeep of the garden.
She said: "We had an amazingly successful time with jams and chutneys, selling over 400 jars, just at Christmas.
"We have also been working on sourcing seeds for the new vegetable plot. We have a large selection of tomatoes, squashes, flowers, roots and salad leaves gathered so far and more to come.
"The greenhouse is already in place and, as we found during the snow over Christmas, it is in the most perfect sheltered spot.
"We should be starting to get our seeds into the seed trays that The Allotment Cafe in Mossley donated last year, into the greenhouse at the end of February."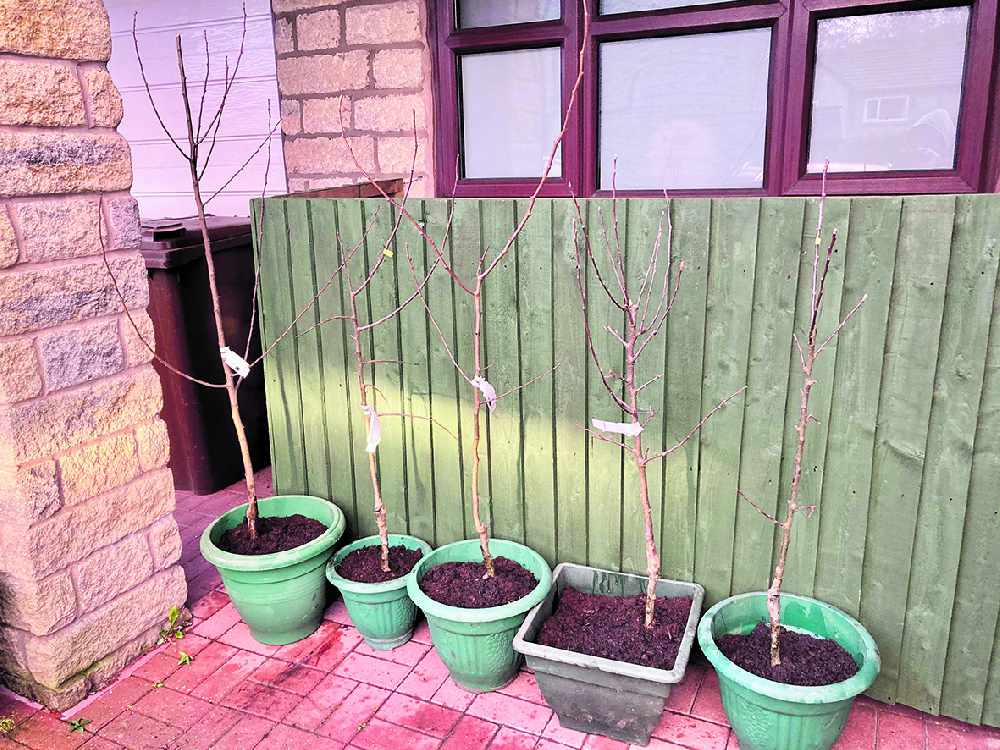 READY: The fruit trees waiting to be planted.
Lesley added: "During lockdown one, we treated our work on the gardens as our exercise, but the weather was a lot better back then. We can't do anything in this weather.
"The ground is frozen solid at the minute.
"We have got some donated fruit trees to get in, but the weather has been against us. We are sitting and waiting until the weather thaws a bit and we can work outside without risk of frostbite!"
Main image:
FUNDS: Lesley Arnold and her husband Stephen (right) with Lucie Sharp and Craig Pattison from Pattison's Butchers in Mossley who sold the Egmont Street jams and chutneys.