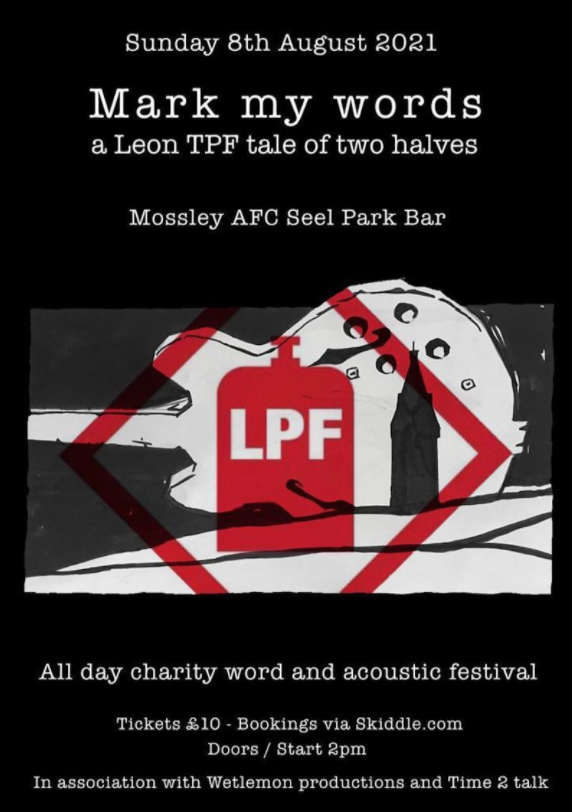 The Mossley charity word & acoustic festival sees a line-up of poets and artists take to the stage to raise money for a local mental health service.
Time2Talk has been Vanessa Fischer's passion since 2019 after experiencing a mental health crisis and a lengthy battle to get professional help.
Her organisation, Time2Talk, offers hope for people suffering with mental illness and those waiting on support from the NHS.
Their focus is connecting people to local support groups in their area.
Vanessa added: "Having spoken to other people, everyone has similar experiences of being left waiting for professional help after a GP referral. They have no idea when they're going to get to see someone and that doesn't leave a lot of hope for people who already feel like a burden.
"We're in a mental health crisis right now. The rates of suicide are going up each year. With all this in mind, I decided to do something about it. I did think, I'm only one person what can I really do, but every social movement starts with one person."
Time2Talk partners with many local organisations and together they're created the Mossley charity word & acoustic festival.
The event runs from 2pm-11pm on Sunday August 8 and features Leon the Pig Farmer – an ex-police officer, veteran and poet who writes on mental health.
Money raised will go toward the future of Time2Talk, which includes a peer support service and an online portal.
Vanessa added: "It really is local organisations that aren't able to get the funding, but they're the ones out in the community.
"Local support services are started because the founders have suffered and their passionate about helping people in their area. There really is a funding inequality for local organisations."
Time2Talk is also making a documentary featuring 12 people talking about their everyday experience of mental health. The aim of the project is to support people in starting those difficult conversations.
To access Time2Talk services for any mental health issues, including loss and PTSD, go here or donate to the service here.
Book tickets for the festival at https://www.skiddle.com/whats-on/Oldham/Seel-Park/Mark-my-Words/35833532/
Read more from the Tameside Reporter
Click here for more of the latest news
Click here to read the latest edition of the paper online
Click here to find out where you can pick up a copy of the paper