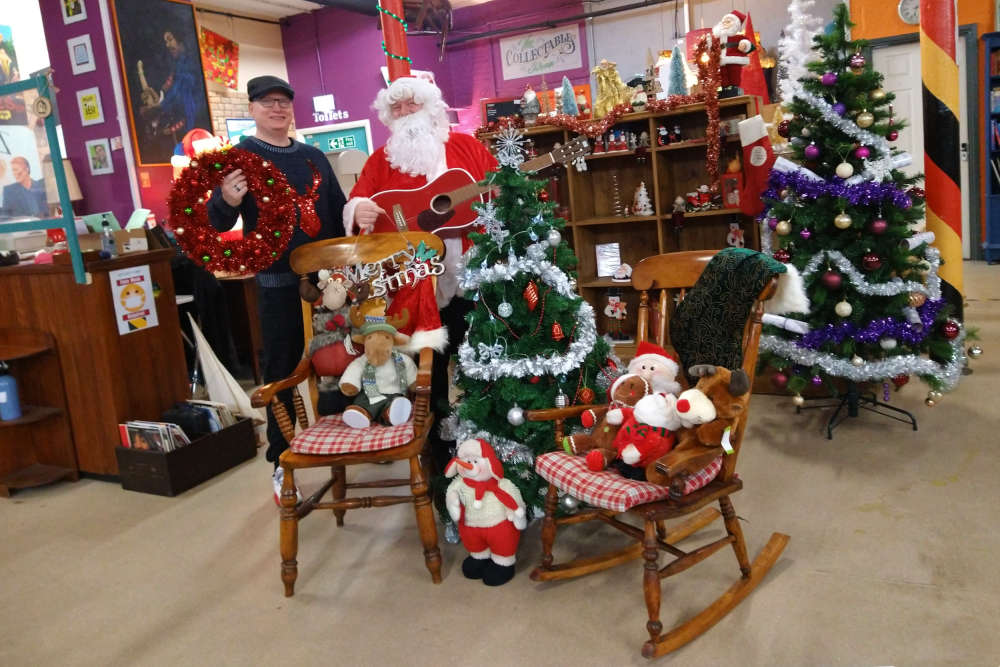 Homelessness charity Emmaus Mossley is gearing up for Christmas with a special charity shopping event taking place on Saturday November 18.
The Emmaus Mossley Christmas Market will offer a wide range of items for sale and give supporters a chance to support the charity in the run up to Christmas. The event aims to showcase reuse at Christmas with more sustainable options for decorations, gifts and festive fashion.
Gary, one of the community members at Emmaus Mossley, said: "This year's Christmas event will be very special as it'll be the first visit from Santa Claus since before the COVID pandemic. These events are always special as they bring people together and we welcome other local community groups who have their own stalls."
Emmaus Mossley supports 26 people who have experienced homelessness by providing them with a home, work, companionship and individual support. The charity's large Secondhand Superstore sells a wide range of donated and refurbished furniture, household goods, clothes, books, music, upcycled items and vintage wares.

The group is encouraging supporters to shop second-hand this Christmas to save money, support the environment and help the charity. For the event, their Secondhand Superstore will be filled with unique gifts, bargain baubles, affordable decorations, secret Santa presents for under £5, lighting and reusable Christmas trees.
Buying gifts from charity shops means that, as well as sourcing a unique gift for a loved one, you are also helping a good cause. Second-hand gifts are also great for the environment, reducing the volume of new items that need to be produced and shipped around the world every Christmas.
Hazel Hodkinson, retail manager at Emmaus Mossley, said: "Our annual Christmas sale is an opportunity for our supporters to bag some festive bargains, find interesting gifts and shop more sustainably. Thanks to the kindness of people who donate to Emmaus Mossley, we've already got a fabulous mix of items saved ready for the event and hopefully more to come."
In the run up to the event, Emmaus is appealing for donations of good quality decorations, festive items and unused presents from last year. These items will be offered for sale in the Secondhand Superstore where all the money raised is used to support people at the Tameside-based charity.
The Christmas Market charity event will take place on Saturday November 18, from 10am to 4pm at Emmaus Mossley, Longlands Mill, Queen Street, Mossley, OL5 9AH. Festive food, cakes and drinks will be available from Lucie's Café throughout the event.
To find out more and support Emmaus Mossley visit www.emmaus.org.uk/mossley