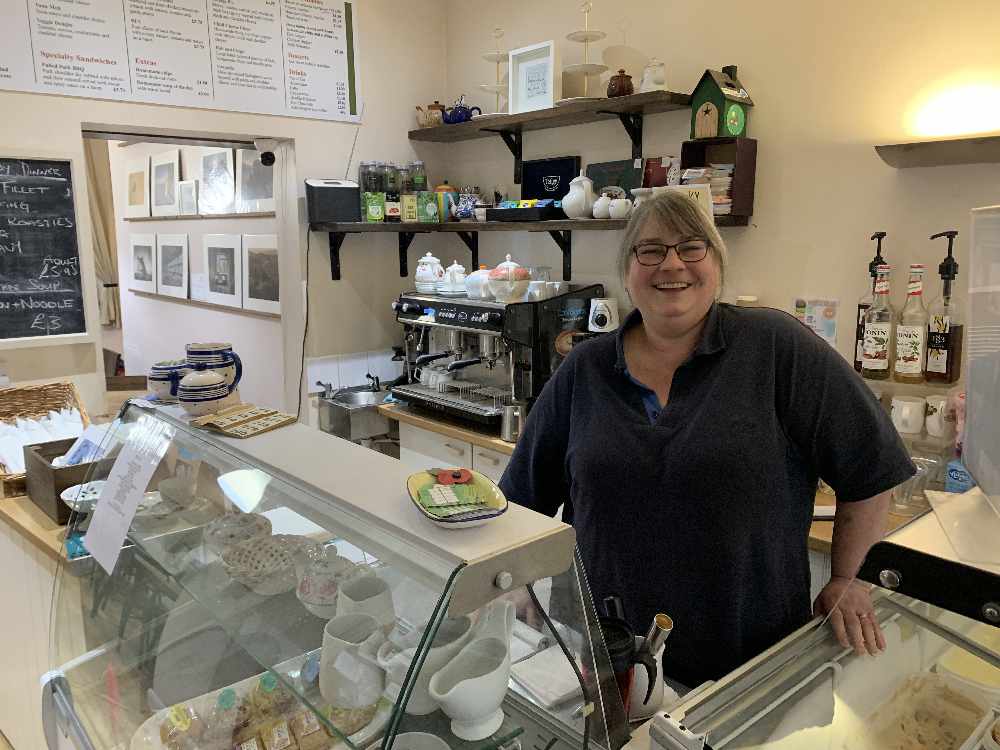 A Hollingworth café is once again running a meal sponsorship campaign for those who might be alone or in need this Christmas.
Now in its fifth year, the scheme from Mimi's Café sees residents sponsor a meal for someone in the community, to be cooked at Mimi's and delivered by a team of volunteers on Christmas Eve.
The popular scheme was the idea of Mimi's owner, Marianne Alexander, and started with a local man called Norman.
"It started our first Christmas here in 2015," Marianne said. "There is a gentleman around the corner that we take meals to and I found out he was going to be alone for Christmas.
"We talked about it and we decided that we would do some heat and eat Christmas dinners if anybody wanted them. We popped them up on Facebook and explained why we were doing it. Somebody offered to buy his Christmas dinner. And that's where it started.
"We have a lot of folks who come in and buy a meal for somebody specific. There is a gentleman up the road and a lady has sponsored his meal for three years. This year, his granddaughter is joining him, so she's bought a meal for her too. The only requirements are that someone is alone on Christmas and/or in need. That's what it's about because nobody should be alone at Christmas."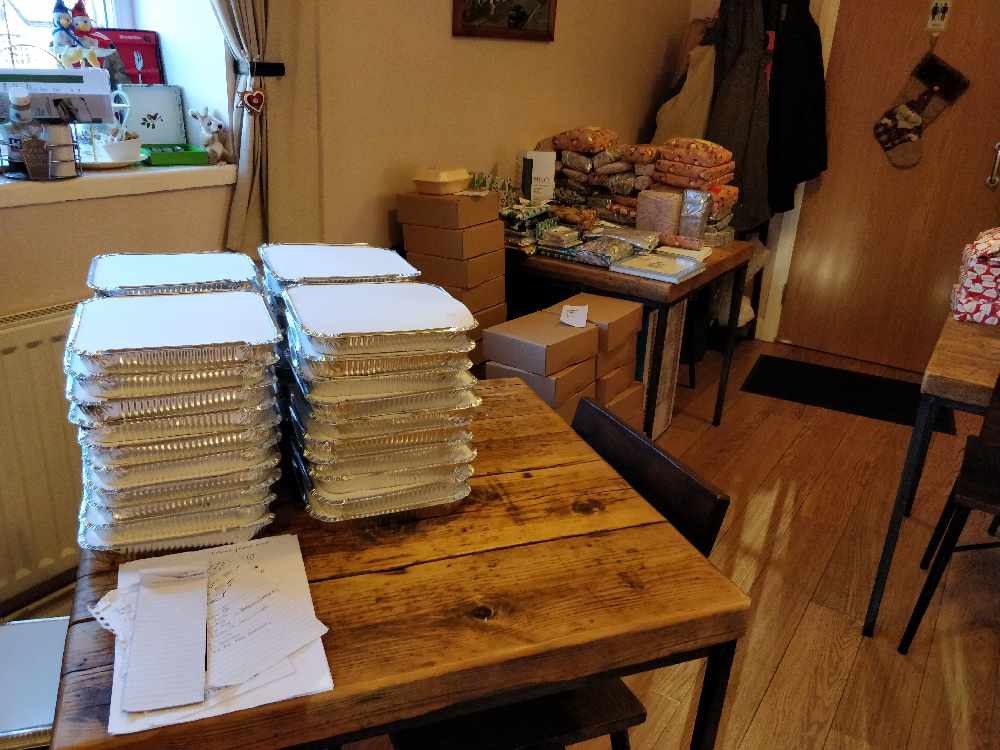 That first Christmas in 2015, Marianne and her partner Andrea made meals for 28 people. "Then the next year, in about August, people asked us if we were going to do it again," Mimi added. "We decided to do it again and we did 45 meals that year."
Last year, 70 people were given meals, while this year, Marianne is expecting around 80-85.
"In the first year, it was only people in this immediate area and now we're going to Tintwistle, Mottram, Glossop, Hadfield etc. It's growing and growing. When we got this place, we always felt that in a small village like this, the community supports you and you have to support the community. We've always worked hard on giving back to the community."
For just £8.95, you can buy a three-course meal for someone alone or in need this Christmas. They'll get turkey, carrots, parsnips, sprouts, stuffing, roast and mashed potatoes, cranberry sauce and gravy, as well as soup to start and Christmas pudding with brandy sauce for dessert.
And that's not all. "We also do Christmas gifts," Marianne said. "People didn't necessarily have £8 but they wanted to do something, so they'd bring in a box of chocolates. People always ask me what to buy but it can be anything because it's not about what's in the package.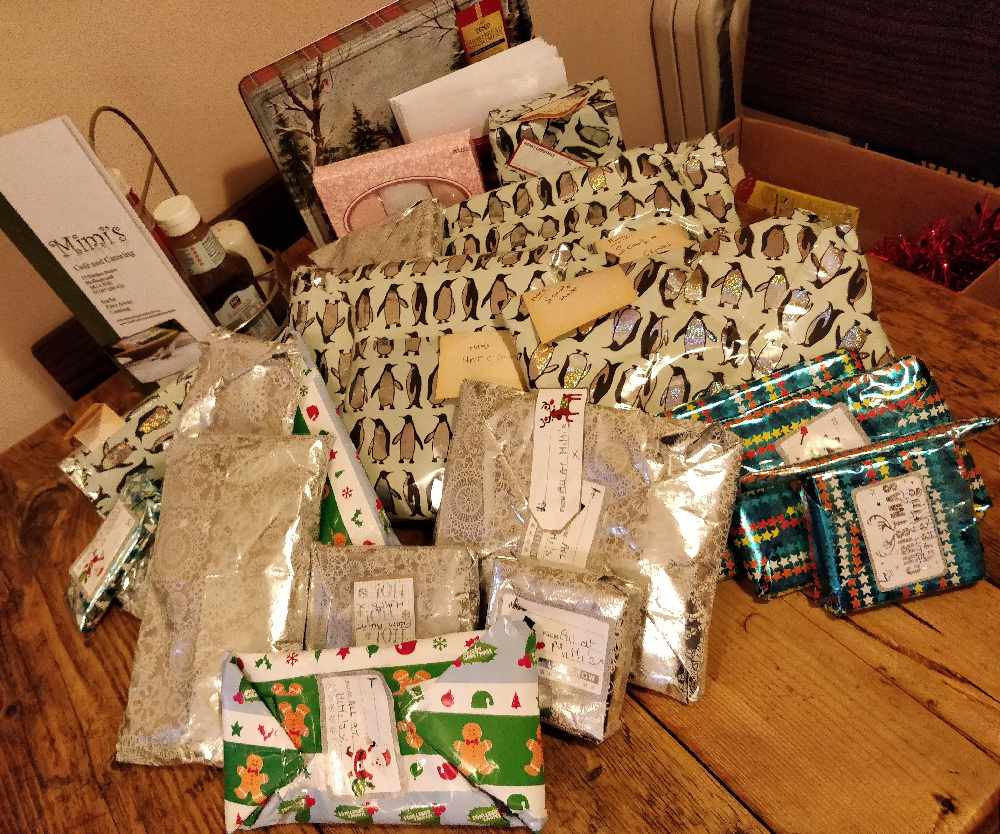 The most difficult thing is that most of the folks we're dealing with are elderly and they have a lot of pride. They don't want to admit that they're alone, or that they need. But there is a huge need out there and most of the names that we get are coming from neighbours and people who live nearby. That's the big barrier to overcome and slowly but surely we are getting there."
Any leftover donations from the scheme are given to the Sandwich Angels, while Marianne and Andrea also cook Christmas dinner for 80 people at Hope Community Church in Mottram on Christmas Day.
And while it's extremely rewarding for all involved, Marianne admits there is only so much turkey they can handle!
She said, "It's a whole lot of fun but it's interesting. 450 sprouts is a lot! We don't have turkey for Christmas, we have steak! There is no turkey in our house!"
If you would like to buy a meal or gift for someone in need this Christmas, you can visit Mimi's Café at 37 Market Street, call them on 07507166432 or visit www.facebook.com/cafeandcateringjcs.