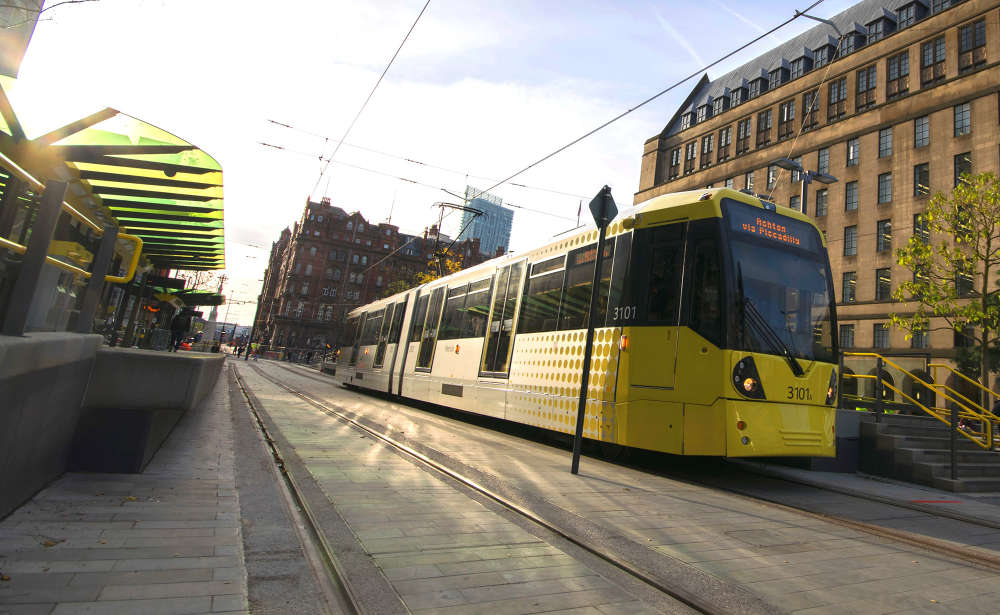 Industrial action which was expected to severely impact Metrolink services on Sunday (10 October) has now been cancelled. 
Tens of thousands of runners and spectators are expected as the region once again hosts the Manchester Marathon, which will also significantly impact journeys on the region's roads and public transport networks.
The Metrolink operator, KeolisAmey Metrolink (KAM) and Transport for Greater Manchester (TfGM) has issued statements following confirmation that the planned industrial action on Sunday has been cancelled after a revised pay offer was put forward.
Guillaume Chanussot, Managing Director at operator KeolisAmey Metrolink (KAM), said: "The strike action planned for Sunday 10 October has been cancelled and Metrolink customers can once again travel with confidence. We will operate a regular Sunday service on this date, with some additional services to support the Manchester Marathon."
TfGM's Head of Metrolink Danny Vaughan said: "We're delighted to now be able to support the marathon with a full Metrolink service on Sunday, although we would still advise planning ahead and allowing extra time for journeys as the trams will be busier than usual.
"We'd also like to remind people of the emergency maintenance work taking place on Saturday morning which will affect some journeys, but which will be completed in plenty of time for the Rugby League Grand Final.
"For those travelling with us this weekend, we have travel information and advice on our website to help you get around."
Dedicated travel information pages, containing full information about the services, are available on the TfGM website.
On the strike action, Unite general secretary Sharon Graham said: "By standing united and firm to demand a fair and well-deserved pay rise, Unite members at Metrolink have forced the hand of management and ensured that a fresh pay offer has been tabled.
"Unite is utterly determined to secure proper and lasting improvements to the pay and conditions of our members."
The latest pay offer was made following talks held on Thursday (7 October) between representatives of Unite and the management at Keolis/Amey which operates Metrolink.
Unite members are due to vote on the new offer. Over 300 members of Unite, employed as drivers and supervisors, were due to take part in the strike action this weekend.
Unite regional officer Dave Roberts said: "Following lengthy negotiations with Unite, Keolis/Amey has tabled a fresh pay offer. Members will now be balloted on the revised pay offer but should that offer be rejected then the remaining strikes will go ahead as scheduled."
The strikes already announced for Friday 15 October, Monday 18 October and a further strike on Sunday 24 October when Manchester United play Liverpool at Old Trafford will go ahead if Unite members reject the latest offer.