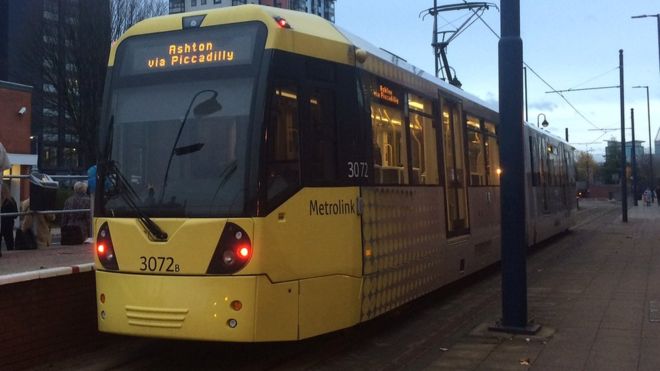 People who use the tram are being warned that some Metrolink ticket prices will be going up on Sunday 26 January.
The cost of single journeys, which represent just under half of all tickets sold across the network, will be frozen at 2019 prices.
Metrolink say another 50 per cent of tickets will increase by four per cent or less.
The rest will see a price rise of 10p.
Metrolink say that, on average, the changes mean fares will rise at a below-inflation rate of 2.2 per cent across the board.
Passengers will be able to buy cheaper 'early bird' tickets and travel card bundles.
An 'early bird' offer, which had been successfully trialled last year, will also be made a permanent fixture on the network.
Transport for Greater Manchester said it had encouraged people to leave their cars at home and travel earlier in the day, thus helping to spread demand during Metrolink's busiest period.
A 'carnet' ticket will offer more flexible travel options for less frequent travellers, and customers will be able to buy a pack of 10 discounted one-day travel passes on the 'Get Me There' smartcard.
Andy Burnham, the mayor of Greater Manchester, said: "Metrolink is a world-class system entirely owned, managed and run at a local level, and that is why we are able to be responsive to the needs of the travelling public in Greater Manchester.
"We recognise that the cost of travelling is a concern for many people, and that we need to deliver a transport system that is both affordable and fit for purpose.
"This is a broad package of changes that will mean frozen fares and below-inflation caps on price rises for the majority of tickets sold, as well as a small increase to some fares."
To see if the price of your journey is affected, visit https://tfgm.com/public-transport/tram/fares2020.