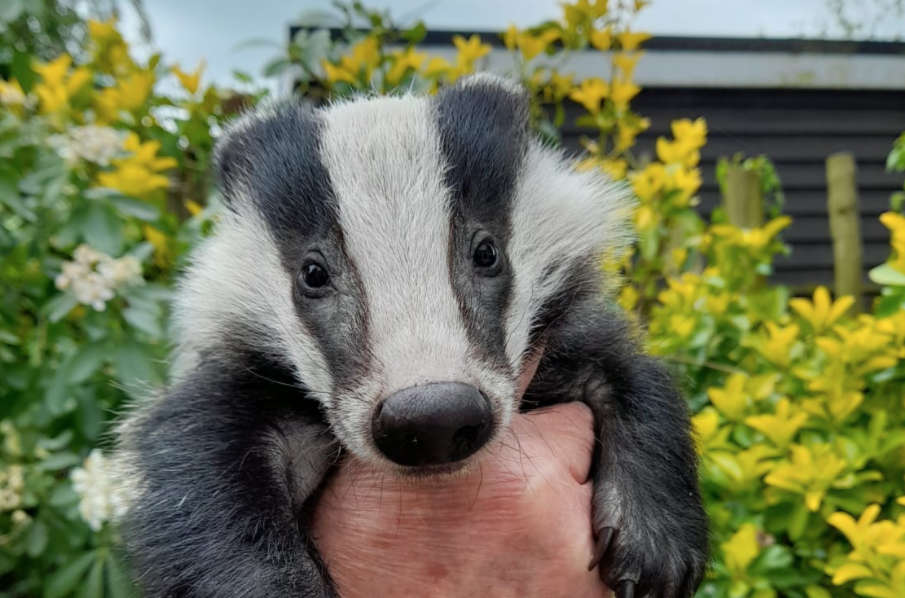 Credit: Wildlives Rescue and Rehabilitation Centre
What began as curiosity into a new plot of land became a city-region wide badger-saving operation for one mother and daughter.
Claire and Robin created the South Manchester Badger Group by 'accident' in March last year after finding signs of badgers in their newly bought grazing field.
Blocked badger setts and yellow pellets were left on the land by previous tenants. To determine exactly what the pellets had been used for, the twosome reached out to the High Peak Badger Group.
Claire added: "The High Peak group did a thorough investigation of the area and thought the pellets belonged to a local ecologist.
"Our interest in the badgers led the group to ask if we'd like to set up an organisation of our own in Greater Manchester. We've since gone on to be affiliated to The Badger Trust"
The South Manchester Badger Group is a not-for-profit and the only one of its kind in the region, responding to incidents in Tameside, Oldham, Stockport, Trafford and Manchester.
Incidents
Calle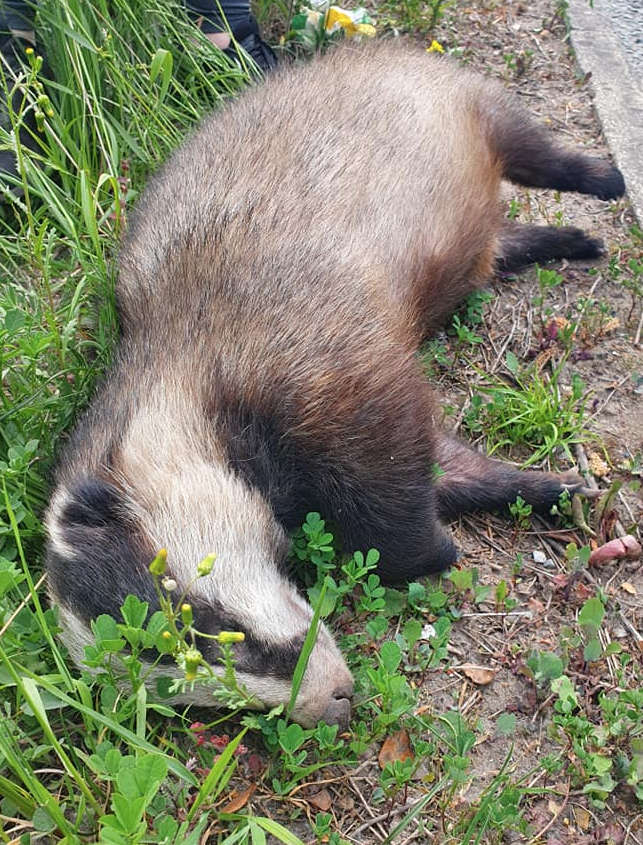 d out to 3-4 badger incidents a week, Claire and Robin dispel the myth that our urban areas aren't full of wildlife.
They explained: "We've found many badgers in public areas of Denton and Stockport especially. Most incidents are caused by motorists or hunters and arguably the danger to wildlife increases in cities because of dogs, people and traffic."
The Badgers Act 1992 makes it illegal to 'wilfully kill, injure or take a badger'. If convicted of the crime today, offenders could face 6 months in jail and a fine of £5000. However, harsh punishment isn't enough to deter everybody.
Claire said: "Every death or injury of a badger requires a detailed report and investigation into the nature of the death. For example, one of our first jobs was a shot badger in Carrbrook. We had the body checked for ballistics to try and find the culprit, but all forensics could report was that it was a very generic type of shotgun.
"We also responded to a disturbing incident in Stockport of two skinned badger cubs dumped in a bag. The culprit hasn't been found, but the belief is that it's a sick individual linked to another crime of a murdered dog."
The group goes on to make it clear that the Badgers Act does not apply to accidents. Drivers should report if they've hit a badger as there may be time to treat and save the animal without fear of legal repercussions.
Vaccination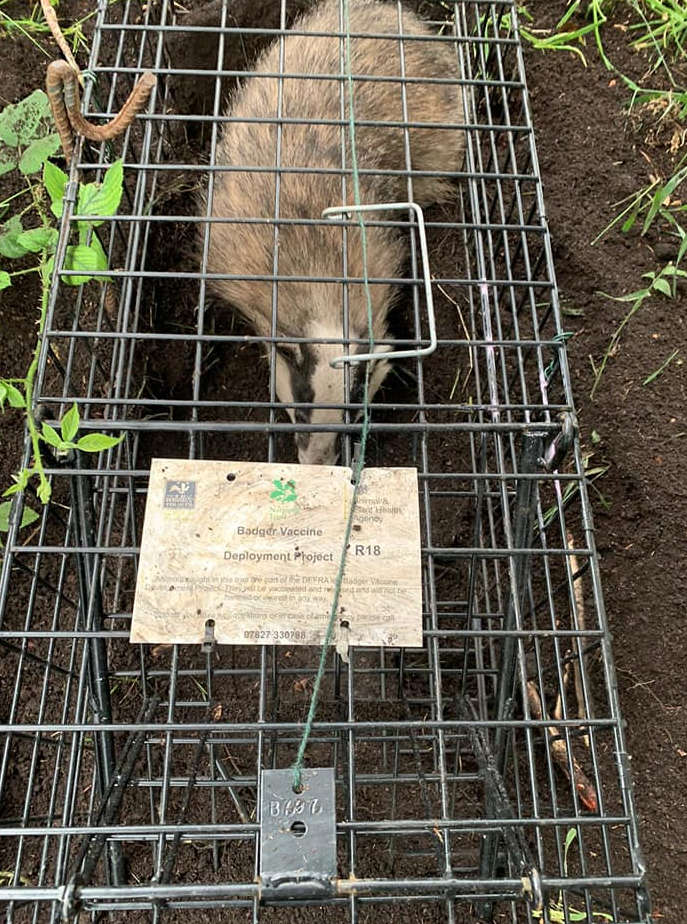 Badgers can carry a variant of Tuberculosis (TB) that effects cattle. The disease is deadly to bovine so preventing an outbreak is important for the livelihood of farmers.
Culling, the systematic killing of badgers, was one-way farmers tried to control the spread. Now the badger vaccination programme is considered a more effective and ethical method of controlling the disease.
Claire and Robin take part in the Derbyshire programme with the High Peak Badger group. Traps are laid 2 nights in advance to capture the badgers before they are vaccinated and set free.
They added: "Farmers that sign up to the programme agree not to cull. There are farmers that have been on the programme for 7-9 years and they've never had any problems with TB. That's why we're big believers in inject and protect instead of cull."
Funding
Like any charity, the South Manchester Badger Group can only continue with the support of the public. Money gifted to the group is put toward the PPE the team are required to wear at all times.
Donations also cover the cost of the badger's feed and trail cameras. They have 12 cameras in total but hope to install more to keep an eye on local badger clans.
In the future the group want to build a rehab centre for adult badgers, extra funding could see their plans become a reality.
Claire said: "Cubs can go to a rescue centre, but adult badgers can't. We want to create the centre so they can be kept for 3 days with veterinary intervention and monitoring.
"We'd love to expand our services to other wildlife too. We've responded to hedgehogs and pigeons in the past, so it's not beyond our reach. Lots of times people that call our emergency phone are actually ringing to ask about other animals."
Close to home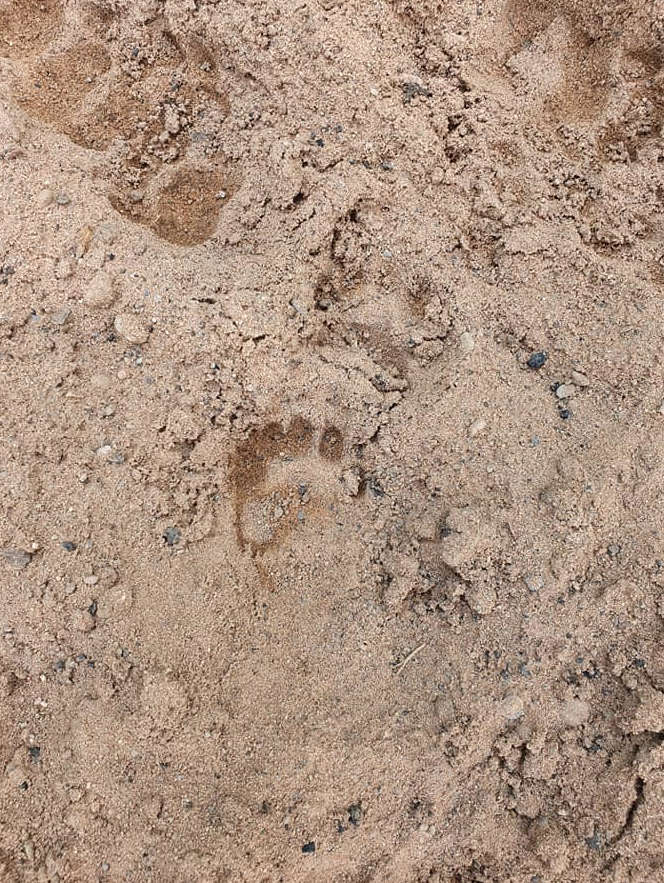 The 'best bit of the job', sett surveying is the monitoring of the complex underground tunnel system that badger's call home. A typical badger clan of up to 6 animals could live inside.
Claire added: "In a demanding job, this is the best bit for me. We get to go out into the field and looks for signs of setts or monitor those known to us. Now I can spot a badger sett I see them everywhere; you can find them by following breach points.
"Breach points are D-shaped holes in hedges, because the badgers are so low to the ground that's where they enter and exit. The animals are creatures of habit so don't stray far unless they're searching for a water source or latrine."
Setts also play an important role in locating cubs if a mother is found dead. 24 hours is the survival time for motherless cubs.
Volunteering
The group are always looking for enthusiastic volunteers. Those interested don't need a particular skillset or any knowledge of badgers if they're willing to learn and dedicate their time.
Robin added: "Because of our affiliation to The Badger Trust, crime training is provided to those that sign up. I changed my career path and am studying to become a Wildlife Crime Officer after seeing just how the badgers are treated. I really want to protect those that can't protect themselves."
Continuing, Claire said: "Badgers are persecuted and get a lot of bad press. We're their only real threat and wipe out 40,000 of them a year. People seem to think we're overpopulated by them but that isn't the case. They're really beautiful animals and need our help."
Chat to or follow the group at South Manchester Badger Group
Read more from the Tameside Reporter
Click here for more of the latest news
Click here to read the latest edition of the paper online
Click here to find out where you can pick up a copy of the paper