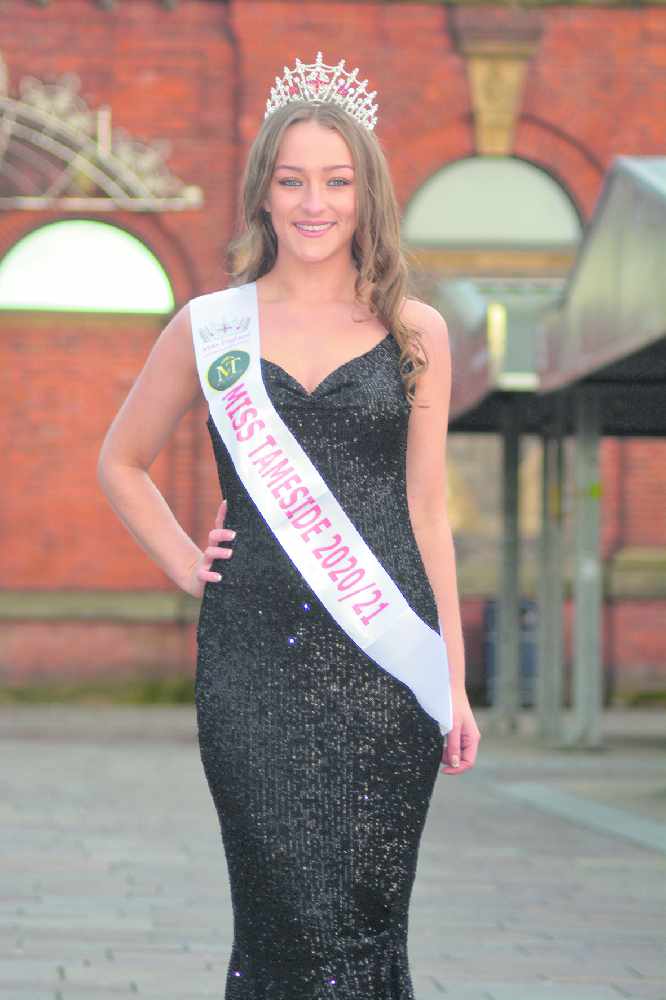 Miss Tameside Alexandra Taylor is poised to represent the borough in the Miss England Contest. 
More than 70,000 online votes were cast to decide on who would become Miss Tameside 2020/21. Ashton-born actress Alexandra, 23, stole the show, despite being a newcomer to pageants.
She will receive her crown and sash in April this year, from her predecessor, Jemima Wright, who was crowned live on Tameside Radio in 2019.
Alexandra said: "The pageant has given me a platform to exercise what I believe in and the causes I support.
"I especially want to use my influence to focus on the area I'm representing, I love Tameside, but it does have some negative connotations.
"Tameside is one of the most underfunded boroughs in England, yet it has so many beautiful places, and for me, the best thing about living here is the people."
Alexandra is now heading to the Miss England finals after winning their social media round.
She will take part in three days of challenges, including creating eco wear from recycled materials, answering general knowledge questions and showing off her talent.
There hasn't been a Northern winner for Miss England since 1968, when Miss Manchester won, and Miss Alderley Edge was runner-up.
Cheryl Broadfoot, a successful choreographer, took over as director of Miss Manchester in 2019.
Moving from Liverpool, she lives in Droylsden, and introduced Miss Tameside to the pageant.
She wants to challenge the stigma around pageants and has been committed to creating a more inclusive environment.
Cheryl said: "I encourage the girls to come together and support each other.
"Powerful women don't just have to wear suits, they can wear pencil skirts and high heels, they can do whatever they want.
"It's what's inside their hearts and brains that counts.
"These girls have raised £30,000 for charity so far, and that gets glossed over."
The charities the pageant supports are female-led. Elle for Elle is an organisation helping women fleeing domestic abuse. One Woman at a Time is a charity focused on combating female genital mutilation, which is not just a problem overseas, as Cheryl says, it's something tragically happening right here in Oldham and Tameside.
The Miss Manchester Grand Finals, where Alexandra will be crowned, take place on April 5, in a drive-thru event at the Trafford Centre.
Tickets can be bought at: https://missmanchesterofficial.co.uk/grand-final/