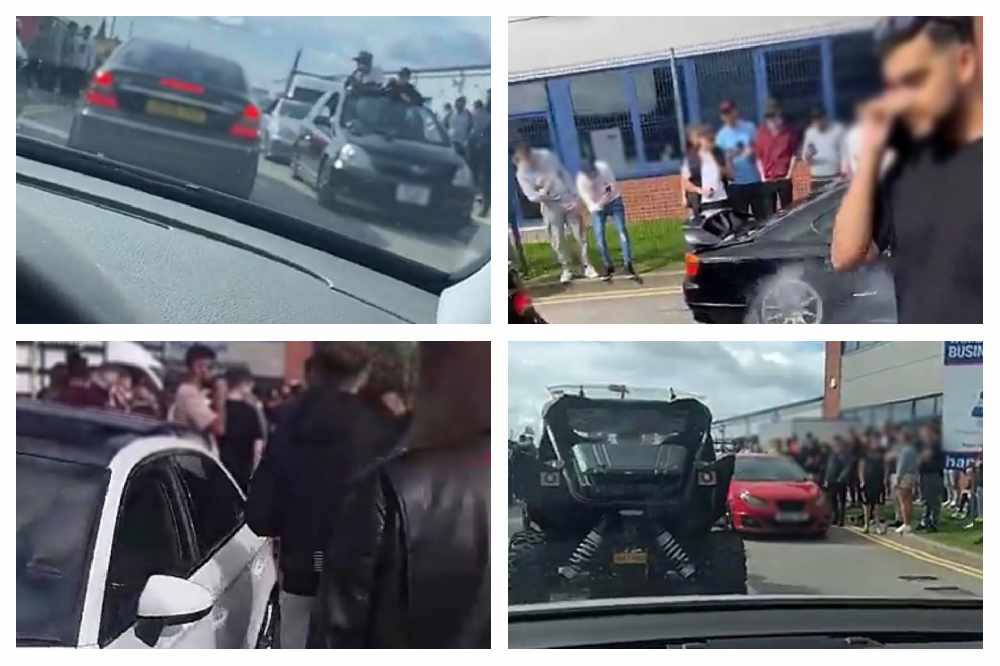 The whole of Tameside could soon be placed under a banning order following several illegal events recently. 
Greater Manchester Police has confirmed it is currently holding active discussions with Tameside Council about imposing a Public Space Protection Order (PSPO) - which prohibits specific activities from being carried out in a particular area.
Two PSPOs are already in place on moorland in Saddleworth, after being implemented by Oldham and Tameside councils last October to ban fires and barbecues following a number of devastating blazes over the last few years.
Details of the PSPO in this instance are yet to be confirmed but an order may allow police to stop certain people from entering the borough. It comes as the force looks to seize control amid several incidents which have taken place during the coronavirus pandemic.
If applied, officers could fine, arrest or remove people from the area if they are suspected of being there in order to attend an illegal event.
A GMP spokesperson told the Reporter: "Officers from GMP's Tameside division are in continued dialogue with Tameside Council regarding the consideration of a Public Spaces Protection Order (PSPO) being introduced across the borough following recent large-scale disruption in the area.
"Details about the breadth of incidents the Order would apply to are still being discussed and would ultimately be granted by local authority.
"Discussions remain at a planning stage at this time and are under constant review."
The additional measures being proposed by police have been welcomed by Denton MP Andrew Gwynne.
He said: "Other areas - including the Stockport part of my constituency - have these Public Space Protection Orders already in place, and one for Tameside would be another tool for GMP and the Council to use to ensure our community is properly kept safe."
On Sunday 19 July, thousands of people from across the country flocked to Tameside Business Park in Denton for an illegal car meet, which had been heavily promoted beforehand by Birmingham-based musician 'DMO Deejay'.
Hundreds of cars and thousands of people descended on Windmill Lane in the town, resulting in misery for motorists on the M60 and M67 who were stuck for hours in lengthy tailbacks. Disgusted Denton residents were subjected to countless cars and motorbikes revving and racing around their streets, cheered on by huge crowds.
A man was questioned by police last week in the presence of a representative from the council's Environmental Health team and later released under investigation over the car cruising event, which was condemned by residents and MP Gwynne. Police will be holding a live Q&A chat online on Thursday afternoon for local people to ask questions about the police's response to the event, which had been widely criticised.
But other parts of Tameside have also been closely monitored after police have acted on reports received from members of the public.
The force said it managed to prevent an illegal rave from taking place at Dove Stone Reservoir last weekend, which was set to attract hundreds of revellers, by closing off a number of access routes in conjunction with Oldham Council and United Utilities.
The event was successfully identified by GMP's new dedicated intelligence unit, which was set up following the illegal rave at Daisy Nook Country Park in June. Around 4,000 people descended on the beauty spot in Failsworth for the 'quarantine rave', after which 20-year-old Joe Robinson died. So far, two people have been arrested on suspicion of criminal damage and public nuisance.
Main image:
The scenes of utter chaos, as posted on Snapchat, after thousands descended on Denton for an illegal car meet earlier this month.