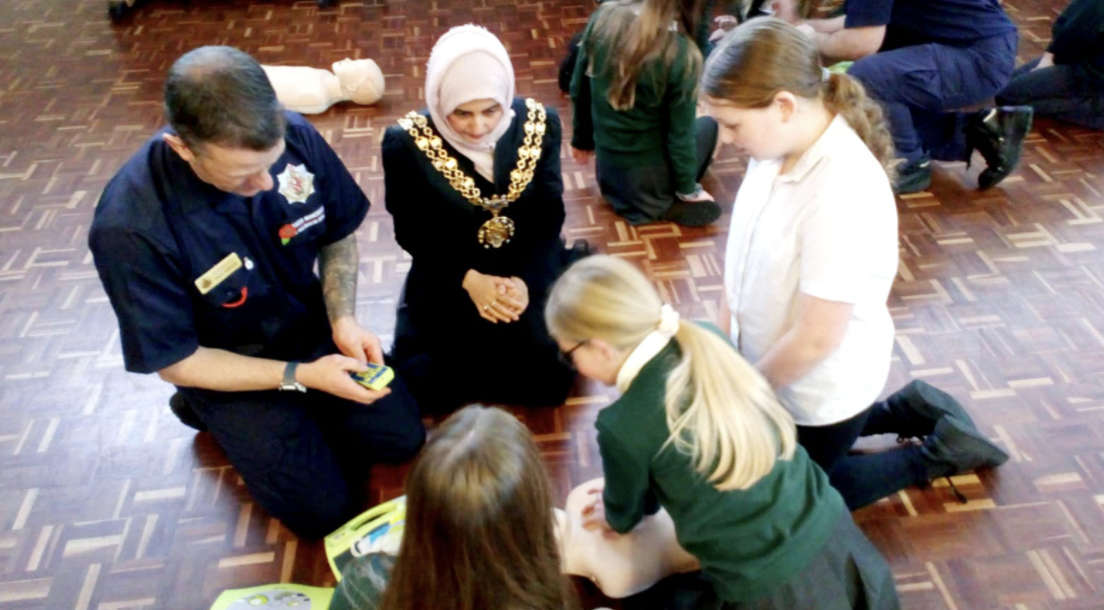 Stalybridge Fire station and St John Ambulance, who are in partnership with the Mayor of Tameside Cllr Tafheen Sharif, have launched a project to deliver essential defibrillator training across schools in Stalybridge.
The launch took place at Buckton Vale Primary School to Year 6 children.
This initiative is providing hands on training to young people, equipping them with the skills to save lives.
Cllr Taf said "to make change you have to start with the young. If one person, be it young or old, is equipped with this life saving training it can go a long way. I am proud to have helped launch this training with our partners."