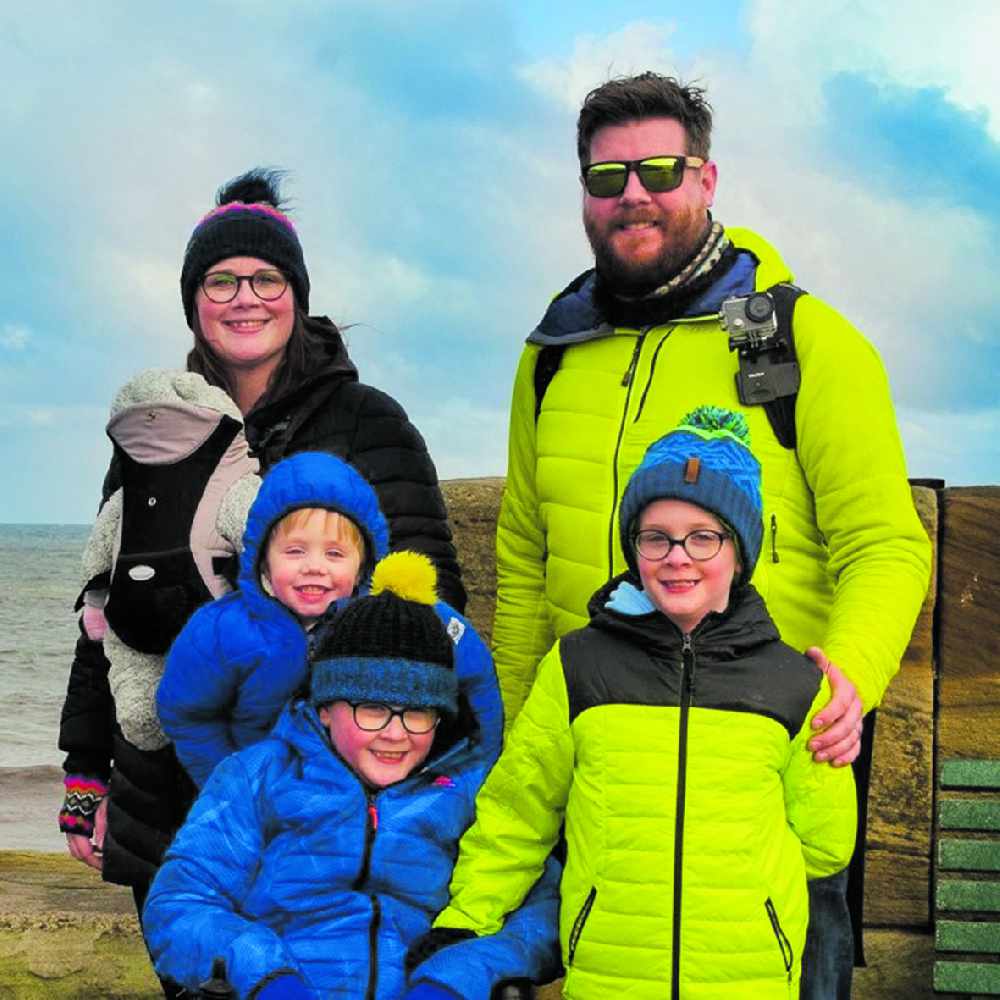 A personal trainer from Stalybridge has raised more than £6,000 by walking a marathon a day – all to help a local family get their son a new wheelchair.
Now, thanks to the efforts of Adam Travis and hundreds of other supporters, the £17,500 target set by the family to buy the specially adapted chair has been totally smashed - and all in time for young Charlie Maley's birthday!
We reported recently about the Maley family's fundraising effort to buy their son Charlie - who has cerebral palsy - an off-road wheelchair.
The family - dad Dan, mum Jo and their children Charlie and George, both nine, Thomas, three and baby Hettie - are incredibly fond of the outdoors and the wheelchair would allow Charlie to enjoy walks around the area of Carrbrook and the countryside.
The Maleys were planning on a number of challenges to help them reach a target of £17,500 needed for a Terrain Hopper off-road wheelchair.
However, due to coronavirus they had to be postponed, although they were able to hold a socially distant VE cake sale back in May.
That's when Adam, of Triple X Personal Training, saw the Maleys appeal.
Adam, who owns a gym in Stalybridge with his wife Sam, was determined to help them make up the £2,500 needed to get to their grand total by last Friday - Charlie's ninth birthday.
"We saw the post about the fund raiser on Facebook, and he decided there and then he was going to walk five marathons in a week and get them to their total," explained Sam.
"No training, no kit. He just woke up and started walking - he has never met the family but felt touched by their story."
Adam is an ex-British Weightlifting Champion who suffered a bad injury in September last year.
"He was told he'd be lucky to walk again without aid, so this is a huge personal challenge for him too. It's been taking him 12 hours a day and he's pretty exhausted, but he raised more than £6,000 in four days."
With last Friday marking the final push, friends and family joined Adam for the finishing miles.
The total raised for the new wheelchair has now soared past the £17,500, topping more than £21,300.
Charlie's dad Dan said: "Wow. What can I say! What a birthday present. Thank you to each and every person who has read our story, donated and supported us to be able to achieve this for Charlie. I have been totally humbled by your support and I hope to see you all on the hills."
The extra funds will allow for additions to the 'Terrain Hopper' for Charlie.
These include waterproofing (£1,290) so that it can go out in all weathers and down streams, a roll bar (£550) for safety and also a five point harness (£100) - all on top of the £15,250 for the chair itself.
Dan had previously explained how much the family love walking, but with Charlie getting older it was becoming more difficult for him to accompany them all - which broke Dan's heart.
"As a family we have always been into walking and the outdoors," Dan explained.
"Living where we do, we are blessed with being at the foothills of the Pennines and have beautiful walks in abundance from our front door.
"For the past eight years we have continued to do what we can with these walks and include Charlie as much as possible. This has included various different carriers, wheelchairs, even a huge buggy from Canada!
"However, we are struggling more and more to include Charlie in the walks.
"I run a community walk in the area once a month where we go right out over the moors with the most recent being last Sunday.
"I was talking to George about coming on the walk when Charlie piped up with "I would love to come Dad, but I can't do it can I?" It broke me.
"It's such a simple thing that we all take for granted and he is missing out, and as a dad that hurts. I want him to continue to be able to participate with his family, I want him to have new experiences and he currently can't."
Now, thanks to everyone's incredible efforts, that possibility will now become a reality for Charlie and all of his family.