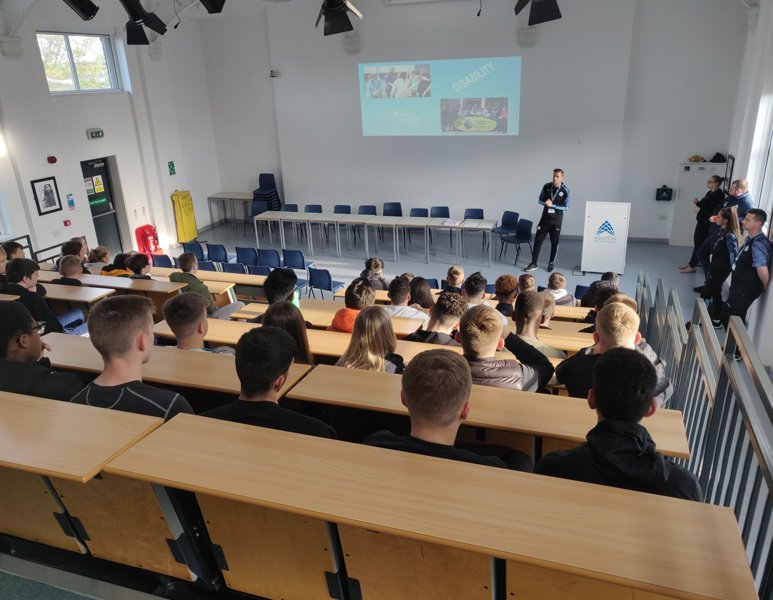 Premier League giants Manchester City have paid a visit to students at Ashton Sixth Form College.
The club spoke to Sport students at the Darnton Road college about the importance of work placement opportunities.
They discussed the range of placements and volunteering opportunities available to students.
Representatives from the club stressed the value of placements and spoke to students about what is on offer at Manchester City and City in the Community.
They were able to talk about placements from a specific sport industry angle.
The college said in a statement: "Students studying a full-time vocational course complete placements as part of their course at Ashton. More and more universities and employers are looking for students to have some form of work experience.
"Taking time beyond their studies to complete a placement shows dedication to their subject or chosen profession. Placements allow students to gain an understanding of the workplace, while also building their skills in communication and teamwork."
Image: Ashton Sixth Form College