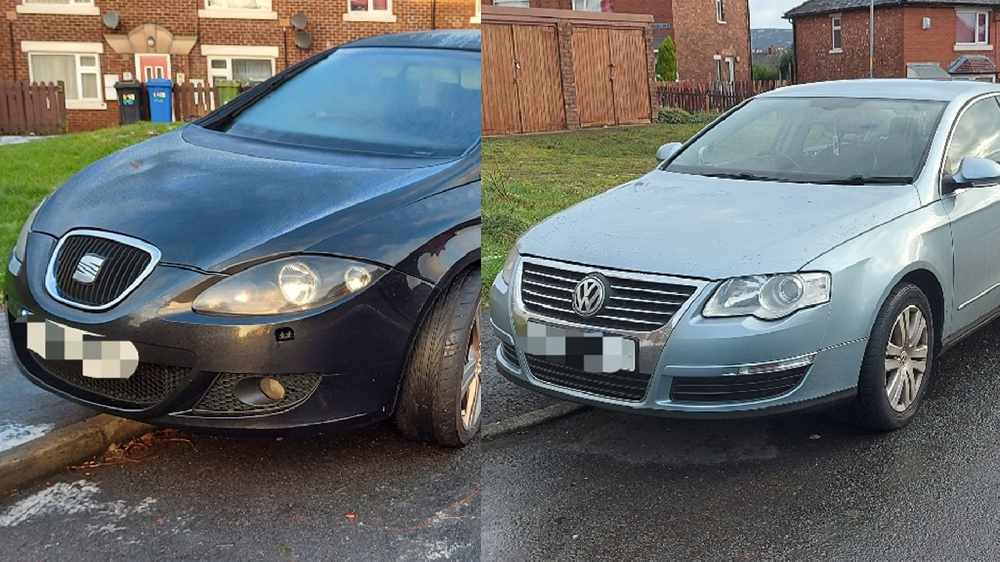 A man has been arrested in Ashton and two vehicles have been seized in connection with a robbery in the Trafford area of Greater Manchester. 
The 43-year-old was arrested in relation to the robbery last month, after officers from GMP's Tameside District Tasking Team attended a house on Hilton Crescent in Ashton on Monday morning (4 January).
A key for a Volkswagen was found in the house and a Volkswagen Passat was then discovered nearby on Board Street following a search of the area.
Police found it was displaying false plates and came across property, suspected to have been stolen from the aforementioned robbery, in the boot of the vehicle.
Before leaving Board Street, officers discovered a Seat Leon parked on the street. Like the Volkswagen Passat, the Vehicle Identification Number (VIN) didn't match that held on the Police National Computer (PNC).
Police say both vehicles were seized as suspected to be stolen to allow further enquiries to be carried out.
The arrested man remains in police custody awaiting to be interviewed.
Main image:
The seized Seat Leon (left) and Volkswagen Passat.