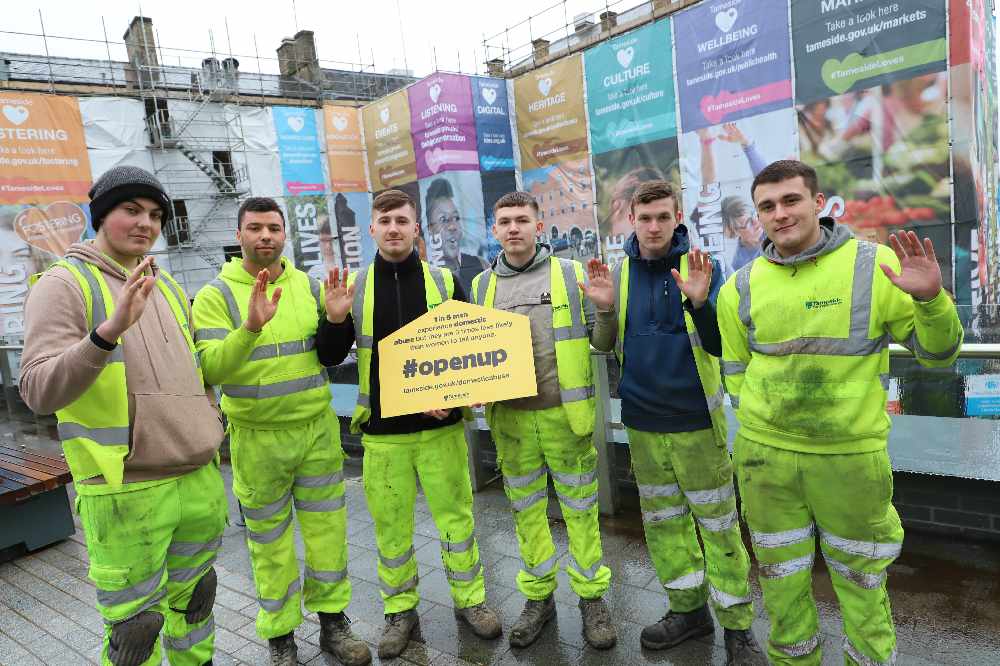 You might not expect men on a building site to talk about their feelings, but apprentice paviours are supporting a campaign to encourage men to seek help if they are experiencing domestic abuse.
The message is particularly pertinent in light of three domestic homicide reviews (DHR) which are currently taking place in the borough, where the victims were all men.
The Open Up campaign by Tameside Council is keen to remind people that domestic abuse isn't just violence – it can also involve controlling and coercive behaviour, such as controlling someone's money or preventing them from seeing family and friends.
It also reiterates that there is local support and help available for all victims of domestic abuse – both men and women – by visiting www.tameside.gov.uk/domesticabuse or calling 0800 328 0967. In an emergency, you should always call 999.
The Open Up campaign, which first ran in January 2018, has been relaunched by apprentice paviours today (Tuesday). It is also being supported by the borough's football clubs – including Droyslden FC, Curzon Ashton, Mossley AFC and Hyde United – who are putting up banners and posters at their grounds and adverts in their matchday programmes to help reach local men with the message.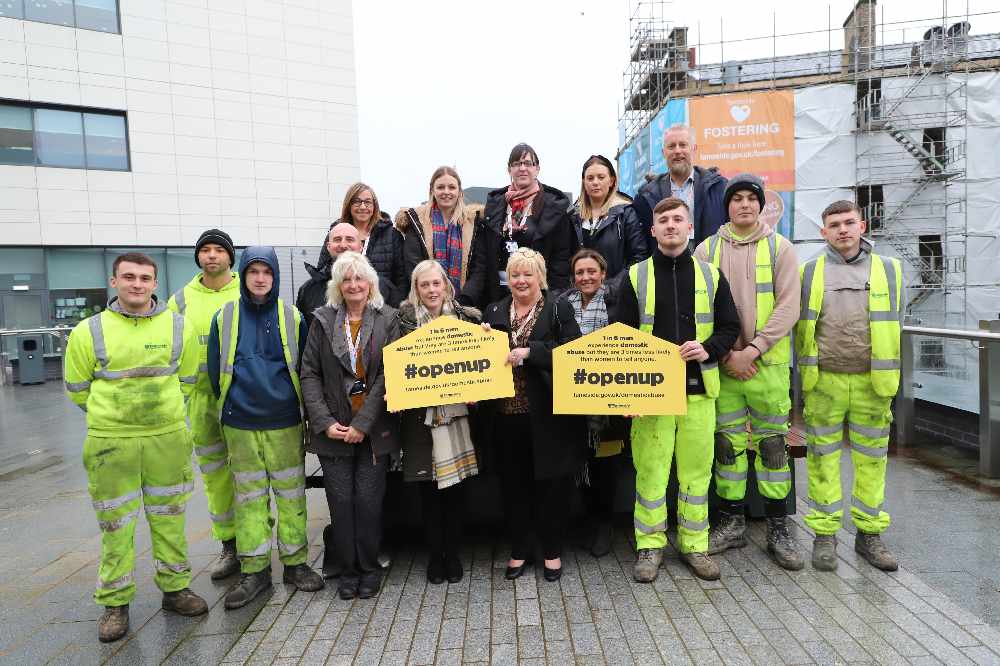 There will also be posters and banners in pubs, gyms, leisure centres and sports pitches, and digital advertising targeting Tameside men of all ages.
Cllr Allison Gwynne, Tameside Council's Executive Member responsible for community safety, said: "It is unprecedented in Tameside to have three concurrent domestic homicide reviews for male victims. We are working with partners to look into the circumstances to see what learning can be found but clearly it is timely to reiterate the message to men experiencing domestic abuse that they can get help.
"It is believed one in six men experience domestic abuse but they are three times less likely than women to tell anybody. Male victims may feel very isolated – and sometimes even embarrassed about what they experiencing - but we want to assure them they are not alone, it's not their fault and that help is available for all victims of domestic abuse - including men.
"Last time we ran this campaign, we saw a huge increase in men calling our support line. We want to highlight that getting help is the strong thing to do."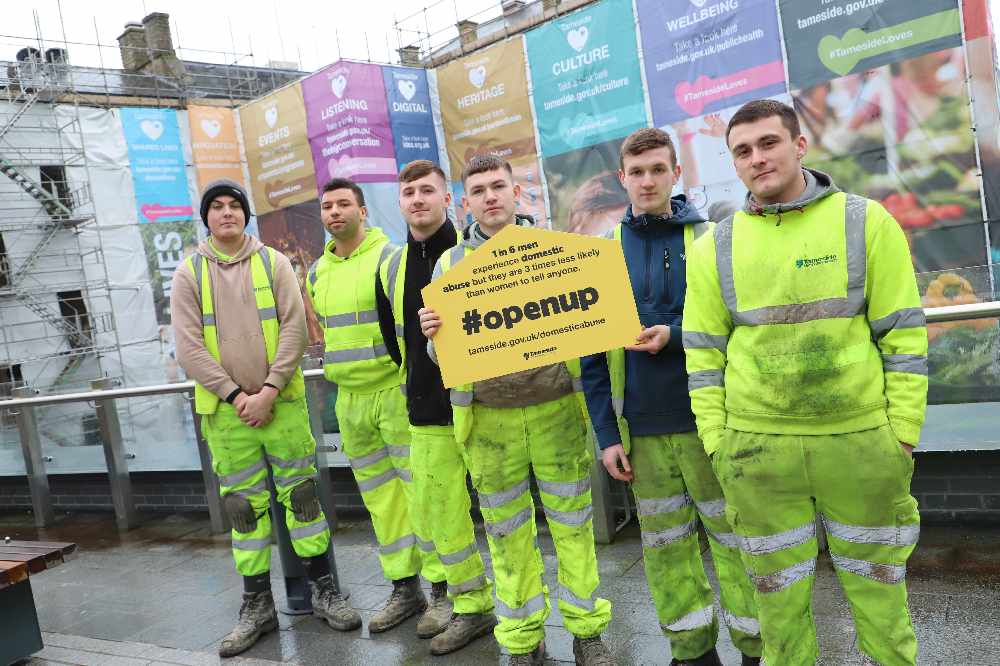 Images by Nigel Wood