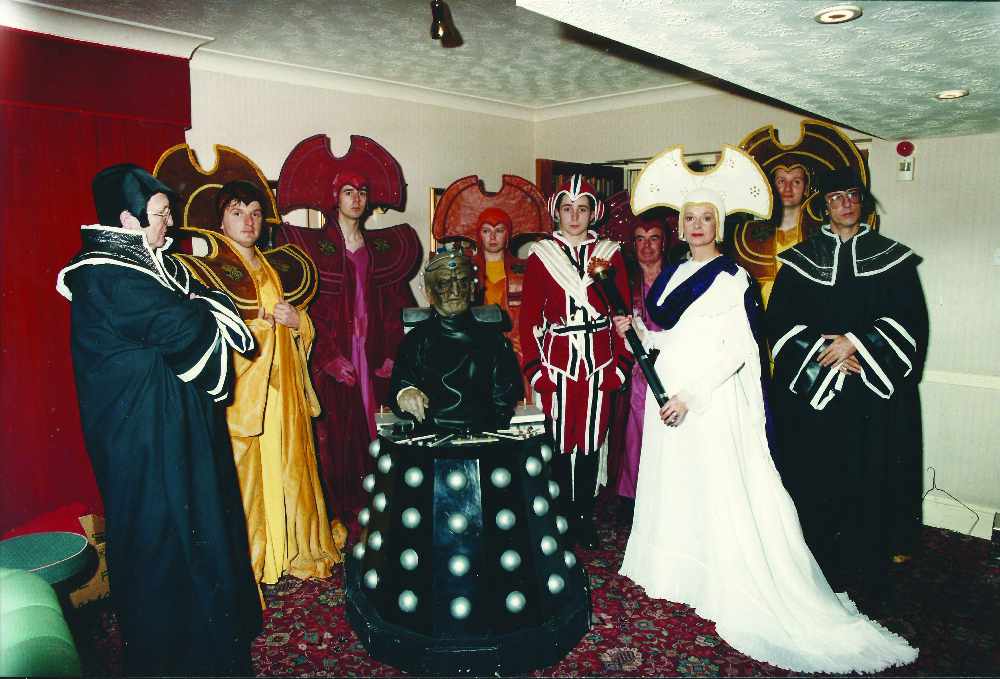 This year's BBC Children In Need Appeal is today (Friday 13 November). 
With lockdown, staying in has become the new going out, and the channel is inviting everyone to watch its television fundraising appeal from 7pm on BBC1.
One local group which has traditionally collected for the cause, raising many thousands of pounds over the years, are the Hyde Fundraisers.
But with community fundraising events seriously curtailed, the group has instead had to come up with an online idea of its own.
It is releasing an online series that tells the story behind its hit stage show 'Trial of Davros' - with an appeal to donate online after watching the episodes.
The 'Trial of Davros' is a homage to Doctor Who and sees the creator of the Daleks brought to justice by the Timelords.
In 2005 the play was performed on stage at the Tameside Hippodrome and raised £3,500 for the NSPCC and £4,000 for BBC Children in Need, supported by actors Peter Davidson, Colin Baker and Sylvester McCoy.
This year, Hyde Fundraisers hope to raise another £4,000.
Originally performed in November 1993, 27 years ago, the team is ready to release behind the scenes footage, interviews, and the story behind the show.
The online special also includes cast members Terry Molloy, Andy Wisher, Hylton Collins and John Leeson from the 2005 performance.
Dedicated to Michael Wisher, the original Davros actor, and Peter Miles, who played Nyder, donations are being accepted at www.justgiving.com/fundraising/hyde-fundraisers
You can watch the episodes on the group's You Tube channel at www.youtube.com/watch?v=d4X3qnpSghM&t=24s