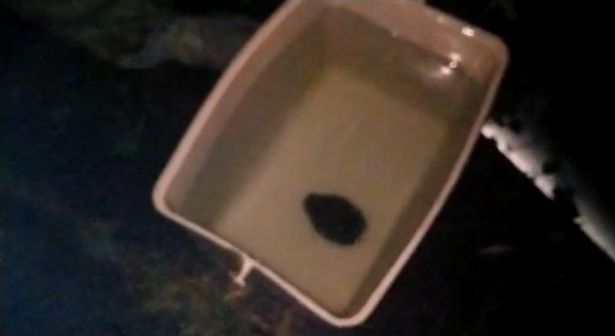 Bomb disposal experts were summoned to a street in Ashton last night (Sunday) after a magnet fisher pulled a suspected grenade from the canal.
The device was fished from the water near Portland Basin on Sunday afternoon by 24-year-old Kieran Hurst, who took it home with him in a plastic tub filled with water and later called police after realising the grenade could be active.
A cordon was in place on Higher Green while the item was assessed by bomb disposal experts, who arrived on the scene off Curzon Road just after 10.30pm.
Police, who were called at around 7.45pm, believe there is no wider risk to the public, describing the device - which they believe to be from the First World War or early Second World War - as 'very old and rusted'.
Image courtesy of Kiwiklobber Magnet Fisher YouTube