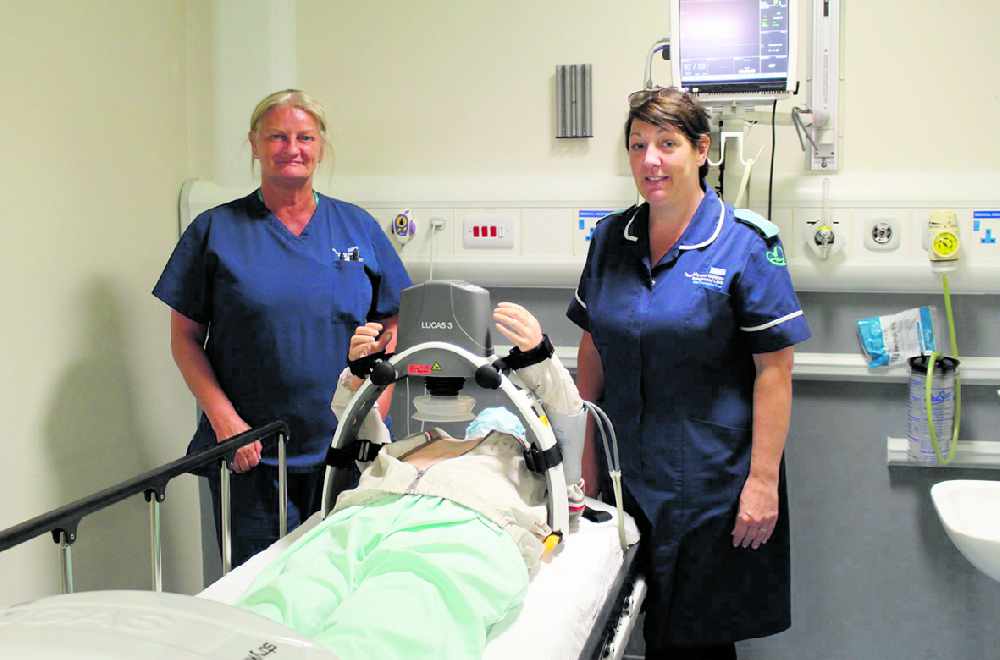 Tameside Hospital has taken delivery of a brand new piece of kit to help save lives. 
The kit called LUCAS is a portable mechanical resuscitation device which replaces the need for manual resuscitation, which cawn only be carried out in short bursts owing to the significant physical effort required.
The LUCAS machine has been purchased for the Trust by funds raised through the Organ Donation Committee.
The machine was identified by the accident and emergency department as being of particular benefit.
As well as taking a great deal of physical pressure off doctors and nurses, the smart piece of kit also delivers a consistent and measured compression to the patient's chest, as well as documenting and reporting the fine details about the procedure.
Karen Mulholland, a nurse in the emergency department and trainer for LUCAS said: "This piece of kit will be invaluable to us and we are really grateful to the Organ Donation Committee for prioritising the LUCAS machine.
"It's a very advanced piece of technology which not only delivers consistent resuscitation compressions, but also keeps a detailed log in the on-board computer on exactly how many compressions it has delivered, over a specific period of time as well as much more detail."
Trish Cavanagh, Chief Operating Officer, added: "We are really pleased to have taken delivery of our first LUCAS machine.
"The device itself, whilst delivering lifesaving compressions, also helps support the whole team delivering resuscitation on a patient."
The LUCAS machine now in operation and Tameside Hospital is mobile and can be used across the whole hospital, where required, and not just in the accident and emergency department.
Main image:
VITAL: The lifesaving kit has arrived at Tameside A&E.