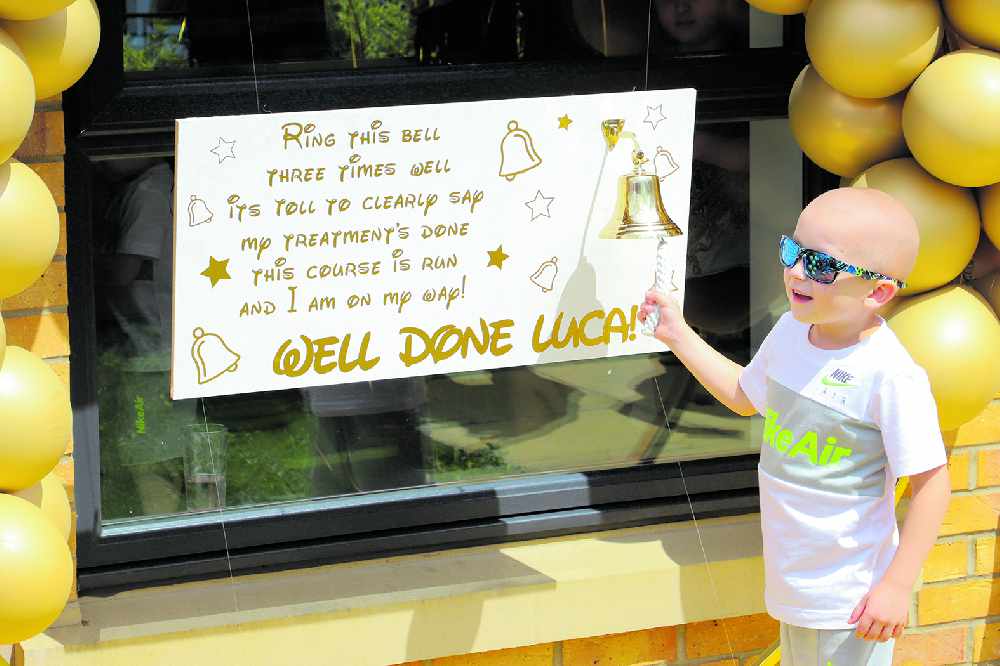 Five-year-old Luca Feno-McBride got to ring the bell last week - signalling the huge achievement that he had finally finished nine months of chemotherapy at the Royal Manchester Children's Hospital. 
The Reporter has been following Luca from Ashton who has been fundraising for The Make A Wish Foundation during lockdown with his hand-made rainbows – after the charity granted him the wish of a lifetime with a trip to Disneyworld.
His hard work raised a whopping £6,614 to help other children get their wishes.
But last week, his mum Carla received the heart-breaking news that due to uncertainty with the Covid pandemic, the trip has not only been postponed, but cancelled.
The charity says the postponement and cancellation of some of their flagship events means around £1m of their fundraising income is under threat – and for the first time in its history, it is having to suspend the ability for people to apply for a wish.
The news came at an incredibly bittersweet time, with the trip set to be something for the family to enjoy after what has been a long road - including an eight-hour surgery for Luca to remove a 3.2cm tumour on his brain, a course of radiotherapy in Germany and finally, chemotherapy.
"Luca should be looking forward to his wish trip, regardless of when," explained Carla.
"I'm very disappointed. However I was fully expecting it to be postponed, I asked this question and they had informed me they wouldn't be postponing it. They did offer a limited non-travel option wish, but I don't have the heart to tell him nor ask him to choose something else."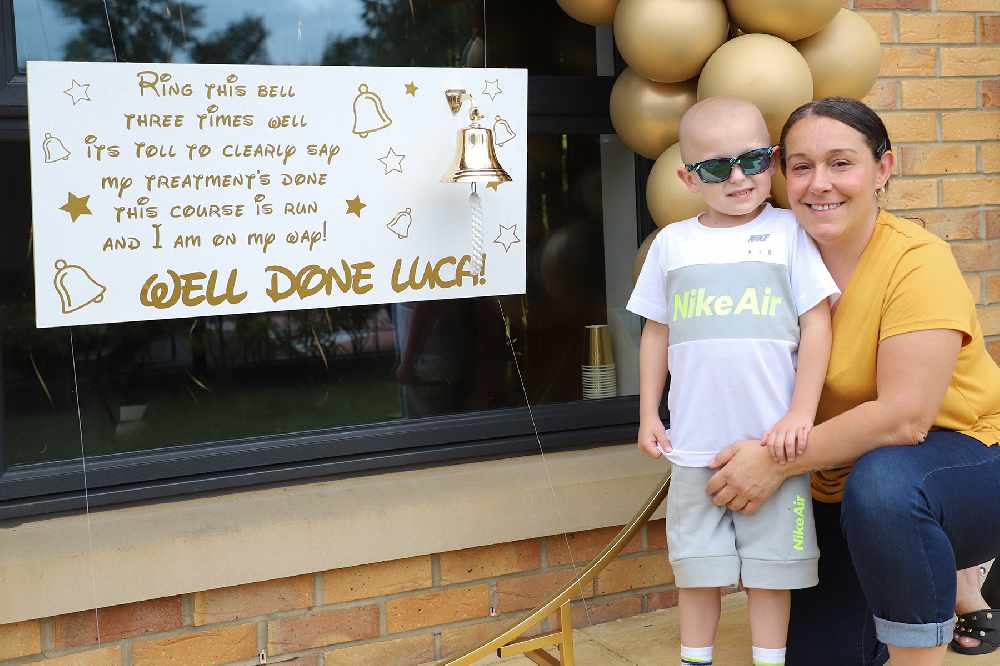 Luca and his mum Carla
As a result, Carla is determined to get Luca to Disneyworld regardless and so has set up another fundraising page to continue the family's efforts to make Luca's wish come true.
"To all the amazing supporters I can't thank you enough for all the help we've had and by no means expect anyone to donate again - this page is for any continued fundraising and donations," she said
The page has already reached an amazing £4,142 as we went to press from people determined to help Carla, Luca and his younger brother Rocco to get to Disneyworld.
"The support we have received already is overwhelming… Luca's nightmare is finally over. This is something no child should ever go through… but our new fundraiser and getting him to Disneyworld is now my new focus."
Last weekend the family threw a party to celebrate Luca's amazing achievement, allowing him to finally see family and friends at a social distance.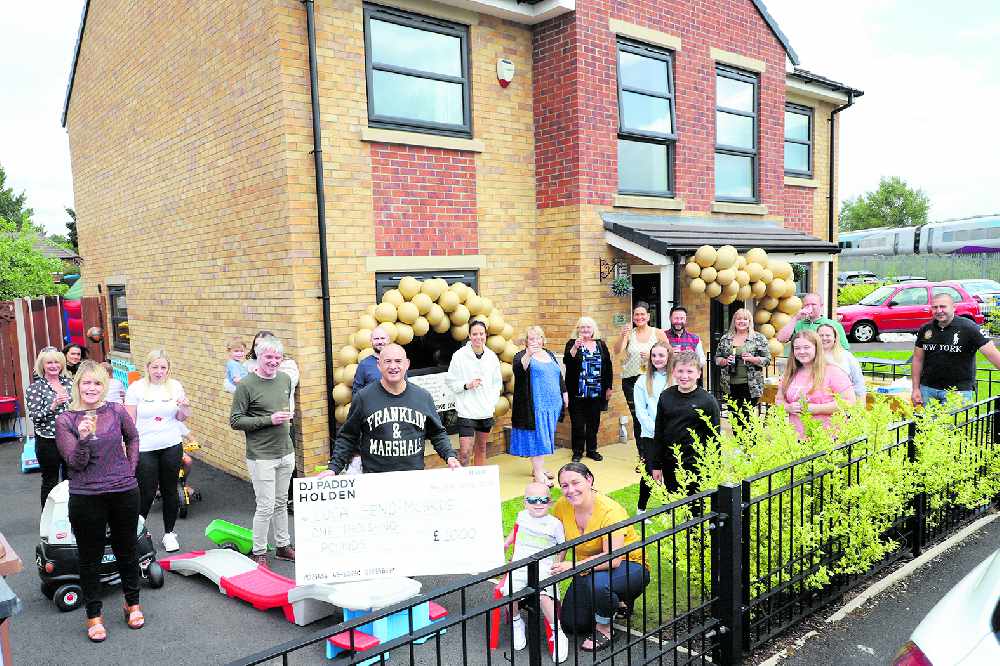 Family, friends and fundraisers receiving the £1,000 cheque
A number of donations were made among partygoers to help make Luca's dream come true, including a whopping £1,000 presented from DJ Pat Holden – who has been busy doing Facebook Live shows during lockdown to raise the cash.
"It was such an amazing gesture and came totally out of the blue… Luca really felt the love that day. It was the best," added Carla.
Luca's new fundraiser can be found at https://www.gofundme.com/f/luca039s-disneyworld-trip?utm_source=customer&utm_campaign=p_cp+share-sheet&utm_medium=copy_link-tip
• The charity has since contacted Carla again and is offering to refund money raised where appropriate if considered to be raised for a specific wish.
Main image:
Golden moment: Luca rings the bell at his Ashton home.