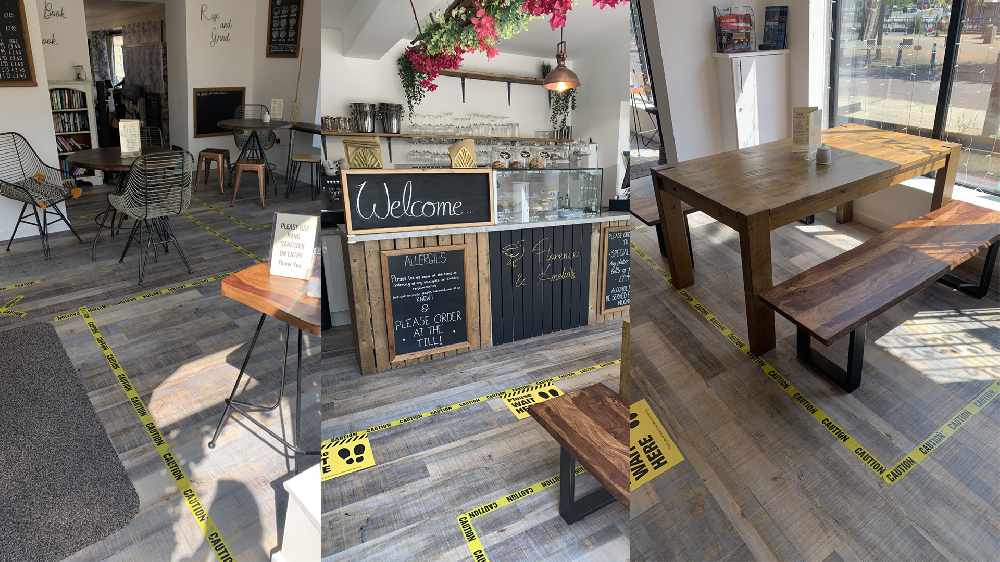 A beloved coffee and wine bar are left counting the cost after every single one of their weekend reservations cancelled in less than 24 hours.
The blow came after the announcement of tighter coronavirus measures across Greater Manchester and comes as another setback for already beleaguered hospitality trade.
Nicola Buckley - manager of Florence and Amelia's on Corporation Street in Stalybridge - told the Reporter that following the government's announcement all their booked diners had cancelled.
She said: "We're at 50% capacity anyway.
"Friday night we had three tables booked and Saturday night we were fully booked. Afternoon tea has cancelled and we'd already ordered the food for it.
"I'm considering closing this [Friday 31 July] afternoon and not opening up tomorrow. It's really frustrating."
She said it couldn't have come at a worse time. "This is a massive uphill battle now" said the manager.
"It's easier being closed. During lockdown we furloughed staff and the government grant paid our running costs for the month we were shut.
"We tried to pivot and offer takeaways with local delivery or pick up, just to stay liquid during the pandemic.
"It's been hard work but we'd finally managed to open with limited capacity and staff, but now with this new announcement I just don't know."
Nicola says they're doing everything they can to make the restaurant Covid-19 secure, including fully complying with the track and trace contact system and deep cleans of the premesis, but understands if people still don't feel comfortable venturing out to eat.
"We've got every precaution possible in place for their safety and our safety" she said.
"We've had this flare up. But as long as you keep to your social distancing guidelines and we keep to our enhanced cleaning measures there shouldn't be any reason you can't visit us.
"They must've just heard the news last night and it's put them off."
Stalybridge and Hyde MP Jonathan Reynolds tweeted that the new coronavirus restrictions will put some businesses in a dire position.
Speaking to the Reporter he said: "Now is such a difficult time for local businesses. Customers' confidence in the safety of going out varies hugely, and I understand and respect that. I know that responsible businesses like Florence & Amelia's have done everything within their power to keep customers safe and help them feel relaxed. Please, if you are going out to eat and shop, support local independent businesses. Every pound spent locally goes further to prevent further economic damage and save jobs."
If you'd like to visit Florence and Amelia's, you can book by calling 0161 637 1830.