A father-of-four from Hyde is contemplating how to rebuild his business again after being left devastated by what he believes to be an arson attack.
Gareth Hardy ran his gym-wear business 'Go Hard' from a unit on Wharf Street in Dukinfield.
But in the early hours of last Saturday morning (3 October), the 41-year-old was called by the owner of a local garden centre to tell him that his premises were up in flames.
Police are investigating the blaze, which didn't engulf the whole building thanks to the fire service's rapid response but has still destroyed most of his stock and is set to cost him thousands of pounds – particularly as he doesn't think he will be insured due to unfortunate circumstances.
Gareth told the Reporter: "I've had a lot of personal things going on and my mind has been sidetracked trying to run a business on my own during these difficult times as I can't afford to pay wages – so there's been one thing after another.
"The most horrible thing about it was that I had a message from my insurance company on Wednesday saying my insurance was due for renewal next month, I've used the same company for years. So I needed to ring them to update my address info and renew at the same time but have been so busy.
"So when I was in bed and received the phone call that the unit was on fire, I just couldn't believe it."

CCTV footage, supplied by Gareth, which shows the fire at his premises
Gareth has only been in his new premises for a few months and trade was going well, so it has hit him particularly hard.
He said: "Our old premises were in the back streets of Ashton where there isn't much footfall so it made sense to initially build up the online presence with a website which I did with my partner.
"We then moved to the bigger unit in Dukinfield earlier this year, which is more visible for people. The road is usually jam packed on Fridays at around 3pm so people can directly see us more even from that.
"We were getting lots of online sales but then Covid-19 came along and everything really stopped, so it's been tough to take. We had a new strategy when moving units a few months ago and everything had started to pick up.
"We had a couple of deliveries last week. A lady who runs a boxing charity called Maverick Stars Trust, which helps amateur boxing clubs, put me in touch with boxing clubs who wanted tracksuits and we did it at a discounted rate, doing the printing for nothing, to try to save them as much money as possible. But the order was in the stock room which is devastating for them as well."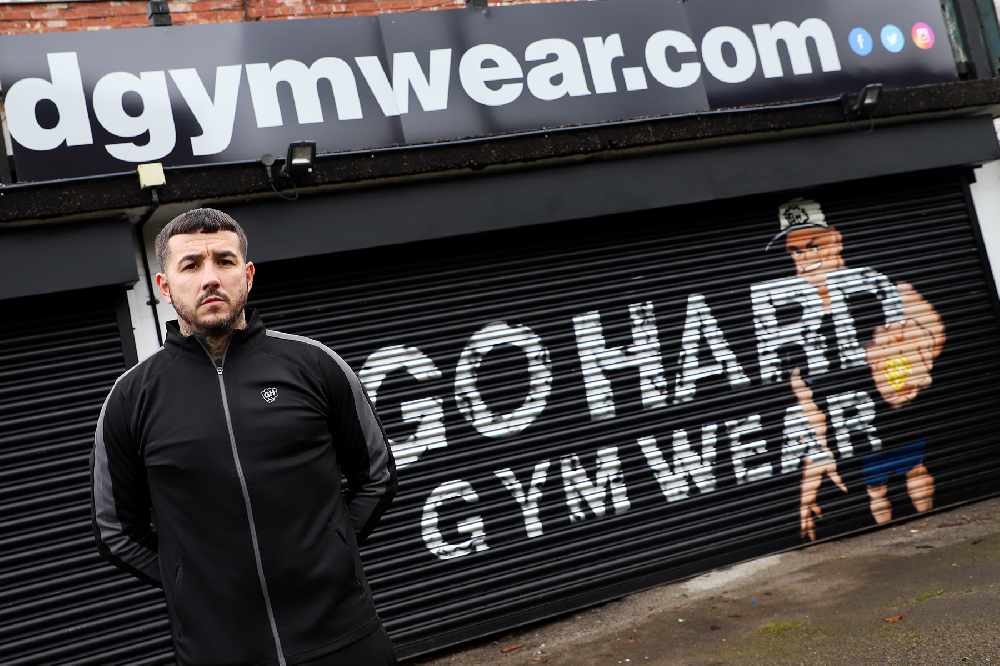 Gareth Hardy outside Go Hard Gymwear
'I can't understand why anyone would do anything like this'
Gareth says he can't fathom why anyone would want to sabotage his livelihood but he's been touched by the kind-hearted response from the wider community.
He said: "The police have been fantastic – very helpful and supportive. They joked at first about whether it was an insurance job but I don't have any insurance. They asked me if I had any issues with anyone but I don't. I don't socialise as much these days and there's no reason why anyone would do a thing like this.
"I have four children who are 20, 13, seven and four years old so it's not easy but I have a good family and we stick together. I work all week and we at least spend every Sunday together as a family when we go out and do something.
"I lost a child in 1998 and since then it has taught me to really value my family and children.
"I've been sat here contemplating everything over the last few days but the support I've had from people has been unbelievable. I've had phone calls from people I've not spoken to for ages but one was from a good friend of mine who is a well-known local lad and he said he's never heard anyone say a bad thing about me.
"I can only put it down to mindless violence. You might think it's a rival or a competitor but there is no-one else who does what I do in the area. I can't understand why anyone would do anything like this."

Video footage, supplied by Gareth, showing the damage left behind by the fire at the premises
Gareth is also appreciative of local woman Annmarie Mackay, who has set up a Go Fund Me page which has already raised hundreds of pounds to help him get back on his feet.
He said: "A woman who I'm friends with on Facebook messaged me out of the blue. She was touched by what happened and set up the page which was really nice. I mainly use social media for my business so I'm friends with a lot of people I don't know very well.
"I'm grateful to her. She had suggested putting it on my Facebook page but I feel that I can't ask people for money, particularly during these tough times for everyone. The world is a completely different place now.
"I'd feel more comfortable if people supported the brand and got behind the business more than anything. It's so tough taking the risk and setting up your own business these days."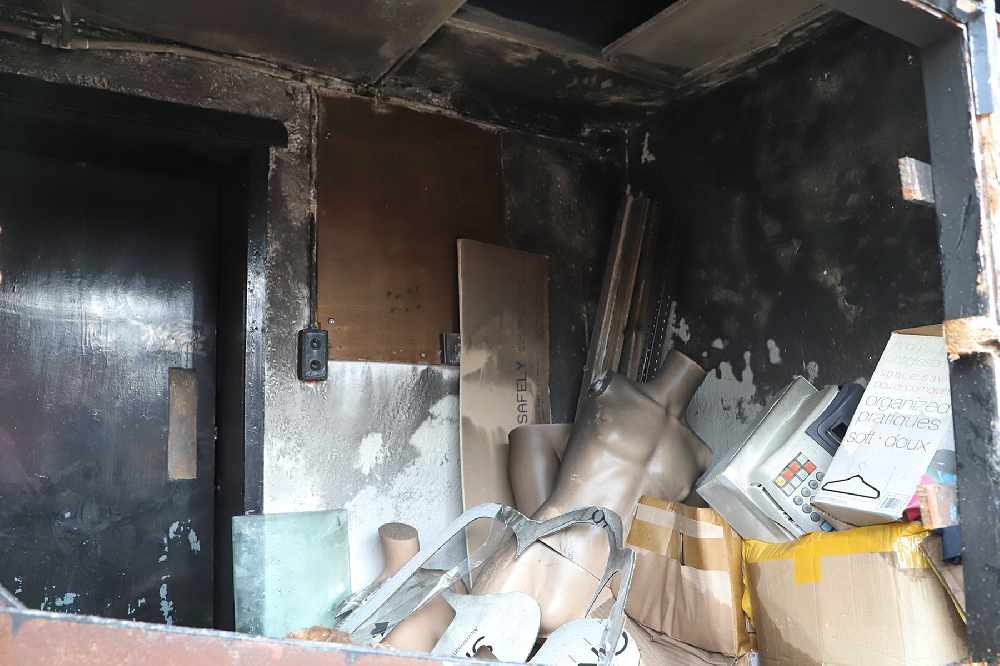 Some of the damage at the premises
'It's not the first time I've needed to rebuild'
Police are appealing for witnesses to the incident to contact them quoting incident 317 of 03/10/20.
Unfortunately for Gareth, it's not the first time he's had to pick himself up from his business being turned upside down.
He explained: "A woman who lives opposite me said she saw two lads on a moped wearing balaclavas on the night, they lit the petrol bomb, threw it and rode off. I just can't believe it and can't get my head around it.
"I don't know how much it will cost me exactly but it will definitely be thousands of pounds. There are three different rooms in the unit – one is the back storeroom, where the fire was contained to but it was where the majority of the stock was. There's a lot of water damage in my office too. I've pulled the majority of the contents out and have had to do a few tip runs.
"It was really heartbreaking. The support I've received is great – people have offered me skips, vans and to help clean the unit out but, as much as I appreciate their offers, I've almost wanted to do it on my own.
"It's not the first time I've needed to rebuild. I used to have a supplement store and someone put a concrete post through the window and took almost everything. You take it personally really.
"Thankfully I was insured on that occasion but I went away and came back to build the Go Hard gym wear business over the last three years."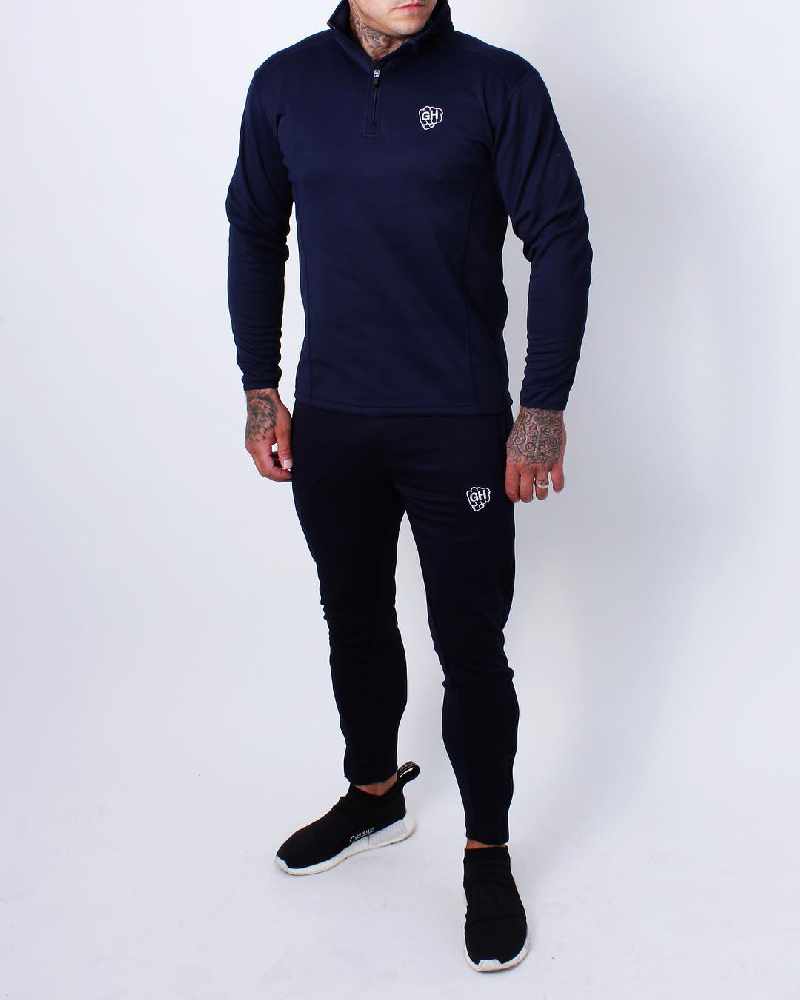 Some of the gym wear that Gareth's business sells. Image: Gareth Hardy / Go Hard.
'I've got to carry on for my children'
Gareth may be counting the cost right now but he's determined to recover from this latest setback for his children.
"I'm not planning on giving up but it really sets you back," he added. "My young daughter came into the room one morning and asked me if I'm going to work and I just had to tell her that there's something happened and I have to go in to tidy up and clean.
"I've still got some pending online orders to sort and I'm waiting to hear back from one of my manufacturers about stock.
"Everything I'm doing I'm building for my children – most parents are like that. My eldest daughter has two jobs and she understands a bit more about what's it like.
"All my money goes into my business and then our living as a family. I've lost a massive chunk of that when we were just coming back from the lockdown too. It's a frightening time. I can understand what people who have sadly lost their jobs are going through and the uncertainty at the moment.
"You've got no choice but to carry on. I've got to do it for my children, get up again and focus on what I'm doing. My son watches me closely and I'm a role model for him and all of my children. I've got to make sure he sees that I'm cracking on with things again. I just hope there's some light at the end of the dark tunnel at the moment."
For more information about Gareth's business, visit his website gohardgymwear.com or search for Go Hard Gymwear on Facebook and Instagram.