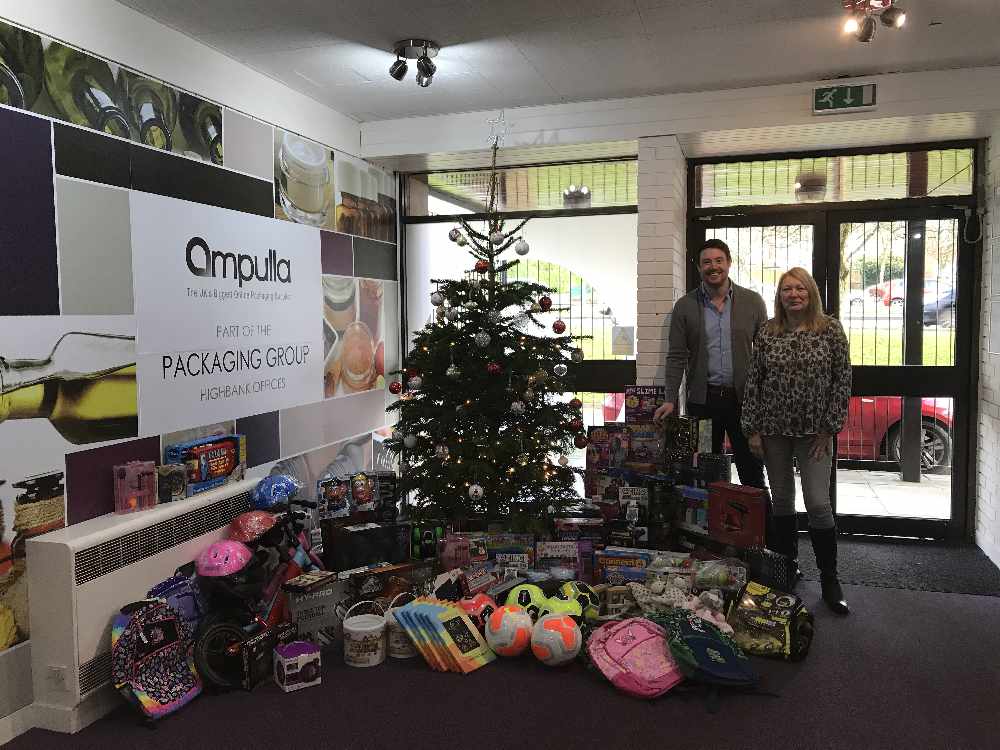 A Hyde packaging company have done their bit to ensure no child goes without this Christmas by donating £1,500 worth of toys to the Tameside 4 Good Christmas Toy Appeal.
Staff and bosses at Ampulla and Amphorea packaging have pulled together to collect a huge amount of presents for children who would have otherwise gone without this Christmas.
The haul includes bikes, toys, footballs and more to put a smile on children's faces this festive period.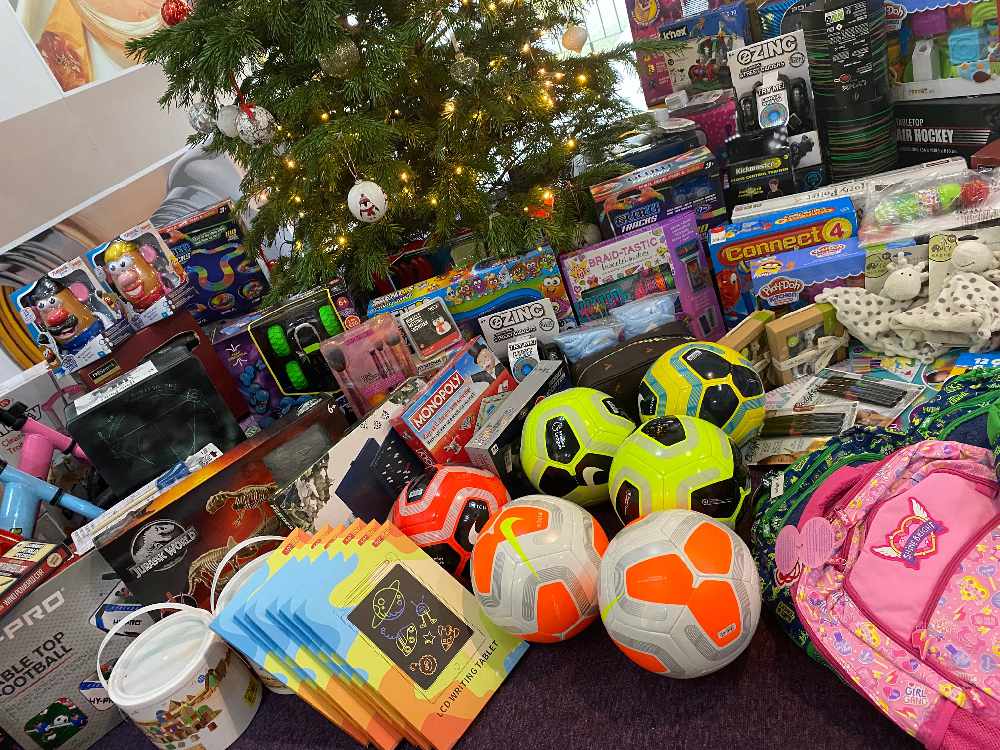 Managing Director at Ampulla, Roy Miller, concedes that the idea was thought up at the Tameside Business Awards after a few too many gins. He said: "There is an ethos across the whole company and its staff to support local good causes and in the last 12 months this has resulted in 6 organisations benefitting from our charity work.
"This winter we have supported homeless charities, food banks and youth work-shops. This particular charity came to our attention during the recent 'Pride of Tameside Awards' ceremony and fuelled with a few Gin and tonics we made the £1000 commitment.
"This figure has been surpassed by other companies in the group joining in and personal donations from the staff. It is a fantastic cause and wish them the best going forward."
The toys will now be collected by charity Action Together and taken to a distribution centre before being sent out just in time for Christmas.
If you would like to donate there's still time left. You can drop off presents at any of the drop off points, a full list of which is available on the Action Together Website, by this Friday (6 December).
Presents must be new and unwrapped and will be given to those aged between baby and 18-years-old.