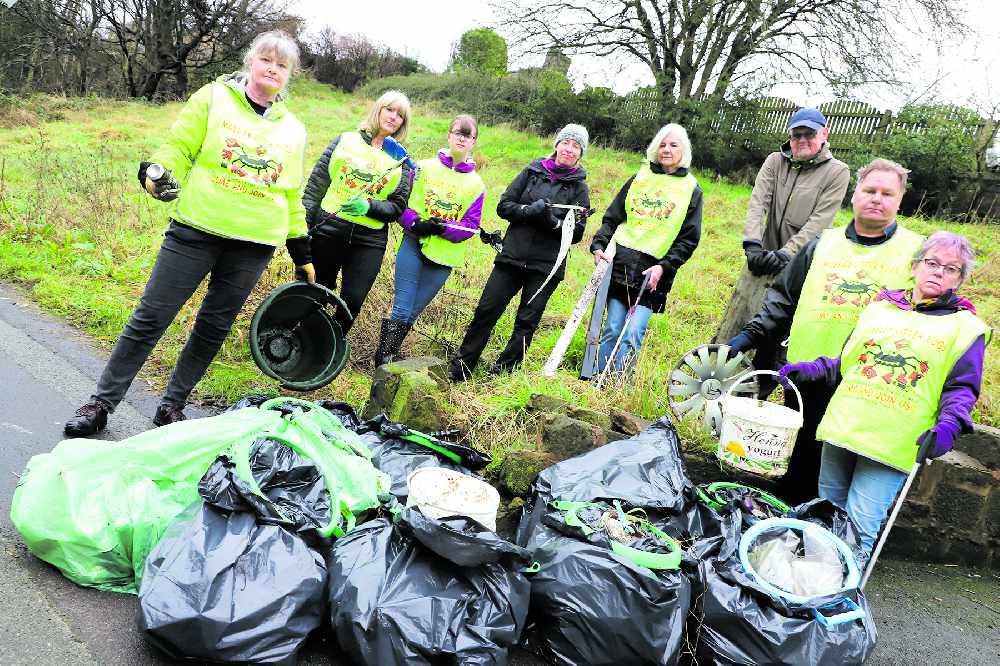 Mossley Litter Bugs were out and about at the weekend, cleaning up grot spots around the town.
The community group met at Mossley Train Station last Saturday and collected rubbish from around Mossley, including more than 60 beer cans.
Rachel Summerscales, who helps to run the group, said: "Mossley Litter Bugs is a collective of like-minded Mossleyites who hate litter. We met through Facebook and decided that, unlike the often spotted 'armchair warriors' we wanted to get out there and do something proactive.
"We are angered by the effect of litter not only on the environment, but also on wildlife, of which Mossley has lots.
"Our ethos is to not complain that the council don't do enough litter picks, not to be political about why this is and simply to tackle the problem together. We hope that by making the town cleaner we will eventually see less litter being dropped."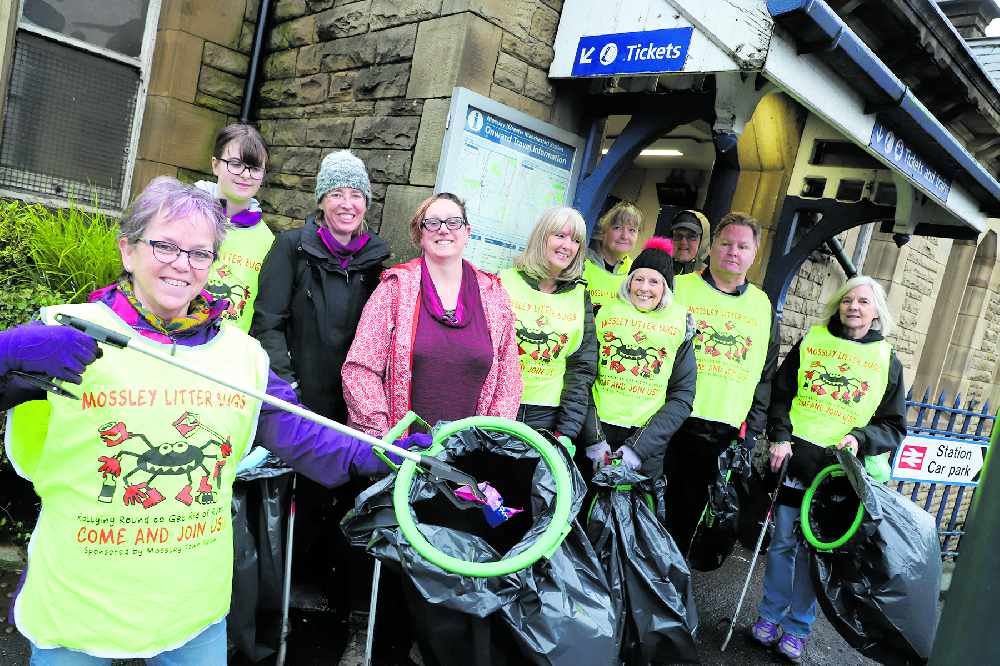 Mossley Litter Bugs meet monthly for community picks using equipment donated by Tameside Council, Mossley Town Council and Mossley Town Team.
The group tackles grot spots in the town, picking everything from the tiniest cigarette end and sweet wrappers to tyres and baths. Mossley Community Centre has donated a store cupboard for all the equipment so that pick organisers can access it whenever needed.
At the end of the pick, the Litter Bugs notify the council as to where they have left the rubbish and Mossley councillors ensure the bags are collected as soon as possible.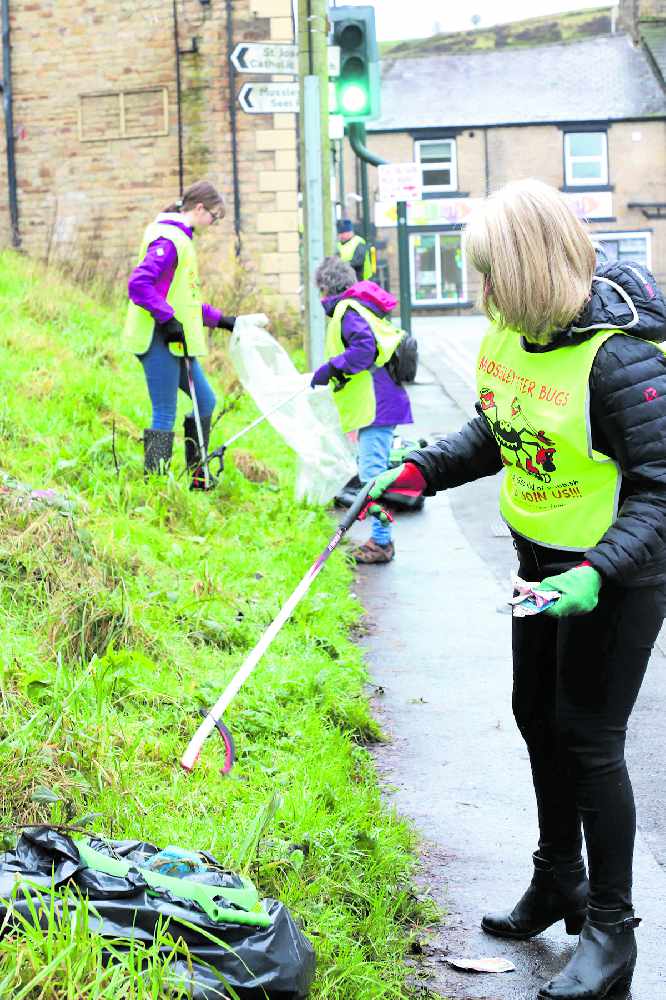 Rachel added: "Our numbers are low and we need more volunteers - especially people who would be happy to take the lead on organising a pick in an area that bugs them.
"Winter is the best time for picking paths and bridleways when the undergrowth dies back to reveal a catalogue of crisp bags and cans. In summer we focus on the pavements, often finding ourselves at a pub for a cool down!
"Our monthly picks are advertised on our Facebook group 'Mossley Litter Bugs'. They happen at weekends and sometimes in the evenings...we'd love to have more picks and also to tackle some bigger issues such as a Big River Clean Up.
"The River Tame was found to be the most plastic polluted river in the UK in recent tests and much of this comes from litter which breaks down into micro plastics, eventually ending up in the sea and ultimately in the food chain.
"The group would love to take it one step further and are supportive of a Plastic Free Mossley, taking polystyrene and plastic out of local takeaways. Another thing we would like to do is to go into local schools and talk to the children about how dropping litter affects our town."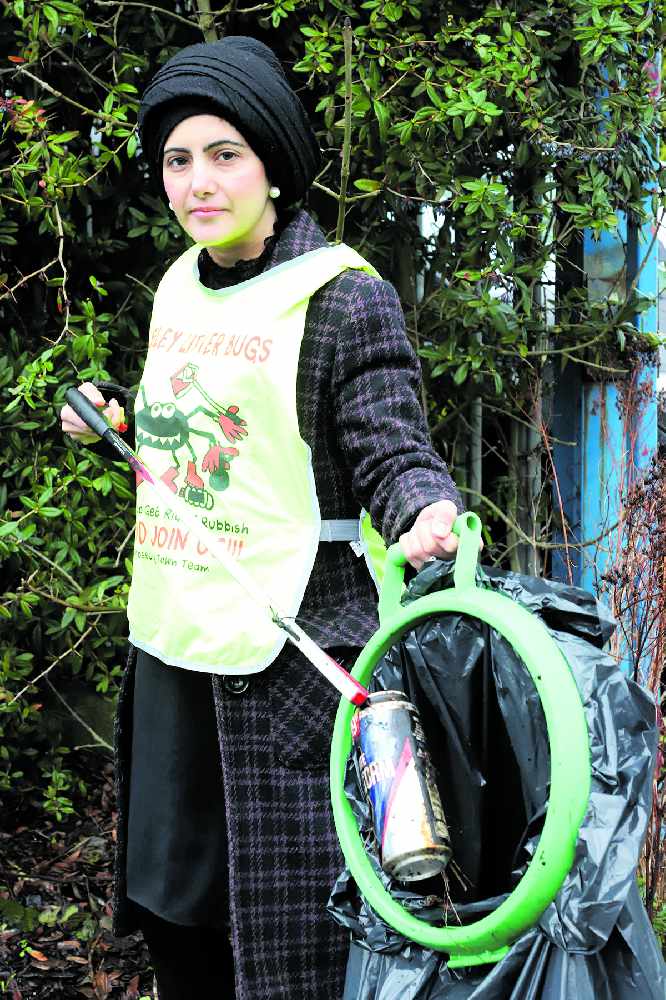 If you'd like to get involved please contact the group through Facebook or email Rachel at marvellousmossley@gmail.com
There will be a clean-up on Saturday, February 15, at 10am on the River Tame. Meet at Roaches Lock, Manchester Road, Mossley.
Images by Nigel Wood