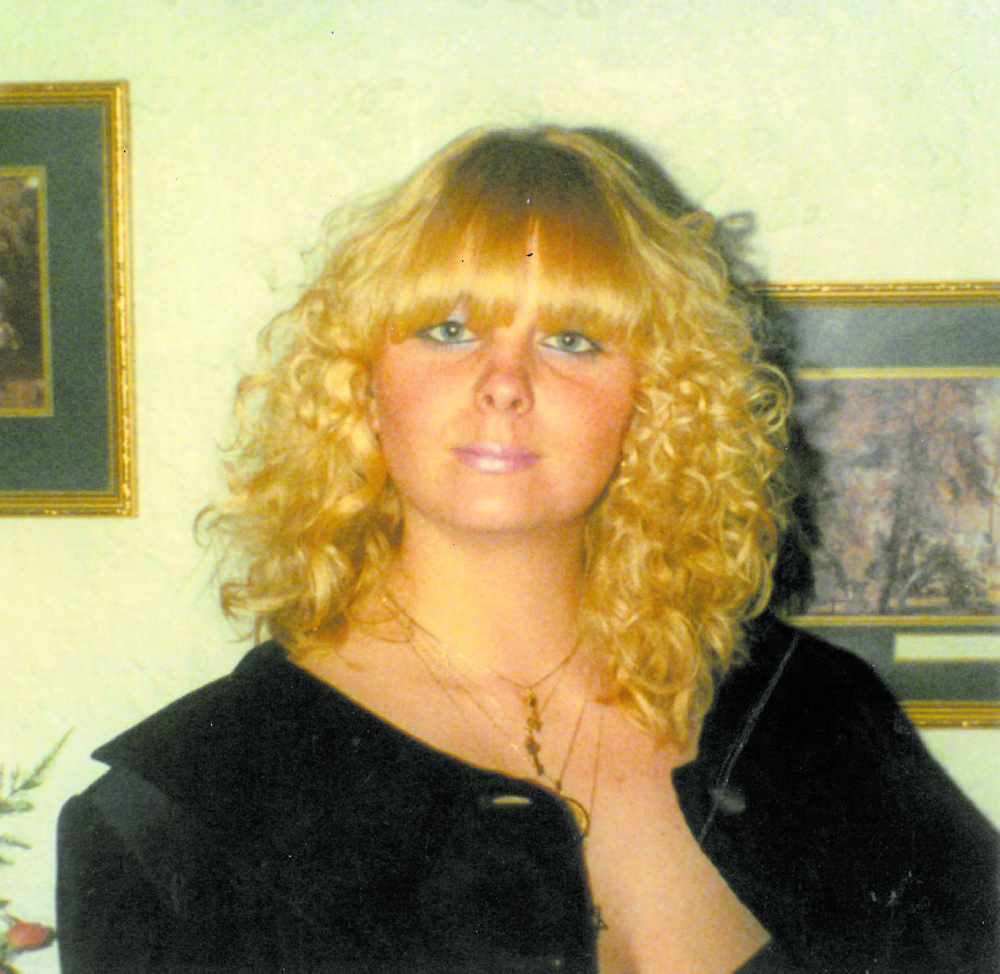 It only seems like yesterday that Ashton's very own Mandy Turner became the face of Tameside Hospital's first scanner appeal from 1989 to 1990.
Her target of £1 million was smashed in just 31 weeks!
Local folk rallied around the youngster, whose sheer determination inspired schools, businesses, pubs and clubs to dig deep and donate to the cause, as detailed in a scrapbook full of fundraising efforts the combined press covered.
Twenty-eight years on, the Trust is once again launching an ambitious appeal to raise another £1 million to buy a much-needed second CT scanner, an appeal that brings back powerful memories of Mandy (pictured), who gave her all to help despite a rare muscular cancer diagnosis.
Keeping those memories close is Sharon Turner, who recalls her sister as a "loving, happy girl" who adored children, but sadly passed away aged just 21.
"She was the best person to do the appeal. And I knew she'd do it. I can't remember quite how it came about… but it was non-stop for her," Sharon explained.
"She would get so tired. So to prepare for meetings she would get herself into bed and rest, to store up enough energy so she could go to all these presentations and meetings – I remember her staying in bed in preparation before going to London for the Best of British Youth award given by Gary Lineker."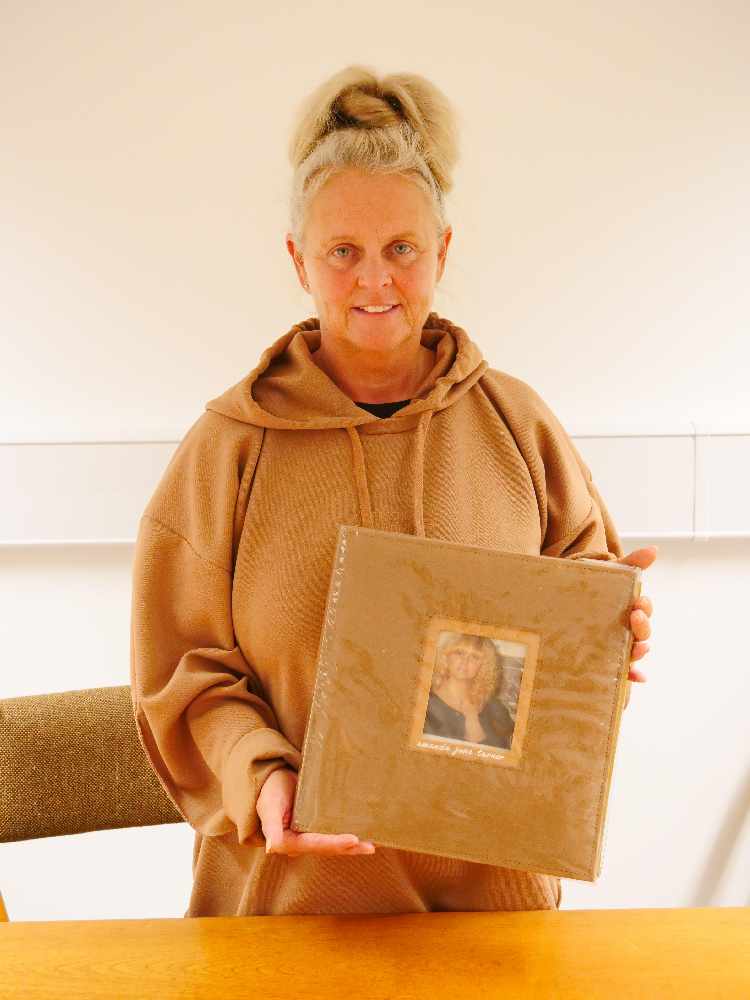 Mandy spoke of her tiredness to the Reporter in May 1990, who noted that she now had an inoperable new growth on the back of her left knee and had not felt well enough to attend some ceremonies in connection with the appeal.
She said: "My leg is painful and I am sleeping nearly all the time. After I had 18 hours sleep on Sunday, I decided to go out but felt so tired my eyes were closing and I had to come back home."
Despite being in considerable pain, Mandy frequently battled symptoms to get out into the community and say thank you to generous Tamesiders for their help.
In a scrapbook lovingly made by Sharon's daughter and gifted to her for Christmas, all the clippings kept of Mandy's hard work speak for themselves.
The pages detail hundreds of fundraising efforts from the community and further afield, such as actor Bill Pilkington braving a lock-in at a haunted cottage overnight, sponsored swims, raffles, discos and even a sponsored plaster cast signed by guests at a wedding.
One article showed the plight of 11-year-old Amanda Roper, who was busy fundraising with friends at a street stall in Ashton when her bike was stolen – but was still pleased the group made £115.94 for their efforts.
"There were all sorts, sponsored silences, sponsored walks, sponsored events at pubs – there was even a sponsored bed race where people pushed beds on wheels down a hill," laughed Sharon.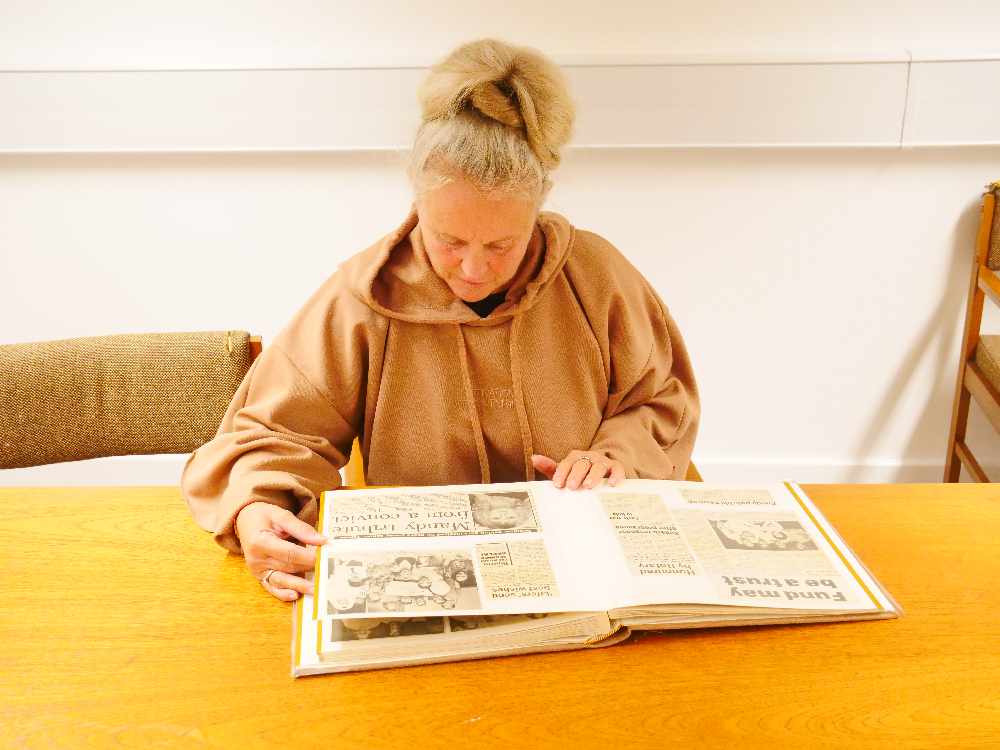 Mandy even opened the brand new £130,000 medical centre in the West End of Ashton, the practise of Dr Prem Agarwal and Dr Harjinder Bachu, who had been treating her since the beginning of her illness the previous year.
"What Mandy has done in six months of illness could not have been matched by someone with 60 years of health," said Dr Agarwal.
Even when she was very ill, Mandy was still diligently writing letters from her hospital bed encouraging people to "carry on with the good work", with her campaigning rightfully earning her the prestigious "Best of British Youth" award.
Twelve weeks before 'her' scanner was to be installed, Mandy attended a press conference where she held the brass plaque that is still on the wall at Tameside Hospital, proudly displaying 'The Amanda Jane Turner Scanner Suite.'
"I am feeling poorly, but it would not have mattered how ill I was today," she told reporters – adding that the six months she had been given to live had now gone.
"In 12 weeks there will be a double celebration. I will be 22, and I'll still be alive… we will have the scanner and we will go on from there."
Mandy sadly passed away on August 22, 1990. It was revealed she went above and beyond her goal, with the final total coming in at an astounding £2.5 million.
The Duchess of Kent opened the scanner that Mandy worked so hard to bring to Tameside Hospital in October, with the suite used for the first time by a 10-year-old girl.
It was her wish that the first person to benefit from the scanner was to be a child.
Mandy's love of children also proved part of her legacy with the extra cash going towards incubators at the hospital and morphine pumps.
As Tameside Hospital is launching another appeal for a second scanner, Sharon has found herself thinking of Mandy all the more, and hopes Tameside will come together as they once did for her sister.
It is an especially emotional time following the passing of their dad Les, who was incredibly proud of Mandy's achievements.
"My dad passed away earlier this year and I like to imagine that they're together – she's probably doing the same up there as what she did here," Sharon said.
"I just hope that everyone gets behind the appeal. The people of Tameside were so, so generous and whether it was because she was just a young girl – if they think about her from the first time round they can do it again."
If you would like to get involved, you can contact Angie Wild, the scanner campaign appeal manager, by emailing angie.wild@tgh.nhs.uk or you can donate to the appeal directly by visiting https://www.justgiving.com/campaign/tangscanner.