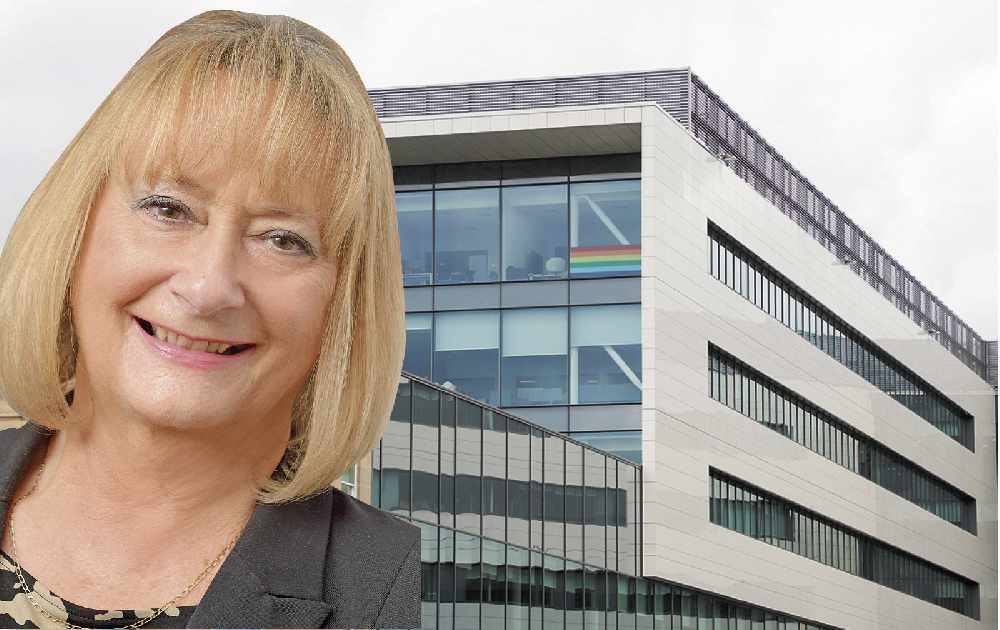 Executive Leader, Cllr Brenda Warrington, explains Tameside Council's vision for Hyde in her latest Reporter column.
In Tameside we're always looking for new funding and investment for our towns.
At the beginning of September, we beat 24 other local authorities to win £100,000 from the British Property Federation's Futures Challenge, part of the national One Public Estate programme, to create a master plan for Hyde town centre.
We've now got the ball rolling as a group of bright young minds, including representatives from Tameside, travelled to London to create proposals to answer the challenge. These were assessed by a judging panel comprised of our own Chief Executive and experts in property and investment. I also had the privilege of attending as a "Place Expert" to provide local knowledge about Hyde and its residents.
Our vision for Hyde is clear. We want a sustainable, accessible and service-rich centre that stands up to anything else you'd find in a similar-sized town in the UK. Not just a high street, but a heart of the community. The quality of the proposals we saw to turn this vision into a reality have been nothing short of astonishing. I know for a fact that the judges had a hard time picking between the shortlisted entries. It might sound like a cliché, but as far as I'm concerned they're all winners.
That being said, I believe that the winning bid, presented by the "Reynold Street" team, provides the strongest foundations to transform Hyde into a town fit for the 21st century. I was particularly impressed by their ideas for combining services to save money and improve services, and their innovative use of technology such as online apps to help people find what they need in the town centre.
The next step will be to talk to residents and community groups, including the Neighbourhood Forum, Hyde Town team and the Bangladeshi Welfare Association to find out what they think of the plan and what parts of it matters the most to them.
When it comes down to it, Hyde does not belong to any of us, it belongs to its residents. Getting their views before we proceed is not only the best thing to do; it's the right thing to do as well.
My thanks go out to everybody whose experience, creativity and hard work has driven this process so far. I believe in the incredible potential of Hyde, so let's take the next step in securing a bright future for the town.