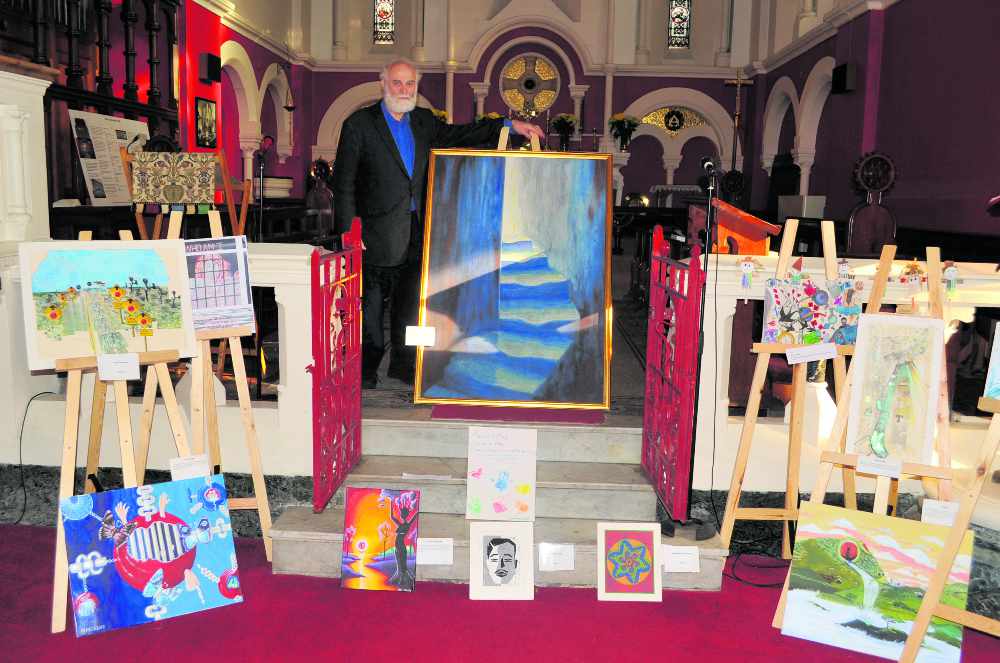 An exhibition of prisoner artwork has been on public display at St Mary's Church in Newton. 
Entitled 'Journey into Light' the exhibition at the Talbot Road church remains on show until tomorrow (Friday) and aims to demonstrate to people that behind every prisoner's conviction and sentence is a personal story of love, hope and loss.
The exhibition is made up of more than 40 individual pieces of art produced by prisoners from HMP Styal and HMP Thorn Cross, Cheshire.
The Rev Sheila O'Flaherty, Priest-in-Charge at St Mary's Church said: "Prisoners are often viewed as 'the other' yet they live in our midst, will return to be a part of our communities and contribute to our societies.
"The Bible has much to say about the plight of prisoners and the Christian faith recognises that every person is made in the image of God and is valued despite our individual mistakes and regrets. The exhibition allows us the opportunity to understand the lived experiences of prisoners, and to see them in a new light."
Debbie Dalby, Director of Social Responsibility at the Diocese of Chester, added: "We want people to view the exhibition and leave with a greater sense of empathy and awareness of prisoner experience. There is life beyond prison and we want to celebrate renewal and restoration."
The launch of the exhibition at Chester Cathedral in October 2018 has attracted thousands of visitors, and thousands more have seen it as it has travelled through 30 parishes in the Diocese of Chester over the past year.
This is the exhibition's only visit to Tameside, and one of the last opportunities to see it before the tour comes to an end this December.
Main image:
ON SHOW: Church Warden Ian Marshall with some of the paintings.