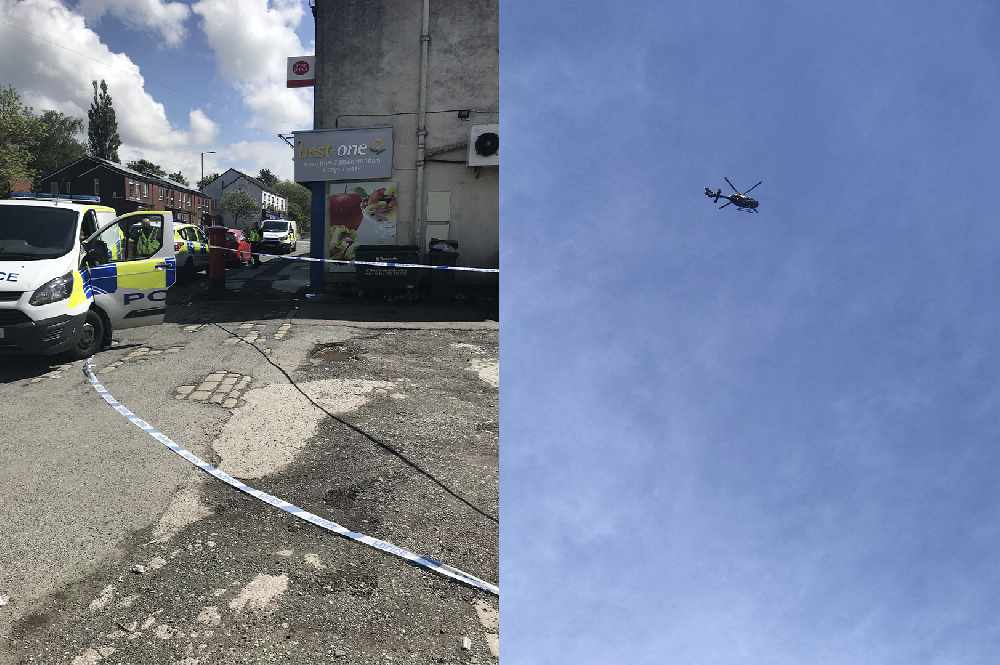 Police are on the scene in Newton this morning after a suspected robbery at a local shop.
Reports locally suggest that a man armed with a weapon robbed the post office on Talbot Road some time this morning.
Police are on the scene, with dogs and the police helicopter deployed.
Crime scene investigation officers have entered the premises to conduct an investigation.
We've contacted Greater Manchester Police for more information and are awaiting a response.