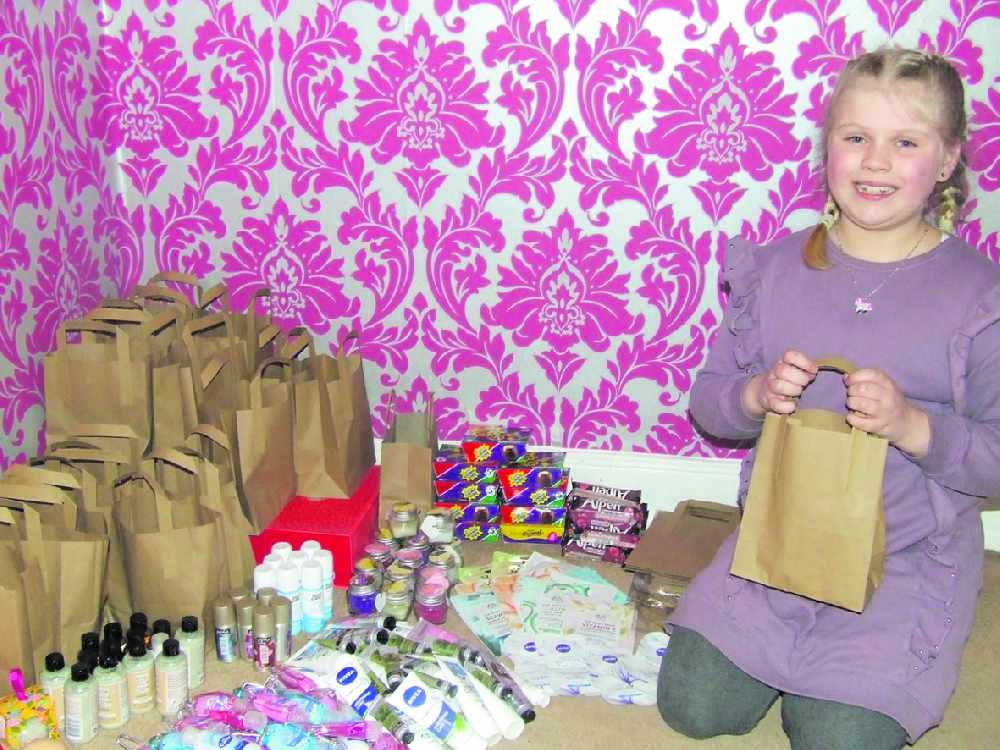 Evie Ainsworth and her mum are having to double up on the Easter treats they have been making for the busy medics at Tameside Hospital Children's Ward.
Mum Clare said: "She has been collecting goods to make care packs for the doctors and nurses for the last couple of weeks.
"We originally hoped to make 20 and deliver them on March 28, but we have been in touch with a nurse from the children's ward who told us there were 50-plus staff on the ward.
"But thanks to the generous donations we have received we will keep on collecting and we hope to make up the 50."
Evie, eight, who goes to the Duke of Norfolk Primary School in Glossop, wanted to show her appreciation to the ward's team by giving them all a present.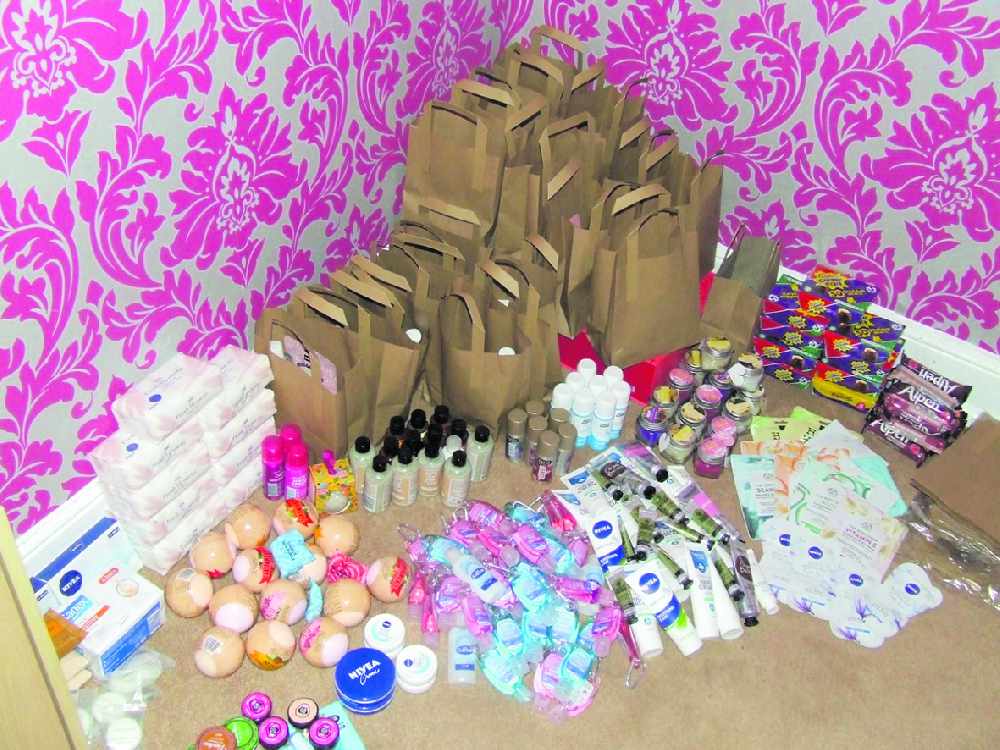 CARE PACKS: Evie's gifts for the staff on the children's ward
She thought of the care packs, told her family and friends who thought it was a great idea and the donations, which included cash, came rolling in.
Evie, from Manor Park Road, Glossop, said: "In each pack there's hand sanitiser, hand cream, soap, face masks, candles and chocolate."
Like all children, Evie just loves chocolate and did not want youngsters on the ward to miss out on the treats.
So she is also collecting Easter eggs for them.
Main image:
KIND-HEARTED: Evie Ainsworth with the care packs for Tameside Hospital.