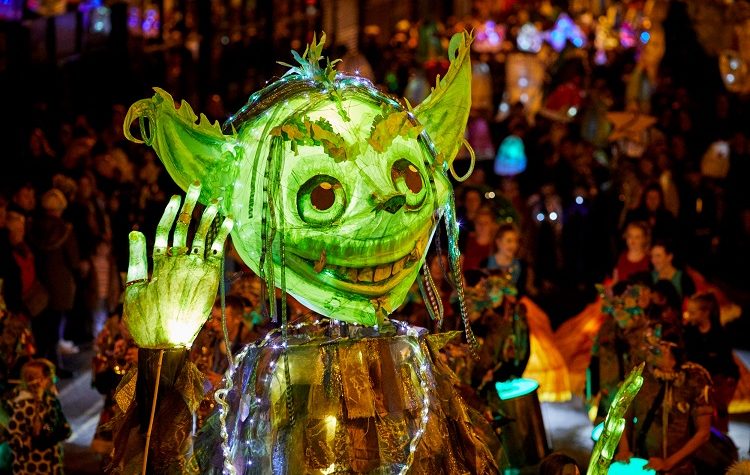 People looking for work can benefit from a free course that will help participants develop a range of skills to impress potential employers.
Mossley-based Carnival arts company, Global Grooves, has received funding from the European Social Fund (ESF) to host a programme of creative sessions that will enable unemployed people access opportunities such as coding and website development, presenting and interview techniques, and creative visual arts.
Designed to aid confidence building and wellbeing, Click Together will be conducted by expert tutors and will cover digital literacy, presenting, and mindfulness and relaxation, while artists from Global Grooves will facilitate a number of visual arts taster sessions in techniques as varied as batik, withy construction and puppet-making.
Partnering with Ashton Pioneer Homes, the 12-week course will take place at The Linda Fletcher Community Base and IT Suite on the ground floor of Ryecroft House in Ashton every Tuesday of term time, from Tuesday, February 25.
Each session lasts two hours and starts at 10.30am.
Potential participants must be able to prove they are unemployed, over 18 and a resident of Greater Manchester, and must book beforehand.
There is no cost for participation, and participants may be eligible for travel expenses to attend the sessions. There will also be the opportunity to set and monitor progress through an independent learning plan.
Global Grooves is an artist-led Carnival arts organisation based at The Vale in Mossley, Tameside.
They bring together the very best culturally diverse artists from around the world to create stunning carnival presentations, develop next generation artists, incubate companies, stimulate innovation in the sector and inspire diverse communities to participate in Carnival, both across UK and internationally.
CEO of Global Grooves, Leon Patel, said: "We understand that being out of work can be an isolating, demoralising time. We want to help people develop their transferable skills with fun, informal sessions on their doorstep.
"Carnival is all about community and bringing people together, and we want to demonstrate how our Carnival skills can benefit our community."
For more information call Sophie on 0161 870 6895, visit globalgrooves.org or send Global Grooves a message on Facebook for a call back.
Main image:
CELEBRATIONS: Global Grooves have taken part in The Mossley Light Festival over the years.