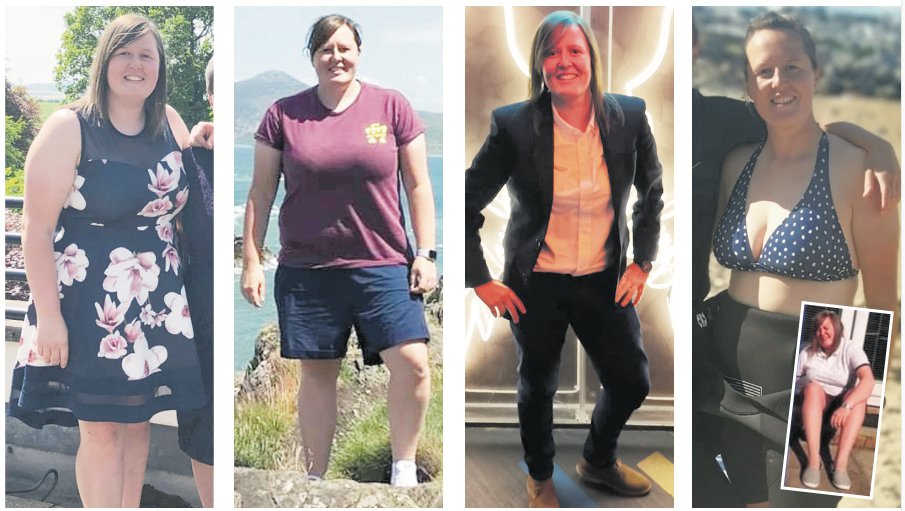 There 'ain't no mountain high enough' for super slimmer Katie Sharples, who aims to complete her Three Peaks Challenge next year when she climbs Ben Nevis.
But the 32-year-old, who has lost an amazing four stone with the Millbrook Slimming World group in Stalybridge, hasn't stopped there.
She's even taken up running and completed her first 10K on March 30 this year.
"I always enjoyed walking as it was something I did as a child, but at my heaviest I would never have walked that much as I know I would have struggled," said Katie.
"But in February this year I reached my target after losing four stone and it was the best feeling, all the hard work had paid off and people couldn't believe how different I looked.
"It also had a big impact on my confidence, I finally feel the real me and I love it," added Katie.
When lockdown hit in March it was a speed bump for some, but Katie used the time to get fitter than ever, enjoying more physical exercise and getting back into running.
Katie joined the Millbrook group back in June 2018 when she was asked to be a bridesmaid for one of her best friends.
"I'd just had my 30th birthday and bought a new home with my partner," she says.
"I knew I needed to do something as the clothes I were buying were getting bigger.
"I had a Google for my nearest Slimming World group and decided to join Marie in Millbrook - it was my second attempt at Slimming World.
"It's always nerve-wracking taking that first step, but with a warm welcome and a smiley face at the front door I knew I had made the right decision!"
By January 2019 Katie had lost a stone and a half.
"I had a few comments about looking well. Once I had started to lose weight I felt more confident and started to attend classes at the gym to," she said.
"By the wedding in May last year I had lost two and a half stone and felt amazing!
"Even though I was going to Slimming World I still enjoyed my life, nights out, weekends away and to this day I have my favourite takeaway each week to keep me on track, that's the best thing - no food is banned!"
Even though Slimming World meetings couldn't take place throughout lockdown there were still Zoom meetings and quizzes to join in.
"I managed to stay the same weight when group resumed in August," says Katie, who recommends the Millbrook group.
"I recently checked out my BMI and I've gone from obese to healthy."
For more information about the group, you can contact Marie on 07585 936169.
Main image:
SLIM AND TRIM: Katie has lost four stone in total, completing a 10k run and is now looking to complete the Three Peaks challenge.