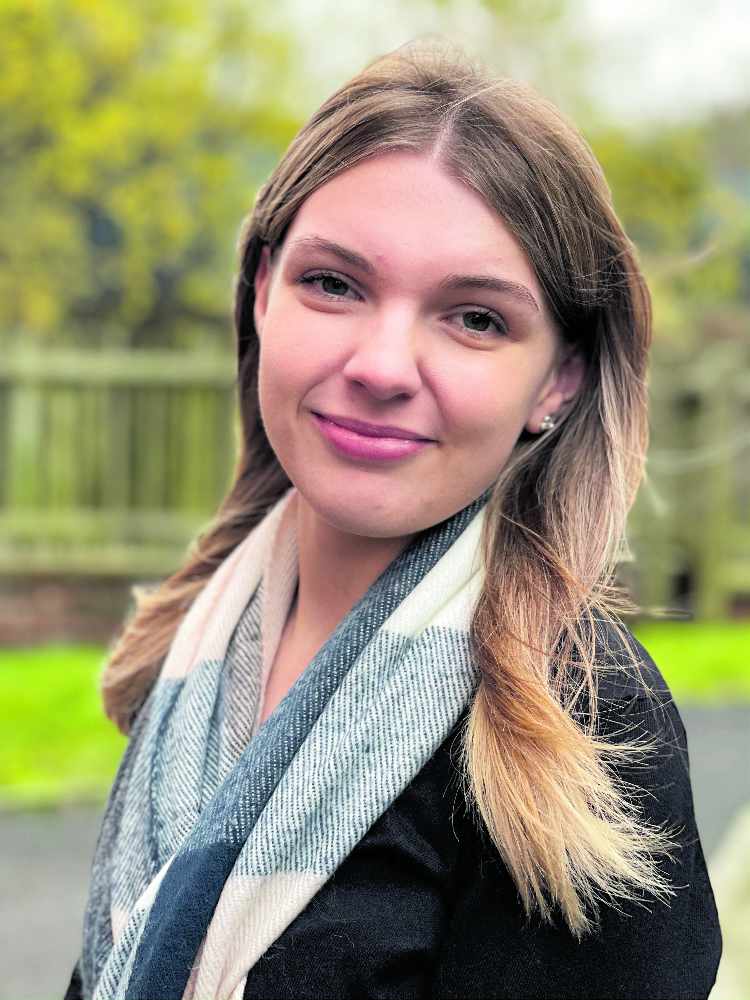 Quest Media Network's very own sports reporter Katie Catherall has set herself a challenge to raise money for a charity close to her heart.
Katie (pictured) has signed up to take part in this year's Great Manchester Run Half Marathon, which will take place on Sunday 26 September if restrictions allow.
In doing so, the 17-year-old from Stalybridge is raising vital funds for the British Heart Foundation – a charity she has previously supported.
"British Heart Foundation normally do a Dechox fundraiser where you give up chocolate for a month and get sponsors, which I've done in the past," Katie explained.
"But nowadays I don't eat a lot of chocolate anyway so it's not really a challenge anymore. I still wanted to do something to support the charity which fulfils life-saving work and raises awareness of cardiovascular diseases and heart conditions.
"It's important to educate people because, unless you've had an experience in your family, you won't know the impact they can have.
"My mum had a stroke a couple of years ago so it's a cause that means a lot to me. Charities are in need now more than ever with a lack of funding and fundraising during the pandemic, so it's important to support them where we can."
Katie hasn't done a half marathon before but has plenty of time to prepare and is committed to running the equivalent 13.1 mile distance, even if the event has to be cancelled because of Covid-19.
Former Copley Academy pupil Katie said: "In the past year, during the lockdowns, I've been massively focusing on my fitness and developing those aspects.
"I decided I needed something to challenge myself, particularly with gyms being closed again. I've been doing a mixture of daily walks and runs, mostly runs and in the morning so it kickstarts the day.
"I thought I would test myself and it's something I will be able to see progression with as I work towards the half marathon. I have never pushed myself as far as I'm willing to this year.
"The good thing is there's lots of time for me to get ready for it and hopefully by then it will be able to go ahead. I've done 5ks before but I have never done a half marathon race with a competitive element to it, so I'm looking forward to it.
"But if it has to be cancelled because of restrictions, I will still run the distance of a half marathon on the same day in my area and take part in the event as well if it gets rearranged."
Katie isn't setting a fundraising target and just wants to raise as much money as possible for British Heart Foundation, which funds research to keep hearts beating and blood flowing.
To support Katie's fundraising efforts, you can make a donation via her JustGiving page here: https://www.justgiving.com/fundraising/katie-lea6.
Read more from the Tameside Reporter
Click here for more of the latest news
Click here to read the latest edition of the paper online
Click here to find out where you can pick up a copy of the paper