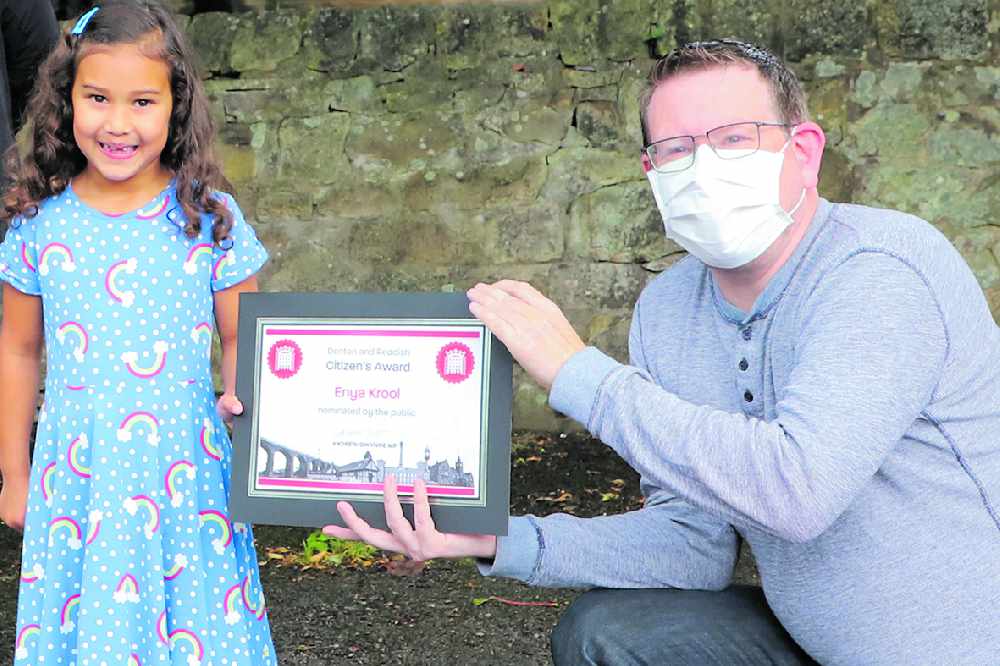 Six-year-old Enya Krool has been presented with a Citizen's Award by Denton and Reddish MP Andrew Gwynne.
The presentation is recognition of the youngster's amazing efforts to raise almost £700 for St Mary's Foodbank during the lockdown.
She was nominated for raising money for the foodbank in Haughton Green during the coronavirus crisis. This included raising £670 by getting people to sponsor her for going 24 hours without any screen-time.
She has also supported the foodbank before in the past, including buying donations with her pocket money.
The MP launched the Citizen's Awards to recognise people in the constituency who have gone above and beyond to help others. You can nominate your own community heroes on the MP's website.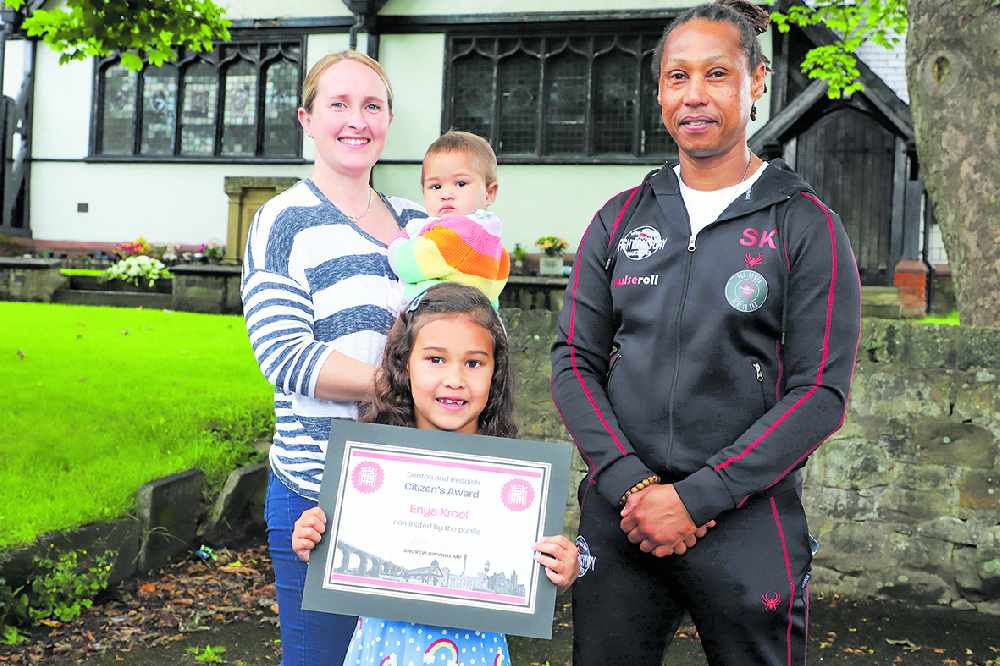 He presented the award outside St Mary's Foodbank in Haughton Green on Saturday morning, where Enya was proudly watched by her family.
Andrew said: "It was an absolute pleasure to present this Citizen's Award to Enya.
"It's an incredible achievement to raise so much money for such a great cause and she should be really proud.
"Foodbanks have really struggled during the lockdown so I know St Mary's are really grateful for Enya's fundraising."