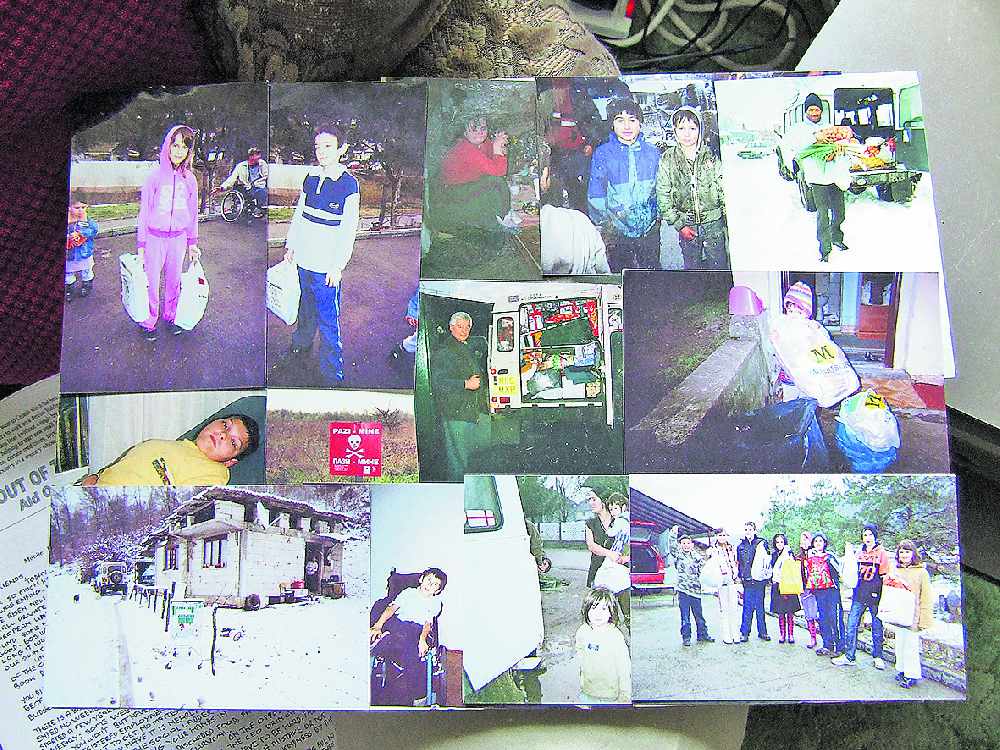 A virtual art exhibition launched to mark the 25th anniversary of the Bosnian Genocide has been welcomed by locally-based charity 'Out of the Ashes'.
The charity was established more than two decades ago following the end of the conflict by Rod Howat, after he first visited the war-torn nation as a member of a church group to help villagers rebuild their homes.
Rod has been helping the Bosnian Genocide survivors and their families ever since, regularly delivering aid donated from across Glossopdale and Tameside in his trusty Land Rover and clocking up more than one million miles in the process.
The unique virtual art exhibition has been launched this week and Rod believes it will help make more people in this country - and around the world - more aware of what happened in the stricken nation a quarter of a century ago.
He said: "The more that people speak about it, the more unlikely it is that such a thing will ever happen again."
Former Tameside businessman, Rod, 77, who lives in Glossop, has been delivering supplies to people living in poverty in a Bosnian village and regularly sending them money.
We have reported on his annual Christmas missions each year.
Currently on lockdown, Rod - who was born in Oldham - is still sending money to Bosnia and hopes to resume delivering aid in his ageing Land Rover again later this year.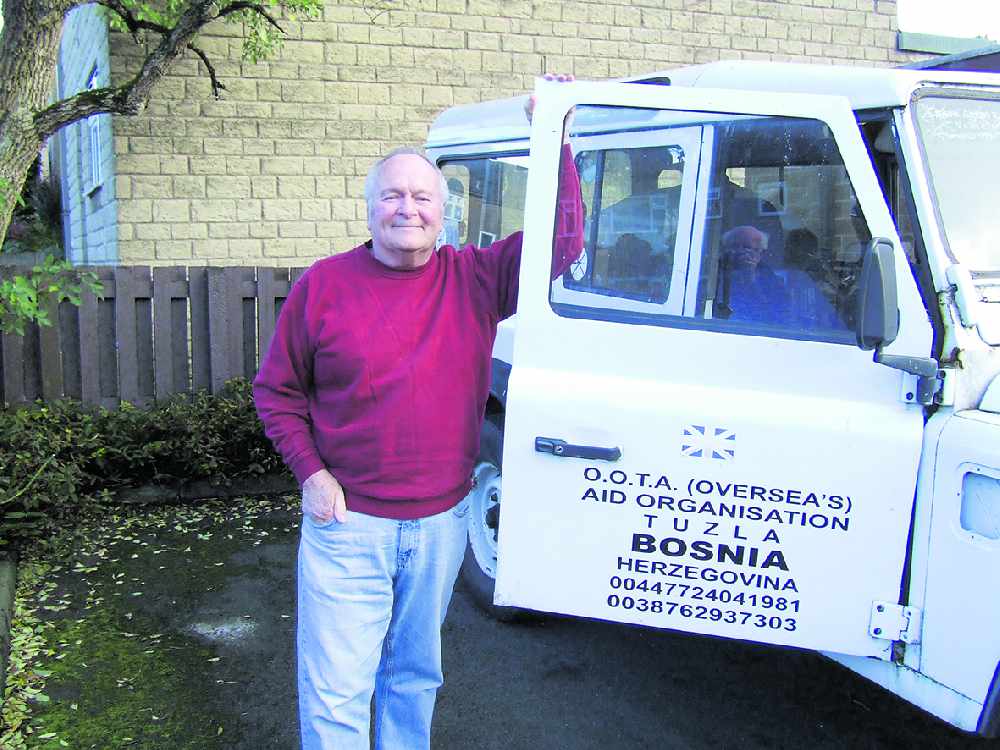 READY FOR THE OFF: Rod hopes to be back behind the wheel delivering aid to Bosnia again later this year.
He already has promises of donations awaiting to collect - including gifts of warm clothes for winter and toys.
Rod says the exhibition - in the words and images of the people who lived through the conflict - is a vivid reminder of the suffering and will hopefully make sure it is never forgotten.
The first ever virtual art exhibition using the testimony and artifacts from Bosnian Genocide survivors is unveiled this week and is part of the 25th anniversary commemorations.
Bosnians and Herzegovinians across the world submitted their stories, pictures and personal items to create the exhibition called 'Remnants of Genocide' and created by UK charity Remembering Srebrenica.
The exhibition is one of the highlights of this week's Srebrenica Memorial Week, which the charity has had to radically alter after more than 2,000 events were cancelled due to the coronavirus pandemic.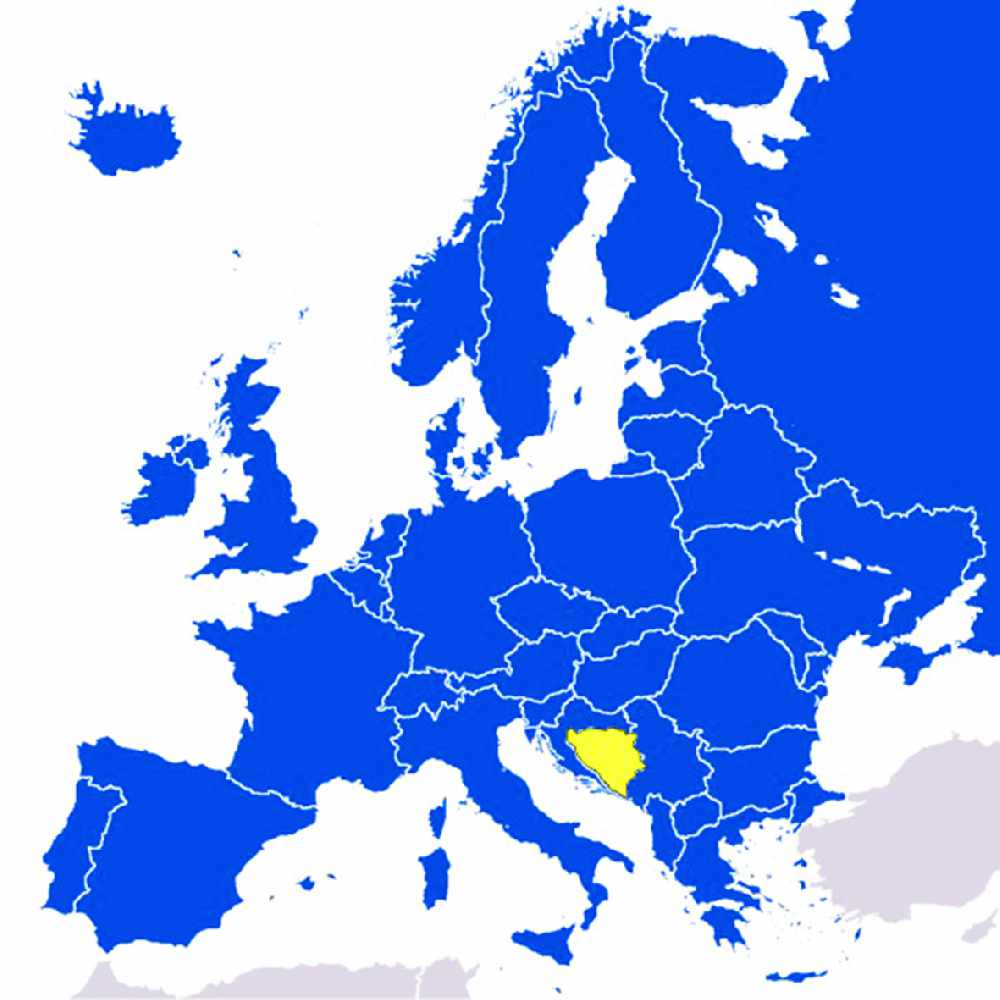 BOSNIA: Highlighted nation reflects on recent history.
Remembering Srebrenica operations manager Arnesa Buljušmić-Kustura, along with Amra Mujkanovic, has curated the Remnants of Genocide exhibition which has more than 45 stories, paintings, photographs and items relating to the war, genocide and its aftermath.
She said: "We wanted the tell the story of the Bosnian Genocide using survivors experiences creatively instead of forcing them to unload their trauma in a distressing way.
"Twenty-five years ago the worst atrocity on European soil since World War Two occurred and it happened in our lifetime, but there is a shocking lack of discussion about the genocide.
"This exhibition has first hand testimony which shows the horror of genocide but more importantly the stories are personalised, they show these victims were humans with lives ahead of them, with hopes and dreams and were not just numbers and statistics of people killed."
She added: "This is the first time a virtual exhibition has been done with genocide survivors but it has been a healing process through art.
"The most difficult part has been reading really traumatic experiences and coming to terms with the horror which happened in our lifetime, however, allowing survivors the platform to share has been very rewarding."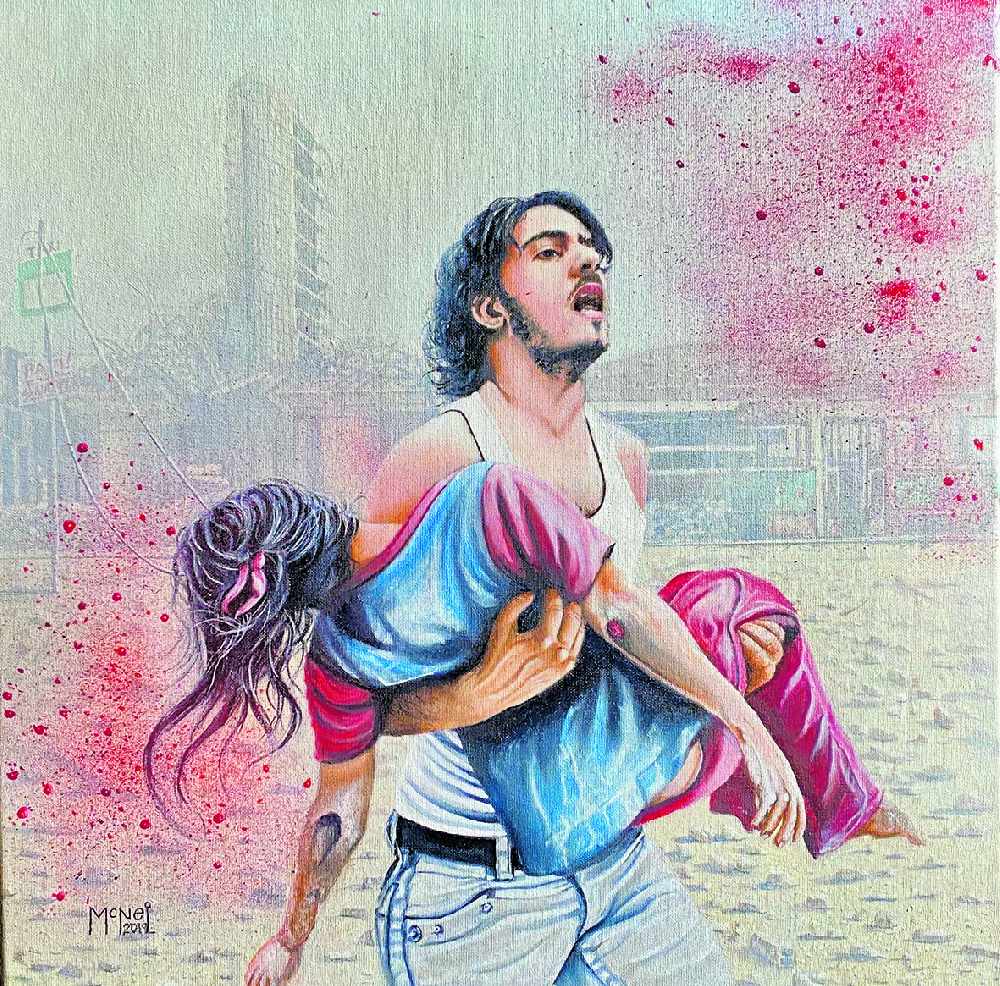 DRAMATIC: One of the paintings included in the virtual 'Remnants of Genocide' exhibition.
She added: "We had submissions from across the world including the United States, Bosnia and Herzegovina, the UK, Austria and even the United Arab Emirates and there were so many we could not include them all.
"However, the beauty of this being a virtual exhibition is we can add more items and stories as the years go by, it will be a permanent exhibition which will also act as a learning resource for people across the world."
Items in the exhibition include poetry, paintings, stories and a teddy bear which helped give a child experiencing trauma a small shard of normality during the war.
The exhibition also includes paintings by internationally renowned artists Robert McNeil and Iain Campbell who have worked closely with Remembering Srebrenica for several years.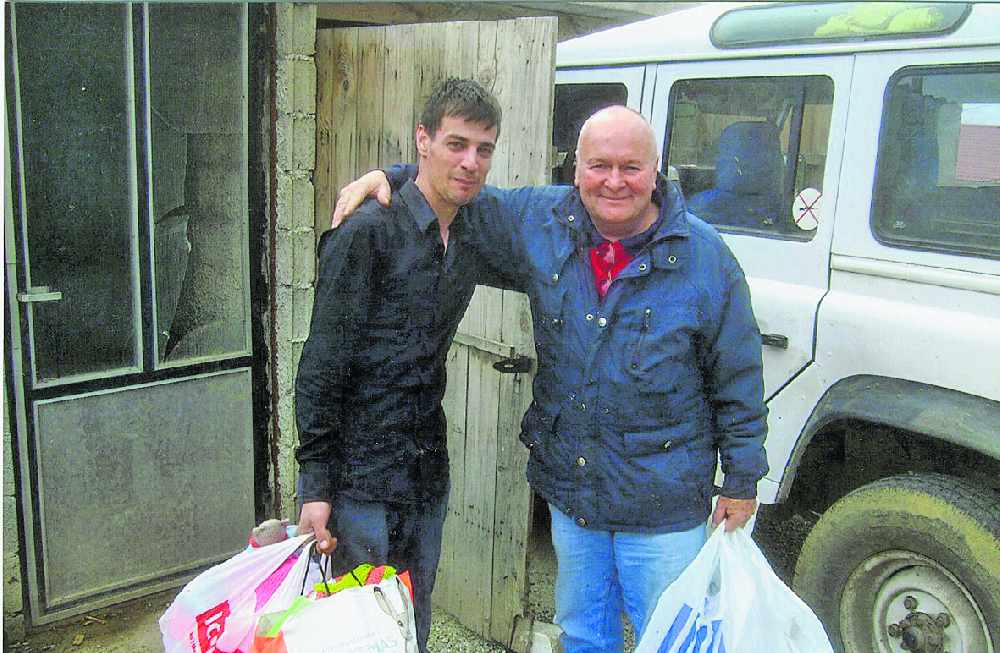 SPECIAL DELIVERY: Rod helping out in Bosnia.
Munira Subašić, survivor and President of the Mothers of the Srebrenica and Zepa Enclaves, explained the importance of the Srebrenica Virtual Exhibition for ensuring the genocide is never forgotten or repeated.
She said: "The 25th anniversary is a painful reminder that we have to do everything in our power to make sure that genocide is not denied and history not repeated. This exhibition and the collection of personal stories are of imperative importance in remembering what happened.
"Personal memories and items that remind us of the war in Bosnia and Herzegovina should be our guiding light in raising awareness about war atrocities and genocide. We owe it to ourselves to have our stories be heard."
The Srebrenica Virtual Exhibition can be viewed online at www.srebrenica.org.uk/srebrenicaexhibition
Remembering Srebrenica has organised alternative online events which people across the world can watch including a National Online Memorial Service on Saturday, July 11 at 7pm on its Facebook, Twitter and YouTube channels.