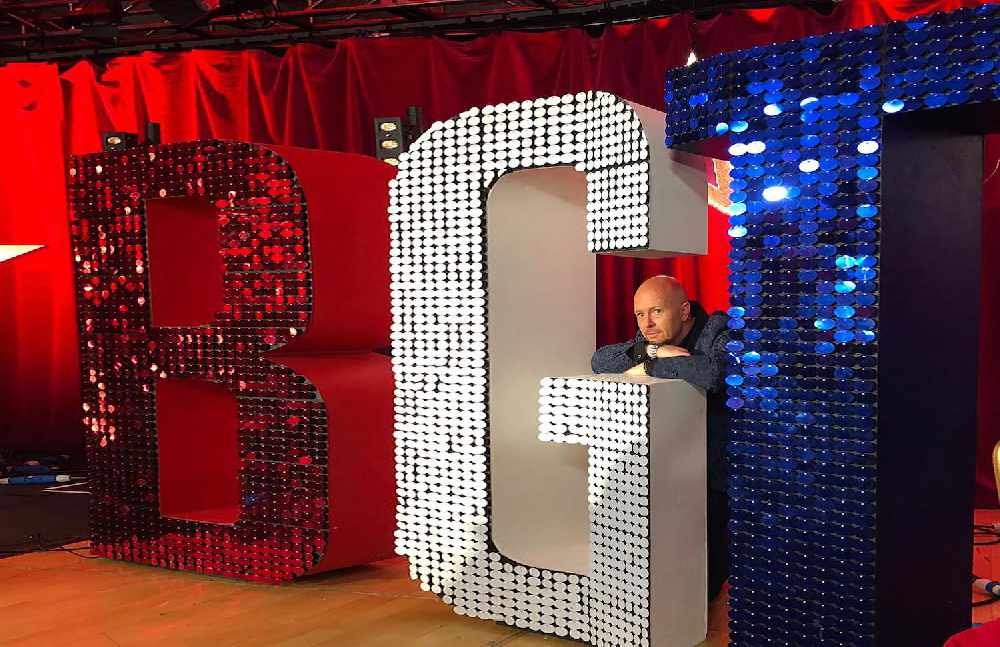 Performer Jon Courtenay is going for glory as he looks to win Britain's Got Talent in two weeks.
The 47-year-old from Mossley, who has lived in the town for the past 18 years with his wife Emmah, was a smash hit when he first appeared on the show in April.
He was even selected as Ant and Dec's 'Golden Buzzer Act' which meant he was sent directly to the semi-finals.
Now, after receiving the judges' vote in last Saturday's semi-final he will once again he's getting set to perform for the top prize in the final.
He'll be performing a new composition after wowing the judges with an original song in the opening round.
His piece poked fun at the presenters and judges and referenced his tight-knit family who had travelled to watch him perform at the London Palladium.
Speaking to the Reporter, Jon said: "It was increasing levels of being overwhelmed. Just being at the Palladium was emotional.
"Me and my dad used to watch all the shows at the Palladium.
"Even though they hold the auditions in Manchester I thought if I've got an opportunity to walk onto the Palladium stage then I've got to take that, even if they buzz me off at least I can say I've been there."
There was no rejection for Jon, who instead became hosts Ant and Dec's pick for the semi-finals.
"Just walking out onto that stage was quite overwhelming for me," said Jon. "I remember standing there and having this 'out of body experience' just thinking this is the pinnacle of my career, it doesn't get any better than this. You could've bowled me over with a feather, its absolutely amazing."
Jon's final performance will be broadcast on ITV on Saturday, October 10.