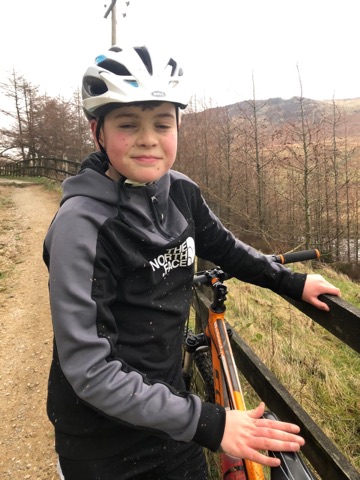 A young boy from Stalybridge has ridden the extra mile recently as he challenged himself to raise money for Reuben's Retreat by cycling over 40 miles. 
Joel Bowers, who is 13 years old, set himself a challenge to ride his bike from home in Stalybridge to Dovestones Reservoir and then complete ten full circuits (without stopping) before returning home on his bike.
The total distance for this bike ride was approximately 40 miles.
He set off with his mum at 7.45 am and got back at 1pm when he was 'rather exhausted' but very proud of what he had achieved.
Joel attends West Hill High School where they were challenged with trying to raise money for the charity which is their chosen one for the year. Joel surpassed his target by raising £300 with gift aid added on.
According to Joel's parents, it is the most a single pupil has raised for a charity in the last five years.
Reuben's Retreat is a charity that was born in memory of Reuben Michael Graham, who tragically passed away in August 2012, aged just 23 months.
Desperate to ensure his short but precious life was not in vain, Reuben's Mummy Nicola started the charity to help other families walking a similar path. Reuben's Retreat will be a home-from-home for families bereaved of a child and for children with life-limiting or threatening conditions and their parents and siblings.
We walk side-by-side with individuals to whole families so they are not alone, providing support that is specific to their needs including therapeutic activities, counselling, drop-in and peer support groups, plus fun times, memory-making and short breaks.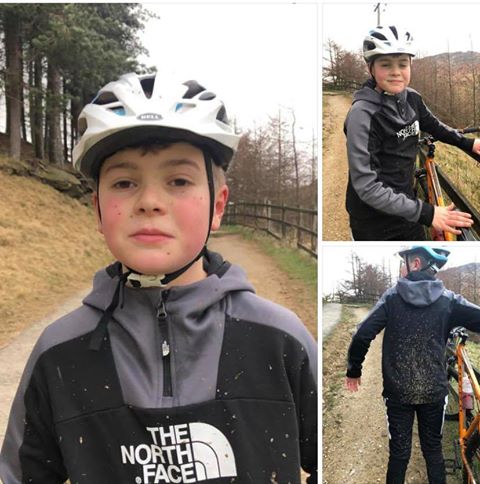 After his achievement, Joel said: "We were asked to raise money for Reuben's Retreat, which is a really important charity which helps families recover from tragedy and it's also local.
"I love mountain biking and getting a bit muddy so we decided to ride to Dovestones and see if I could cycle around it none stop 10 times."
He added: "Up until the fifth lap I felt ok, but as the laps went on it got harder and harder because of the weather and coming to the end I felt like my legs were going to fall off but I gritted my teeth and carried on.
"I am quite active and I have climbed up Snowdon several times but I can say that this was the toughest challenge that I have faced.
"After all that we had to ride 6 miles uphill back home and I was close to tears because all of my body was aching so I tried my hardest to get home as quickly as possible but a warm bath and a McDonald's sorted me out.
"And what I want to say is a big thank you to everyone who supported and sponsored me it really is appreciated."
Joel's parents Jason and Kate said: "Both myself and my wife Kath were incredibly proud of what he achieved and more importantly it was something he set out to do himself."