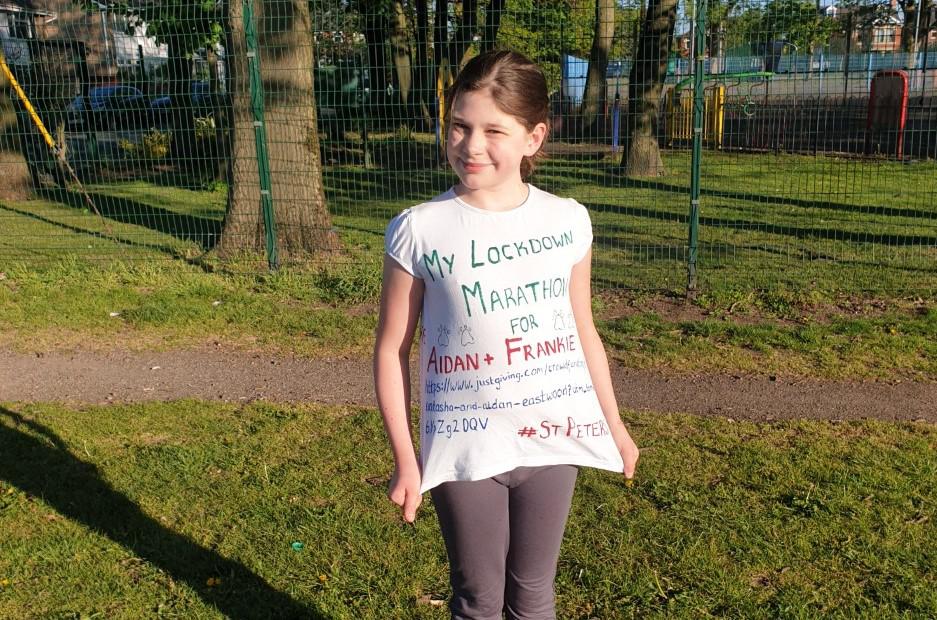 A young girl from Ashton has raised hundreds of pounds to help train a much-needed assistance dog for a Stalybridge teenager.
14-year-old Aidan Eastwood and his mother Natasha have recently adopted assistance dog Frankie. Two years ago, Aidan was diagnosed with the life-threatening heart condition CPVT, while his family faces additional challenges due to his autism and severe OCD.
Aidan and Natasha went on an emotional journey to find Frankie, and now need to raise £12,000 to have him trained with Assistance Dog UK registered-trainers Christine Meaney and David Campbell.
Jade Higgins, a pupil at St Peter's CE Primary School, has taken on a marathon fundraiser to help Aidan and Natasha.
Jade's mum, Michaela, explained: "We've never met Natasha, Aidan or Frankie but I know a lady from Jade's school who has been helping them with fundraising.
"Jade was going to do a fundraiser in school but then we went into lockdown."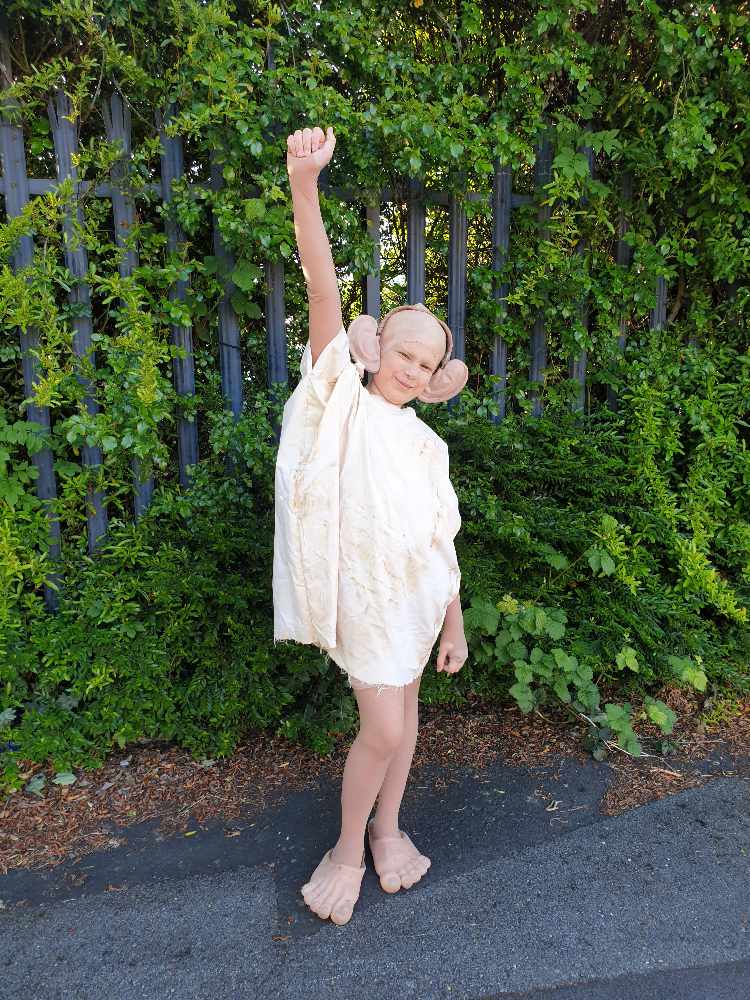 As she suffers from asthma, Jade has been shielding from coronavirus. Despite her condition, Jade loves to run and wanted to set herself an ambitious goal. So, she decided to run a marathon over ten days and get her friends and family to sponsor her.
"She has been getting up early to run 2.6 miles every day on the field near home," Michaela said. "She'd had muddy shoes and even a lost sock but she's been doing really well.
"The response from family and friends has been amazing and she's raised £472 so far."
The 11-year-old completed the marathon this morning (Thursday) and celebrated by running the final 2.6 miles dressed as Dobby the House Elf from Harry Potter – her World Book Day costume (pictured above)!
Thanking Jade for her fantastic achievement, Natasha said: "Jade is an incredible young lady whom, although also currently shielding, has donned her trainers to help raise much needed funds for Frankie to continue his specialist training.
"We haven't met Jade or Michaela, although we are most certainly looking forward to doing so with little Frankie, who I'm sure will give Jade his wiggly butt wag and sloppy face kisses.
"Thank you for believing in Aidan and supporting his chance of an independent future with Frankie."
To support Jade's efforts and donate to Aidan and Frankie, visit www.justgiving.com/crowdfunding/natasha-and-aidan-eastwood.
You can also follow their journey on Facebook at www.facebook.com/groups/2519022391535754