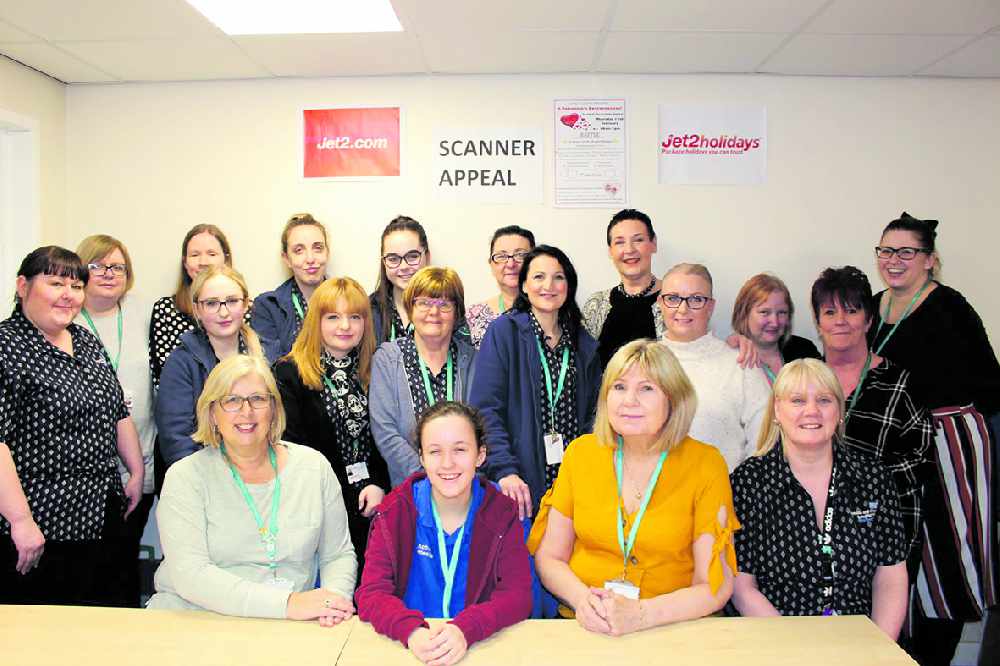 Tameside Hospital's Clinical Coding Department have come up with a great way to support the Scanner Appeal… a Valentine's Extravaganza with some amazing prizes. 
The whole team - Suzanne Lavin, Elaine Shaw, Anne Heath, Adrianne Ashton, Katie Kalombo, Janine Watkinson, Yvonne Evans, Christine Stevenson, Divya Agnihotri, Jayne Thompson, Chloe Wainwright, Lucy Peet, Olivia Fuller, Courtney Allen, Rebecca Oakes, Claire Williams, Julie Hall, Maureen Codling and Edna Cahill - have got involved and have organised a raffle and cake sale, which will take place in Astley House next Thursday, February 13, from 10 am onwards.
There are more than 50 wonderful prizes to be won, including a box at Manchester City, two tickets to see Lancashire at Old Trafford, return flights to any European destination and the star prize of £2,500 off a Jet2 holiday.
And that's not all - delicious cakes will be available to buy including personalised Valentine cupcakes, which can be pre-ordered for just £2 each.
Julie Hall, deputy Clinical Coding Manager says the team have been out in force selling raffle tickets across the Trust, and have already raised hundreds of pounds, with the promise of much more to come.
Chief Executive Karen James says a lot of staff remember Mandy Turner's original appeal and want to take up the challenge to play their part. She adds: "I have been given the job of drawing the raffle. It's a big responsibility with such wonderful prizes up for grabs. I have told colleagues I can't guarantee they will win, but I can promise that all the money raised will go to supporting a great cause."
• If want to get involved by supporting the Scanner Appeal, please contact Angie Wild by emailing angie.wild@tgh.nhs.uk
• Any donations too can be given via the Just Giving Page at https://www.justgiving.com/campaign/tangscanner
Main image:
DEDICATED FUNDRAISERS: The Clinical Coding department team at Tameside Hospital.