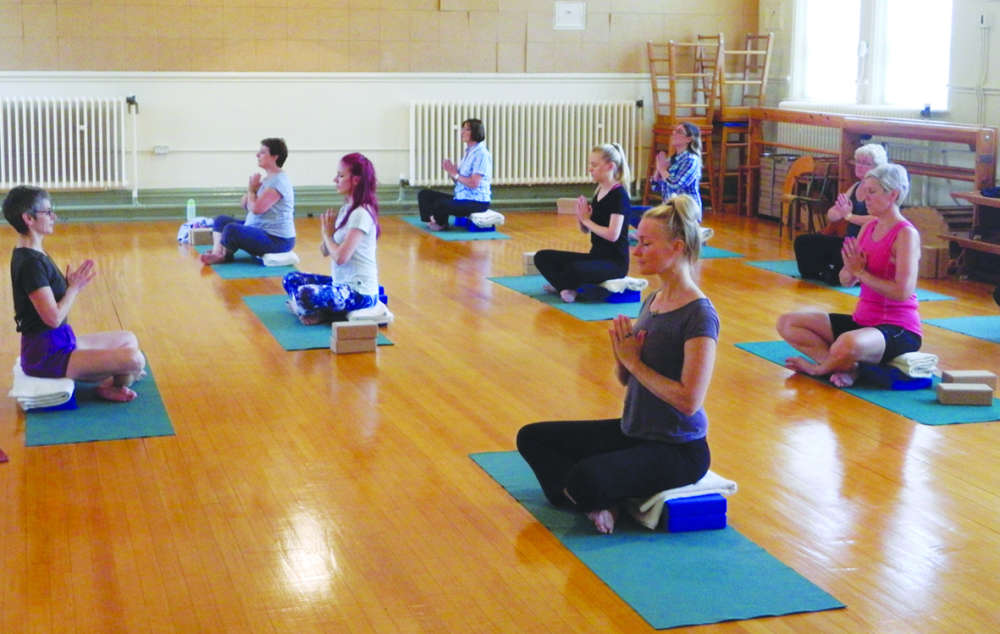 Manchester and District Iyengar Yoga (MDIY), based in Dukinfield, is the oldest and one of the largest Iyengar yoga organisations in the UK. 
They provide a wide range of opportunities for students to practise and develop their understanding of yoga and are committed to spreading an awareness of the benefits of Iyengar yoga to as many people as possible.
MDIY was established in 1972 and has been running classes in and around Manchester for more than 40 years.
The organisation came about through the dedication of a group of Manchester-based yoga enthusiasts who, over 40 years ago, saw the potential of the Iyengar method and thus formed the MDIY. These early pioneers included Jeanne Maslen, Tricia Booth and Pen Reed who, along with many other supporters and volunteers and president, Yogacharya Sri B.K.S. Iyengar himself, built the organisation and the centre into what it is today.
The centre has three beautiful, fully-equipped studios, named in honour of Jeanne Maslen (Maslen Hall), Tricia Booth (Booth Hall) and Pen Reed (Reed Studio) to show their appreciation of their inspiration, commitment and hard work on behalf of MDIY over many years.
If you are interested in yoga and would like more information you can call 0161 339 0748 (answerphone) or email: info@mdiiy.org.uk