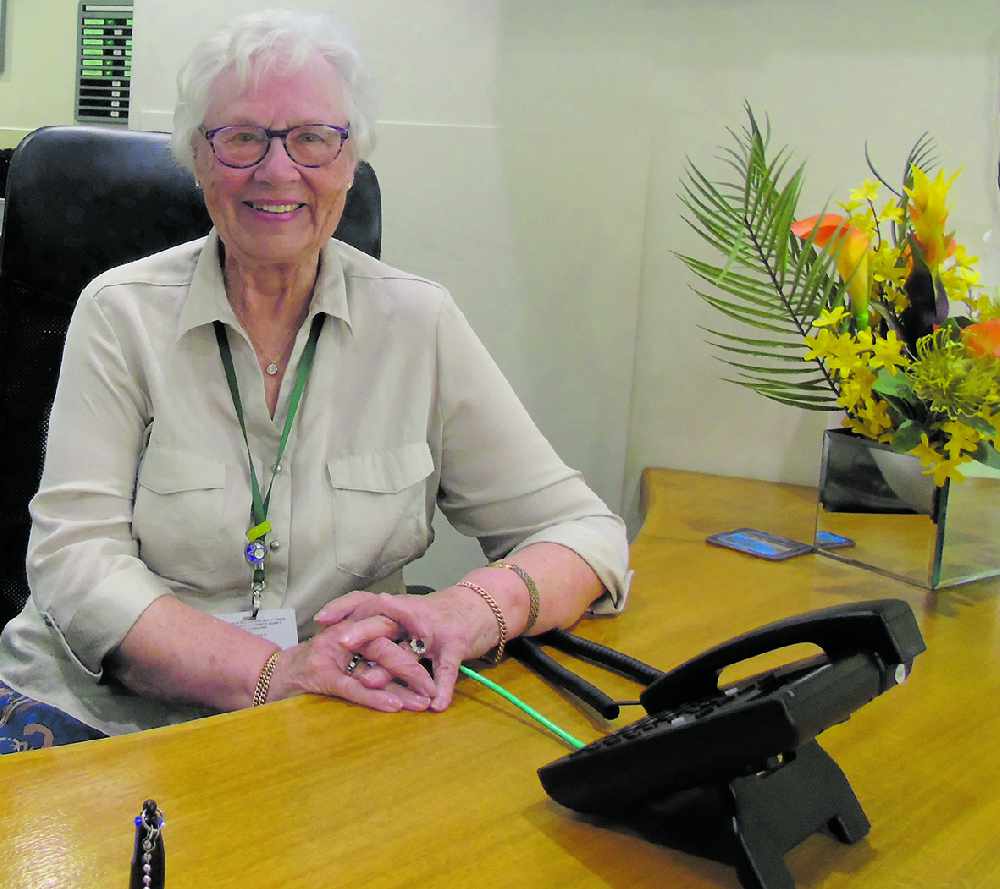 The story of a dedicated volunteer who has been at Willow Wood since day one has been highlighted during Hospice Care Week this week. 
The national campaign has the theme of 'this is what it takes' and is focusing on the people behind the care.
To mark it this week, Willow Wood Hospice in Ashton have shared the story of Pat, a volunteer who has been with the hospice from the very beginning.
"I've been involved with Willow Wood from the very beginning," she said. "The first public meeting to discuss raising funds to build a Hospice for Tameside and Glossop was on 28 April, 1993, at Dukinfield Town Hall and our very first fundraising event, a Sequence Ball, was held just four weeks later.
"We had a small but very committed team of volunteers, and the Sequence Ball became an annual event running until 2013.
"Frank, my husband, and I also began to organise monthly coffee mornings. Initially these were at our house and they are still going now, although they long since moved over to Willow Wood itself.
"I still attend, although don't do as much baking now! They are always very well attended, and last year raised over £10,000 towards the Hospice's running costs.
"Frank and I also set up the Festival of Christmas Music, which again is a very popular event, and sells out every year.
"The fundraising continued and I even once organised a car boot sale – never again! I'll do almost anything for Willow Wood, but that was not my cup of tea at all! However, it was a very proud moment when, after five years of fundraising, I was present at the laying of the foundation stone in April 1998.
"We raised £2million to build the Hospice and now in 2019, our 20th anniversary year, the running costs will be over £2.6million - so our fundraising has to continue.
"For many years I served on the Board of Trustees for Willow Wood until I decided to take a bit more of a back seat and retired from that position.
"I'm still a volunteer receptionist though and greet patients and visitors every Thursday afternoon.
"I was very honoured in 2016 when I attended a Buckingham Palace Garden Party as the longest serving female volunteer. It was a wonderful occasion – even the sun shone!
"That was the year that the whole volunteer team was awarded the Queen's Award for Voluntary Service, equivalent to the MBE for an individual.
"I am very proud to have been part of Willow Wood for so long. It really is special, and although there have been many changes over the past 20 years one thing will never change: my commitment to such a wonderful place."
If you'd like to follow Pat's example and volunteer for Willow Wood, go to www.willowwood.info to find out more and apply online.